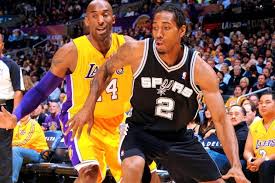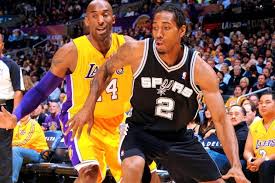 The Los Angeles Lakers (15-27 Overall, 5- 16 Road) visit the San Antonio Spurs (30-8 Overall, 13-5 Home) tonight for an 8:35 p.m. ET tipoff. The Lakers are 12th in the NBA West. They 19.5 games out of first and 3.5 games from a playoff spot. The Spurs are second in the conference, sitting 2.5 games behind the Golden State Warriors. Here's our Lakers play Spurs NBA free pick.
Los Angeles is 4-6 for their last ten games. They lost on Tuesday at home to Portland 108-87. The other two games of that home stand saw them beat Miami 127-100 and Orlando 111-95. On January 10, San Antonio, which has gone 7-3 for their last 10, lost 109-107 to the visiting Milwaukee Bucks. Prior to that they ran off three impressive wins beating Toronto 110-82, Denver 127-99, and Charlotte 102-85. The meeting with LA is their third home game in a row.
Los Angeles Lakers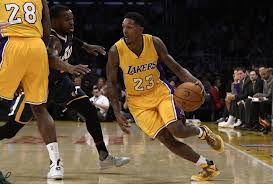 The Lakers will be looking to their guards to deliver. SG Nick Young (13.9 PPG, 45 FG%, 43 3PT%) and PG D'Angelo Russell (14.5 PPG, 4.7 APG, 40 FG%) will. SG Louis Williams (17.7 PPG, 3.0 APG, 43 FG%), who's the team's leading point producer, will see a lot of minutes. PF Julius Randle (13.7 PPG, 8.7 RPG, 49 FG%) is the team's top inside threat.
The Lakers struggle on defense. Allowing 109.7 PPG while scoring 104.9 PPG. The team's PF/PA differential stands at minus 4.8. They're a decent rebounding club, but aren't as able as they might be when shot blocking. Their shooting percentages and offensive output needs a boost too.
San Antonio Spurs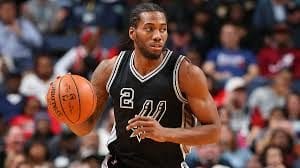 The Spurs offer a solid offense and tough defense. They're allowing just 97.8 PPG while scoring 106.0 for a PF/PA differential of plus 8.2 PPG. Their frontcourt and backcourt are both especially accomplished. Upfront SM Kawhi Leonard (24.1 PP, 5.8 RPG, 1.89 SPG) LaMarcus Aldridge (17.8 PPG, 7.3 RPG, 1.03 BPG), and Pau Gasol (11.9 PPG, 7.9 RPG, 1.25 BPG) combine to provide prime scoring, rebounding, and defensive chops. Together, the three ave averaging 49% on field goals and Aldridge is a 48% three-point shooter while Gasol is hitting 47%.
The backcourt includes Tony Parker (11.2 PPG, 4.8 APG, 47 FG%) at point guard and Danny Green (8.0 PPG, 45 FG%, 46 3PT%) at shooting guard. PG Patty Mills (10.2 PPG, 4.3 APG) is an important contributor, while SG Manu Ginobili (7.8 PPG, 1,25 SPG) offers quality minutes.
Lakers Play Spurs NBA Free Pick
The Spurs are shooting about 3 percentage points better than the Lakers. They also offer better ball movement and a much more focused defense. The point spread has the Spurs at -14.0. Our Lakers play Spurs NBA free pick is the San Antonio at -14.0.
Lakers Play Spurs NBA Free Pick: San Antonio -14.0