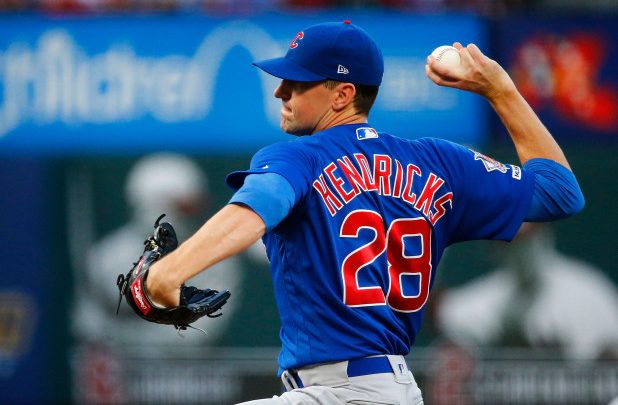 The Cubs made some noise over the weekend, sweeping division foe Milwaukee as Chicago went 1.5 games up on the Cardinals for 1st place in the Central. That being said, the August 5th MLB betting free pick is your classic trap game where Joe Maddon's squad fails to build on that momentum in an interleague game vs. Oakland. The A's are in a tough spot having to travel cross country after the last 9 games at home but Oakland is streaking positively as winners of 6 of their last 7.
Finding Value on Oakland at +140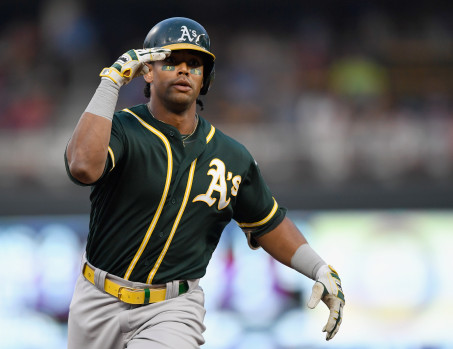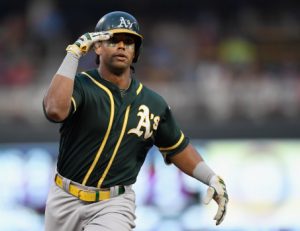 Anytime you can get a team that has gone 6-1 in their last 7 games as an underdog (OAK +140) it looks like good value. Yes the A'sl are on the road, but they are also 22-10 in their last 32 away from the Bay. The Athletics haven't taken a prolonged trip East of the Mississippi since mid to late May – but they also 6 of 7 during that stretch at Detroit and at Cleveland. The A's have actually done the Cubs a favor in taking 4 of their last 5 games and against Chicago's rivals in Milwaukee and St. Louis. Don't expect the Cubs to be taking a dive in the August 5th MLB betting free pick as a form of repayment however.
Oakland has shown offensive depth – and impressive pitching – in winning 6 of their last 7. This is because over the past week some of the A's big bats have been struggling. Matt Chapman is on an .053 clip over the last 5 games and starting infielders Matt Olson and Jurickson Prolar also struggling at .222 and .188 respectively over that span. Regardless the A's have held 4 of the last 5 opponents to 3 runs or less. Chris Bassitt gets the chance to keep that strong pitching trend going in his first ever appearance vs. Chicago. The right-hander has held 3 of the last 4 opponents to 2 ER or less.
Can Cubs Offense Get to Bassitt?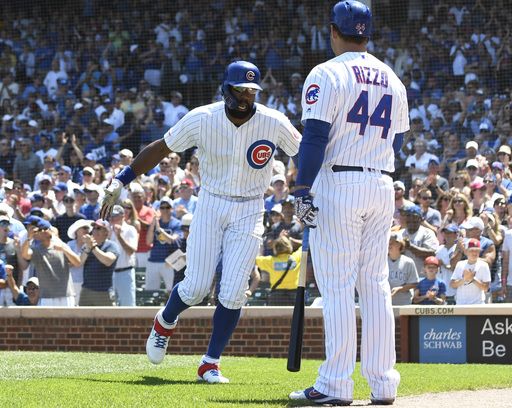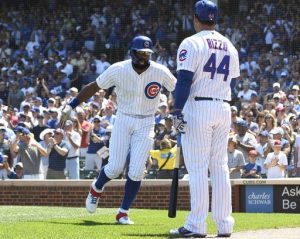 Oakland's young pitcher has been strong as of late but this season on the road he has a 4.53 ERA (compared to 3.06 at home) and has allowed 11 HR compared to just 3 on his own turf. The Cubs have two trade deadline acquisitions in Nicholas Castellanos and Tony Kemp who have also faced Bassitt before. Castellanos is 4-11 with 3 doubles (.364) vs. the Oakland starter. Chicago had a big weekend at Wrigley outscoring Milwaukee 17-5 in three wins as Jason Heyward had 2HR and a 3B over the series to continue his tear from the leadoff spot. The Cubs have six regular players hitting over .300 for the past week so they have offensive momentum coming into the August 5th MLB betting free pick.
Chicago has to avoid a letdown Monday after getting the brooms out vs. the Brewers over the weekend. If the Cubs were on the road in this one they'd be a tough wager but Chicago is an amazing 39-18 at Wrigley Field this season. The North Siders look like a solid pick with Kyle Hendricks on the bump but the team is just 1-6 in "The Professor's" last 7 starts. The right-hander is in a groove though with 2ER or less allowed in each start since returning from the IL on July 2nd. That includes back-to-back starts with 0 ER allowed as well as a 4-2 record with a 1.89 ERA at home on the season.
Top Trends:
A's are 6-1 last 7 overall
A's are 22-10 last 32 road games
A's are 13-6 last 19 Monday games
A's are 6-2 in Bassitt's last 8 starts 
Cubs are 36-16 last 52 home games
Cubs are 1-6 in Hendrick's last 7 starts
August 5th MLB Betting Free Pick
Once again there's value on Oakland as an underdog considering their recent hot streak. It's going to be exceptionally tough for the A's to get anything going against Hendricks at Wrigley Field however, especially since only two Oakland batters have ever had an AB against the Cubs starter. Chicago has shown more depth on offense as of late (even with Willson Contreras going to the IL) and Bassitt isn't as much of a sure thing on the road this season.
MLB Free Pick: Chicago Cubs RL -1.5 (+115)