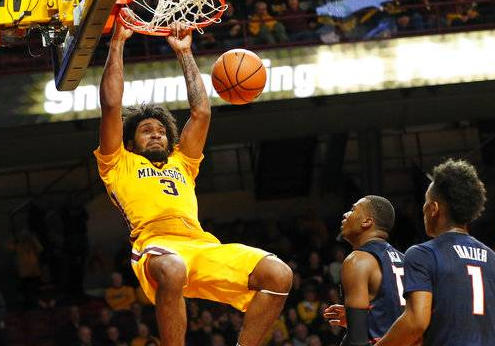 Can Illinois finally get their first conference win in the January 16th Big Ten CBB free pick? The Illini host Minnesota Wednesday with the Golden Gophers being -1.5 favorites at Assembly Hall. Minnesota has rattled off wins in 7 of 8 while the Illini are in a 5-game skid. Does home court get it for Brad Underwood's team tonight?
Does Minnesota's Size Get Them the Win Wednesday?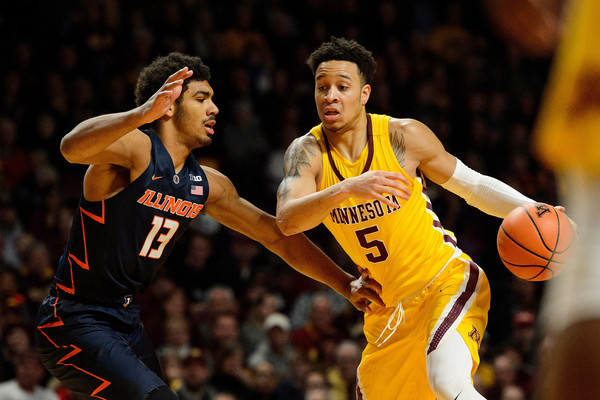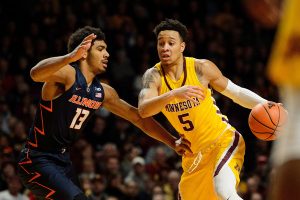 Underwood has said that Minnesota will beat you 'the old fashioned way' by dominating on the boards and getting to the foul line. The Golden Gophers are going to have a huge edge in rebounds in the January 16th Big Ten CBB free pick. Minnesota is 43rd in the country in rebounding margin and features the conference's best board man Jordan Murphy (12.1 rpg). 6'10" Daniel Oturu averages almost 8 rebounds per game and 6'8″ Amir Coffey has great size for a guard. Coffey had 29 points Saturday vs. Rutgers.
Minnesota has two impressive wins since December 1st. They beat Nebraska by 7 as home underdogs and went into Madison on January 3rd to score a huge 59-52 victory over the Badgers. Minnesota was outmuscled by a physical Maryland team 87-62 8 days ago but Illinois doesn't have nearly the inside presence that the Terrapins do. Murphy had 17 points and 17 rebounds in last seasons 77-67 victory over Illinois – the two teams' only meeting of the year.
Where Does Illinois Get Motivation Tonight?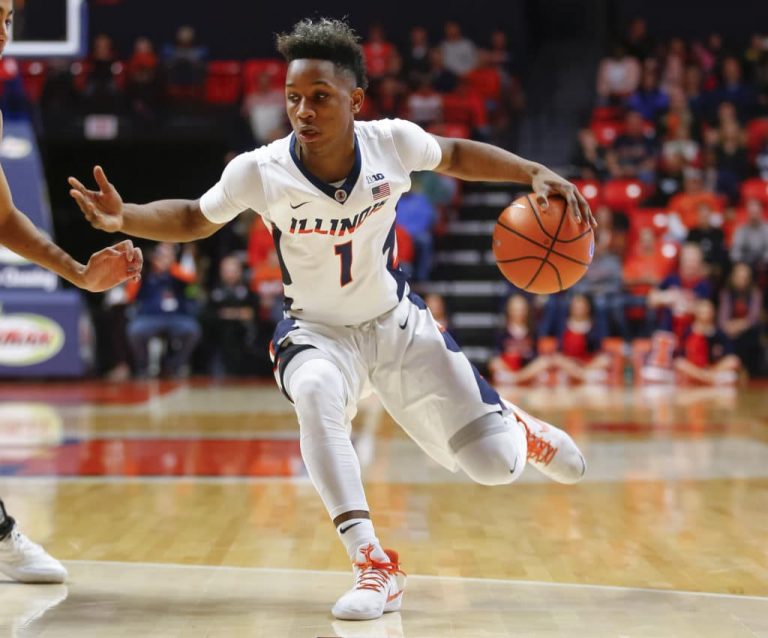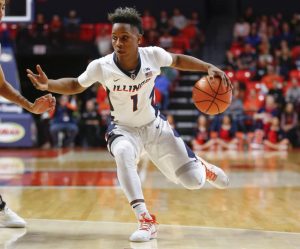 The Illini are definitely in a rut, having lost five straight games and 8 of their last 10. There have been some close contests along the way such as 2 point losses at Northwestern and Notre Dame. The Illini also played decent against undefeated Michigan before falling 69-79. For the most part though Illinois has underachieved in a devastating manner. They blew a lead late in the Braggin' Rights game vs. rival Missouri and suffered a horrendous 71-73 OT loss to Florida Atlantic when Illinois was a 14 point favorite. Wednesday does mark just the 2nd true home conference game for the Fighting Illini and maybe that's where they draw their momentum?
Despite their struggles, Illinois is just a +1.5 underdog tonight and if they do get the win it will likely arise out of a huge game from Ayo Dosunmo. The freshman continues to improve and has averaged 20+ ppg over the last four contests. Being at home should also allow Trent Frazier to find his shot from beyond the arc. Frazier went 3-5 from three point range a week ago vs. Michigan at Assembly Hall. He was 2-11 in road games at Northwestern and Indiana prior.
January 16th Big Ten CBB Free Pick Betting
Illinois should be fresh in this game having had 5 nights off compared to Minnesota's 3. Being at hoe should also be a big boost for the Illini. Can this young team handle the interior presence and veteran leadership of the Golden Gophers however? Illinois will need to get off to a hot start but even then the poise of Minnesota should allow them to win out.
Big Ten Free Pick: Minnesota Golden Gophers -1.5