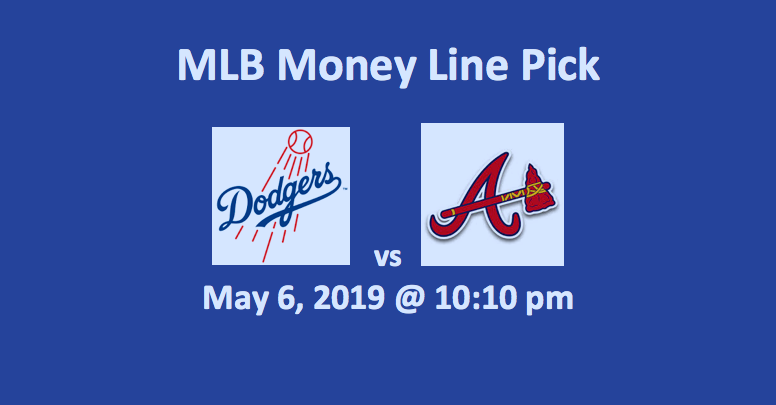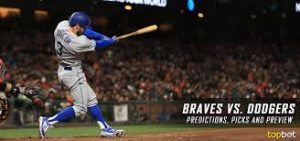 This LA Dodgers vs Atlanta Braves pick has the Dodgers favored at -155. Our LA Dodgers vs Atlanta Braves preview lists the visiting underdogs at +144. This is the first of three games between these two clubs. It's the first time this season that the Braves and Dodgers will meet. Game time is set for 10:10 pm ET at Dodger Stadium in Los Angeles, California.
The Atlanta Braves (18-16 Overall, 8-6 Away) are presently in second place in the NL East. They're 1.5 games behind the Philadelphia Phillies. The Los Angeles Dodgers (22-14 Overall, 12-4 Home) are first in the NL West with the Arizona Diamondbacks one game behind them. The Braves have gone six of their last 10 and the Dodgers seven of their last 10. Starting pitching will be big in this game. Also, the fact that the Dodgers are home in a stadium where they excel and the Braves are on the road where they have struggled will certainly be important tonight.
LA Dodgers vs Atlanta Braves Pick – Starting Pitching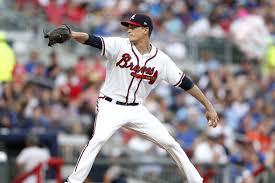 Our LA Dodgers vs Atlanta Braves preview notes that Braves starter Max Fried (4-1 W/L, 2.11 ERA, 0.99 WHIP) has pitched well. After a few appearances in relief, the lefty came out of the bullpen to start. Over six starts, he's posted a mark of 4-1-1. In his last outing, which was against the San Diego Padres he allowed one run on four hits while striking out seven and walking no one. In that game. Fired went seven innings.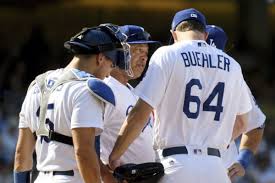 Righty Walker Buehler (3-0 W/L, 5.22 ERA, 1.19 WHIP) has a solid record, but he has had some difficulty this season. Only once this season has be gome more than six innings. In that game, which was against Cincinnati on April 17, Buehler pitcher 6.1 innings, allowing one unearned run on three hits. In that game, he struck out eight and walked just one. On april 30, he secured his third win by beating San Francisco 10-3. In that game over 5.1 innings, he allowed three runs on six hits while striking out six and walking one. Overall, Buehler's record stands at 3-0-3. In two of those three non-decisions, the Dodgers lost.
Dodgers vs Atlanta Offensive Concerns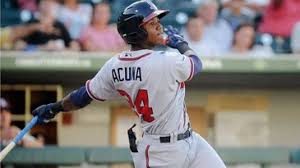 Our LA Dodgers vs Atlanta Braves pick notes that both teams have a few injury issues to deal with. Center fielder A.J. Pollock is on the injured list. He had to undergo elbow surgery to deal with an infection. Plus, Cody Bellinger, who was the NL Player of the Month for March/April, dislocated his shoulder on Friday against the Padres.
For the Braves, left fielder Ronald Acuna Jr. had to leave Saturday's game versus Miami. His exit was due to back tightness. Acuna did play Sunday. He is expected to play tonight. The last time he faced Buehler, Acuna smack a grand slam. That was in the third game of the NLDS. It was the only game in that series that Atlanta won.
Our LA Dodgers vs Atlanta Braves Pick
A few final stats before we make our LA Dodgers vs Atlanta Braves pick. The Braves are hitting .265 while the Dodgers are .256. Also, opponents are batting .242 versus Atlanta pitching. Los Angeles is keeping opponent batting averages at .233. The home team Dodgers have smaked 57 homeruns, while the visiting Braves have put 45 balls over the fence. We do like LA at home, but we also like Atlanta's starter a lot.
The Braves has had a tough time finding a consistent closer, while the Dodgers' Kenley Jansen has posted 12 saves and two wins. He has two blown saves and one loss. For the Dodgers, Buehler has shown that he can hang tough and he seems to be getting stronger. Still, we like Fried tonight. He's been exceptional and with the Dodgers missing some important firepower, we think he'll win his fifth start. Our LA Dodgers vs Atlanta Braves pick is the visiting Braves.
Summary LA Dodgers vs Atlanta Braves Pick
Atlanta Braves (+144)