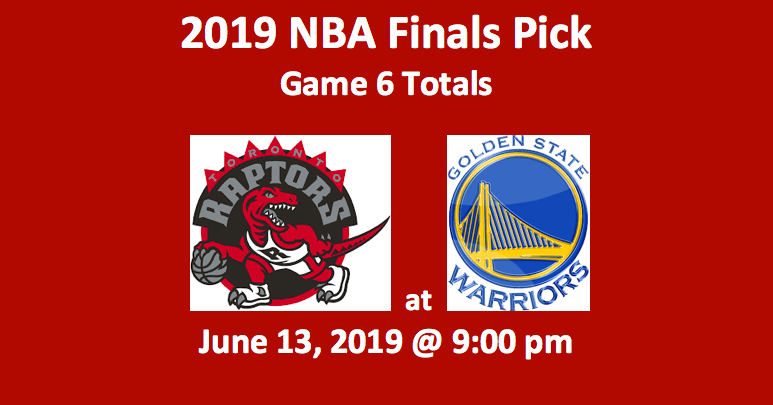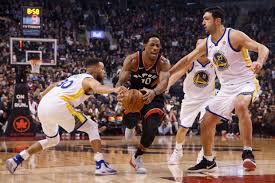 This Golden State Warriors vs Toronto Raptors totals pick has the over/under at 211.5. This Game 6 Golden State Warriors vs Toronto Raptors over/under odds are -110 over and -100 under. Game 6 of the 2019 NBA Finals will be played Thursday, June 13 at ORACLE Arena in Oakland, CA. Tipoff is scheduled for 9:00 pm ET.
Thus far in this best of seven series, the totals have gone over 211.5 three times and in the last game, the two teams were good for 211 points. Just once, in Game 4 in Oakland have these teams scored under 211 points.
Golden State Warriors vs Toronto Raptors Totals – NBA Finals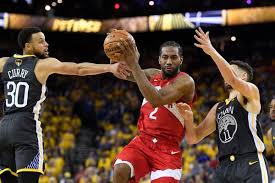 We expect that Warriors at led by Stephen Curry will be full throttle throughout the game. This is another elimination game and that means that Golden State will look to be on the offensive as much as possible. This being the case, the weak defense of the Warriors will most likely be even weaker, opening up the court for the Raptors. If this scenario holds true, we can expect both teams to score a lot of points.
Plus, Golden State is hitting 38.2% of their threes and the Raptors are completing 52.6% of their twos. In this NBA Finals, the Warriors are scoring 39 points per game from the arc and beyond, while Toronto is good for 53 points when shooting two-pointers. That's 92 points right there. Add another 36 in threes by the visiting team, and you're well on the way to over 200 points with the total being 128. There's also 47 points per game in twos by the Warriors for a total of 175 points. With both teams totaling 42 PPG in frees, we've hit 217 points. Note, in this series, the Raptors are averaging 111.0 PPG and the Warriors 105.
Warriors vs Raptors – Players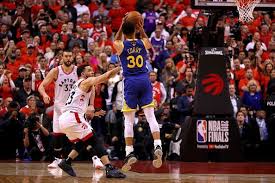 More than half of Golden State's points in this series are coming from the backcourt combo of Curry and Klay Thompson. We anticipate Thompson tossing up plenty of bombs, as he's good from the three-point mark more than 57% of the time. They will get points from their guys in the paint but not as many as they might if Kevin Durant were healthy and able to play.
The Raptors have a lot of scoring depth, as six of their players are averaging double-digits in each game. SF Kawhi Leonard is averaging 29.8 PPG. Pascal Siakam is good for 18.6 PPG. Centers Marc Gasol and Serge Ibaka have been very effective, as they are averaging 13.8 and 10.6 PPG respectively. The starting backcourt is putting up 27 PPG.
Five Factors – Over/Under
Curry and Thompson must be on target for Warriors
Toronto front men need to control boards and hit shots
Expect Golden State to control pace of the game, which should be up-tempo
Golden state bench can be productive
Basic contributions needed from Raptors' in the back
Our Golden State Warriors vs Toronto Raptors Totals Pick
We think that the Warriors will push the ball up the court, hit their shot, and then scramble to get back on D. The Raptors should be able to score a lot of points while around the basket. Our Golden State Warriors vs Toronto Raptors totals pick is the over at 211.5. Here's our game pick for tonight's Golden State Warriors vs Toronto Raptors contest.
Summary Totals NBA Game 6 – Golden State Warriors vs Toronto Raptors
NBA Finals Game 6 totals – over 211.5 (-110)