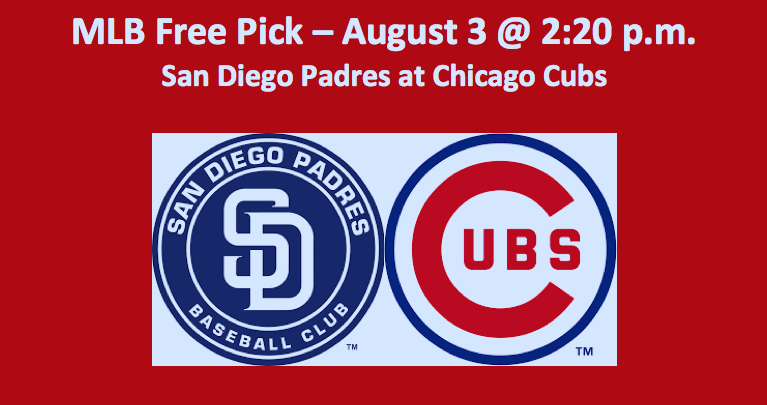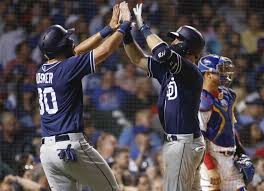 (Updated with latest odds, Aug 3 @ 10:30 a.m. E.T.) The San Diego Padres (43-68 Overall, 23-32 Away) and Chicago Cubs (62-48 Overall, 33-20 Home) continue their series today. Last night, the Padres beat the Cubs 6-1, That was the first time in four tries this season that the team from San Diego was victorious over Chicago. Today's game, which starts at 2:20 p.m., Padres righty Tyson Ross (6-8 W/L. 4.41 ERA, 1,32 WHIP) and Chicago lefty Jose Quintana (9-7 W/L. 4.26 ERA, 1,42 WHIP) are on the mound. Our San Diego plays Chicago 2018 MLB pick offers the Cubs at -195 and the Padres at +185. The run line odds offer the Cubs at +103 (-1.5) and the Padres at -111 (+1.5). The over/under is 8.0 with the over listed at -115 and the under at +104.
Pitching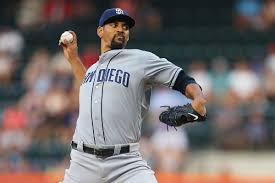 As of late, Ross has had a rough go of it. He has one win in his last 10 starts. His July record is 1-3-1. In his last start, which was on July 28, he left after five innings, earning a no-decision. Over those five innings, he gave up six hits and four runs while striking out three and walking four. San Diego lost that game 9-4. On July 22 at Philadelphia, Ross got his last win. In that contest, he also pitched five innings, as he offered up two runs on five hits. He struck out five and walked three. His worst start of the month was against Arizona. In that game, where he lasted just two innings, Ross was responsible for eight runs on seven hits. The final score in that game was 20-5. Ross is 1-1 with a 3.05 ERA in four career outings (three starts) against the Cubs.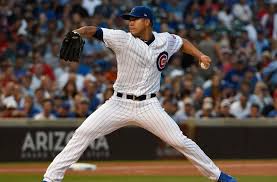 After going 6-4 in the first two months of the season, Quintana had a tough June. That month he was 0-2, although the Cubs did win the three starts where he got no-decisions. In July, Quintana was 3-1. In each of those wins, he lasted a minimum of six innings, giving up a total of four runs over 21 innings. Consequently, he had a fine July. That is, except for that one loss, which occurred on July 28 against St. Louis. In that game, where he lasted just three innings, he allowed six runs on six hits. The final score was 6-2. Quintana earned a no-decision in his lone career start against the Padres, allowing three runs in seven innings last season.
Hitting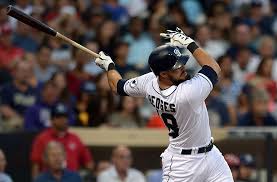 Last night, the Padres hit and the Cubs did not. It's that simple. San Diego catcher Austin Hedges did a whole lot of damage, as he was 3-for-4 with one homerun, three RBI, and one run scored. Manuel Margot wielded the other big bat for the Padres last night. He had three hits in five appearances and scored a run while driving in another.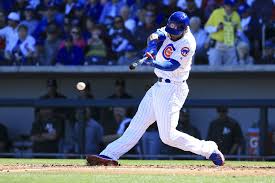 The big guns for Chicago, Albert Almora Jr., Jason Heyward, Javier Baez, and Willson Contreras, went 1-for-15 last night. Consequently, the Cubs, who had a total of three hits and one run, were completely ineffective on offense. They will need to step up this afternoon and generate some hits and runs.
Our San Diego Plays Chicago 2018 MLB Pick
We see this is the perfect time for Chicago to respond quickly to last night's disappointing loss. The Cubs have a solid starter on the mound, are facing a vulnerable pitcher, and need the win to at least keep pace with Milwaukee. If you missed it, the Brewers were hammered by the Dodgers last night 21-5. If you had the under in that one, you lost. Our San Diego plays Chicago 2018 MLB pick is the Cubs with the -1.5 run line at +103. We also like the over at 8.0 with -115 odds.
Special note: This post was updated with run line and over/under odds at 10:30 a.m. E.T., August 3, 2018
Summary San Diego at Chicago: Cubs run line at +103 (-1.5) and over 8.0 (-115)