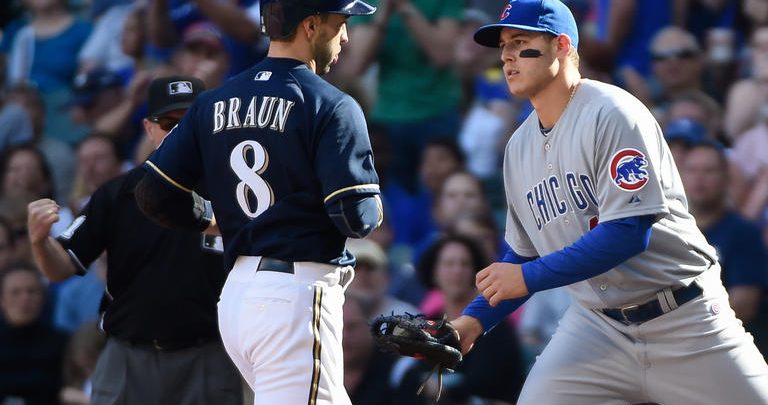 The Cubs and Brewers meet up in the May 10th NL free pick with first place in the Central at stake over the weekend. Chicago holds just a 1 game lead over Milwaukee, and is up 2 on St. Louis in one of the most competitive divisions in baseball. Both of the combatants in Friday afternoon's tilt at Wrigley Field are on a roll, having won a combined 9 in a row and 17 of 20. The Cubs are favored (CHC -130) but there's definitely value on the Brewers at +120.
Brewers Seem to Be Rounding Into Form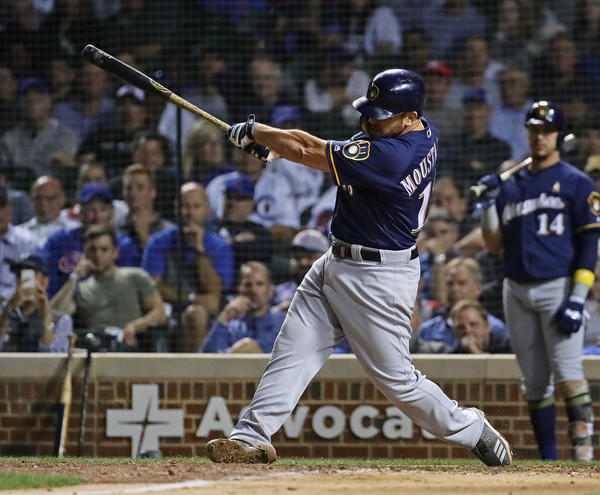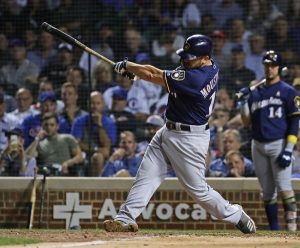 Per usual, Milwaukee was a little up-and-down in April but they seem to be finding their groove this month as the team has put together a nice little six game winning streak. Those victories came at the hands of the Nationals and Mets though, two teams that are a combined 5-15 their last 20. Milwaukee has won 8 of 10 overall, but all of those games were also played at Miller Park. Friday marks the first time the Brewers have gone on the road since April 28th – even though it is just a 92 mile trip South.
The May 10th NL free pick O/U is late to be released as oddsmakers figure out the weather situation in Chicago. This series opener could be a high scoring affair however as both the Cubs and Brewers are hitting the cover off the ball. Christian Yelich has gone deep twice in the last four games while Mike Moustakas and Ryan Braun have went yard a total of 6 times vs. Friday's Chicago starter Jose Quintana. Plus, Milwaukee pitcher Gio Gonzalez will be making just his 3rd start with the team since being released by the Yankees.
Cubs Winning, But Winning Ugly at Times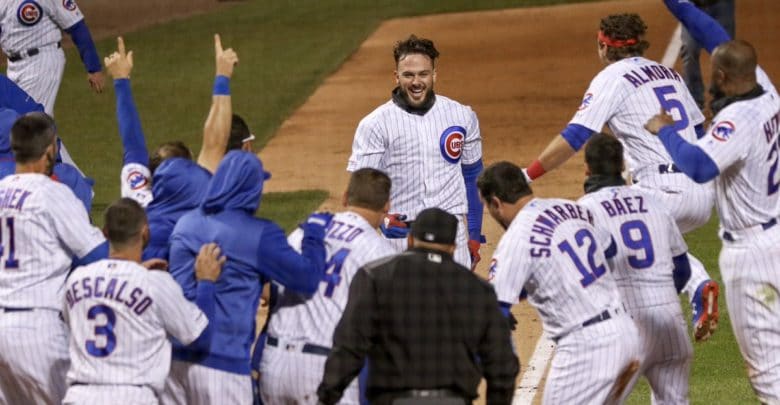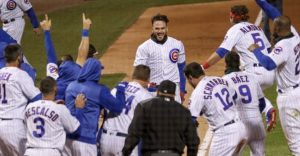 Chicago shouldn't complain about a 3 game win streak and victories in 9 of 10 that have propelled them to the top of the Central. That being said the Cubs blew a 4-3 lead in the 9th inning vs. Miami that is the only blemish keeping them from an 11 game winning streak. That, and Chicago needed walk-offs from Kris Bryant and Jason Heyward just to help them take 3 of 4 vs. the Marlins whose 10 wins are a major league worst.
So, Chicago doesn't look all roses all the time. They also just swept (then) 1st place St. Louis last weekend to take the lead in the division and will be playing their 8th straight at Wrigley in the May 9th NL free pick. Bryant is on an absolute tear with 4 HR the last 5 games. Anthony Rizzo has went deep in 2 of the last 4 and Javy Baez continues his stellar season with 12 hits in the last 8 games. Quintana was rocked by Milwaukee earlier in the season (8 ER, 3HR, 3IP) but has won five straight starts since that April 5th outing.
May 10th NL Free Pick Betting
There's value on both teams on Friday afternoon – the Cubs being at home and the Brewers riding a 6 game win streak. Ever since a 1-6 start however, Chicago has gone 21-7 and there's going to be an electric atmosphere in Wrigley this weekend. Milwaukee is going to get at least one in this series – but is it Game 1? The Cubs have won 44 of their last 63 home games vs. a LH starter. Gonzalez hasn't faced anybody but the Mets as a member of Milwaukee this year and, although it's a short trip, the Brewers are on the road for the 1st time in a long time.
NL Free Pick: Chicago Cubs -130