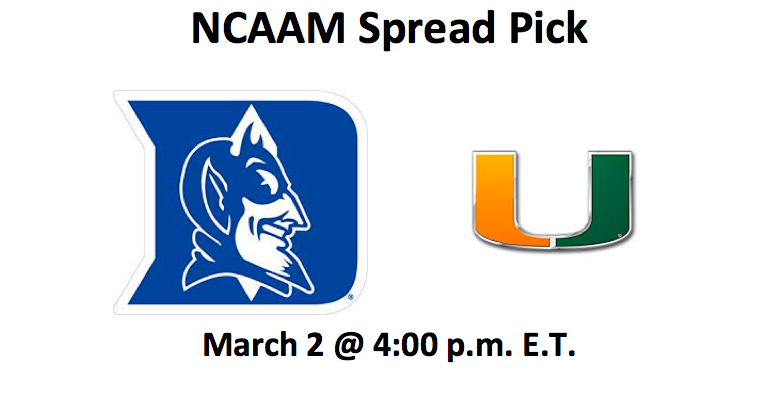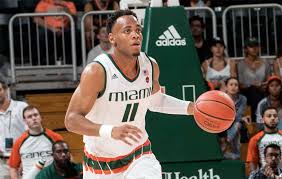 Our NCAAM Duke vs Miami pick for March 2, 2019, may be one we should not overthink. After all, Duke is number three in the nation and has been in the top five for the entire season. They have an exceptionally able offense and sound defense. The Duke Blue Devils (24-4 Overall, 12-3 ACC) are one game out of first in the ACC, while the Miami Hurricanes (12-15 Overall, 4-11) sit nine games away. The game is set to tip off at 4:00 pm ET from the Cameron Indoor Stadium in Durham, NC. Our Duke vs Miami pick has the Blue Devils at either -16.0 or -16.5. Duke should handle this team with ease? Let's see if that's true.
Stats Favor Duke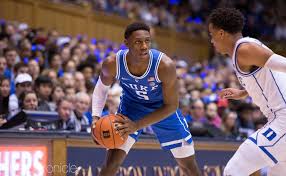 The Blue Devils are better on points for and points against, as they are scoring 85.0 PPG and allowing 67.3 PPG. Compare those stats to what the Hurricanes are averaging, which is 72.6 PPG scored and 70.3 PPG allowed. The combined PF/PA comes down to a +15.4 for Duke. In addition, the Blue Devils are better on field goal percentage (47.9-43.9), rebounds (41.7-33.4), assists (16.3-12.9), blocks (7.1-3.3) and steals (9.9-6.6)
However, Miami is better from the outside, connecting on 34.1% of their threes. Duke has been good on 30.7%. Also, the Hurricanes are putting in 73.9% of their team frees. The Devils are completing 69.9%. Might those differences be in play in this game? Might they help Miami cover the spread? Normally for this Duke vs Miami pick, we'd say "no."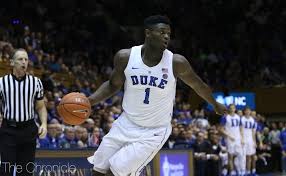 But there is one factor in combination with all of the stats noted here that could influence which team has the advantage and that is the injury to Zion Williamson. He's missed two games and the Blue Devils have struggled. That question mark does not take Duke's edge away, but it does lessen it. We're giving the Blue Devils a slight edge here. But, honestly, with the prospect of Williamson being out, it is a small one especially with the spread at -16.5. Take this advantage we're offering with a big grain of salt.
Edge: Duke
Trends – Home Court and Recent History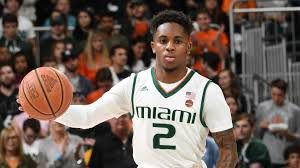 At home ATS, Duke is 8-7-0. They are 5-5-0 for their last 10 games played. Away and ATS, Miami is overall 3-5-0 and for their last 10 games, they are 5-5-0. The Hurricanes are the underdogs in this one, and in that spot thus far they are 4-6-0 vs the spread. Duke is 14-12-0 ATS when favored. In their last three games, one of which they won, the Blue Devils covered once. Miami is 2-1 ATS in their last three.
In losses, you have to go back to January 25 to find a time when the Hurricanes lost by more than 16 points. That was against Syracuse with the final score being 53-73. For Duke, they reeled off three-straight wins from January 29 to February 6 where they took games by more than 16 points and beat the spread.
Again, the edge for the Blue Devils in our Duke vs Miami pick is not completely convincing when you factor in Williamson. It's important to note that Williamson may be injury free and still may not play in order to protect himself for the NBA Draft. He's a one and done player and will be a pro next year.
Edge: Miami
Williamson and Four Other Keys to the Game
Our NCAAM Duke vs Miami pick for March 2, 2019 offers these five keys to this matchup:
Blue Devils at home have an edge; Miami struggles on road
Stats reveal Duke dominance, but are they as powerful without Williamson?
Miami outside game could cut down Duke scoring edge
Without Williamson Duke is still a fine team
If Williamson is out, which lessens Duke's advantage
Too many question marks revolve around Williamson. Even if he does play will he go all out? We doubt that he will play.
Edge: Miami
Our Duke vs Miami Pick
In creating our NCAAM Duke vs Miami pick, we think the Williamson situation really affects the spread. We do believe the Blue Devils will win. But 16.5 points is a lot to cover without your top front man who is your most accurate shooter, top rebounder, and second in points scored per game. Our Duke vs Miami pick for March 2, 2019 is the Miami Hurricanes at -16.5. We like Duke by about 10 today.
Summary Duke Blue Devils vs Miami Hurricanes Pick: Miami at -16.5