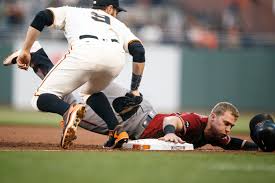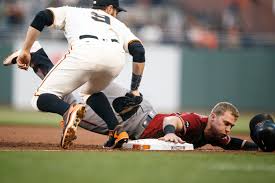 The first game of the 2017 NL season features the San Francisco Giants at the Arizona Diamondbacks. Over the past few years, the two West Division foes have been as different as night and day. Over numerous seasons, the Giants have been competitive in the West, while the Diamondbacks have found themselves continuously out of it. The Giants were 13-6 versus Arizona last season, winning 10 of those games on the road. Our San Francisco Giants play Arizona Diamondbacks free pick has SF at -128 and the totals at 8.0. The game starts at 4 p.m. E.T.
Pitching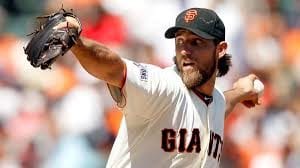 The starting pitchers are aces Madison Bumgarner (L, 15-9 W/L, 2.74 ERA) for the Giants and Zack Greinke for the Diamondbacks. (R, 13-7 W/L, 4.37 ERA). Bumgarner is constantly a Cy Young candidate, and this season should be no different. The lefty mixes up his pitches nicely and can mow down batters quickly. In his last spring training outing, he threw six solid innings of shutout baseball against the LA Angels, giving up only a hit and striking out three. Closer Mark Melancon (R, 1-1 W/L, 1.51 ERA, 30 SV), formerly with the Nationals, is a quality pitcher.
Last season, Arizona ace Zack Greinke (R, 13-7 W/L, 4.37 ERA) struggled. He's hoping to get back on track this season after recovering from a strained oblique muscle, which resulted in a six-week sabbatical last season. This spring, Greinke's velocity was a concern, but Arizona believes this will be a solid comeback year. He did pitch well against SF last season, posting a 3.28 ERA. Fernando Rodney (R, 0-1 W/L, 0.31 ERA, 17 SV) will close. It's not an optimal choice.
Hitting
Giants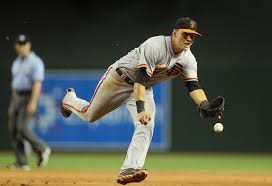 San Francisco has the top fielding team in MLB in 2016. They had a .988 mark. They have two Gold Glovers in the middle in second baseman Joe Panik (.239 BA, 10 HR, 62 RBI) and shortstop Brandon Crawford (.275 BA, 12 HR, 84 RBI). Panik is tough to strike out and Crawford the NL in triples and SF in RBI with 84. Third baseman Eduardo Nunez (.269 BA, 4 HR, 20 RBI) is a speedy hitter while Brandon Belt (.275 BA, 17 HR, 82 RBI), a 2016 All-Star, is a fine contact hitter. Buster Posey (.288 BA, 14 HR, 80 RBI), a Gold Glover, knows how to frame pitches. The outfield includes the fine hitting rightfielder Hunter Spence (.289 BA, 13 HR, 57 RBI). He could drive in a few runs.
Diamondbacks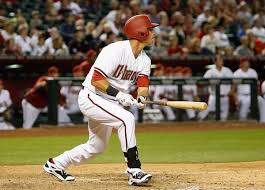 Brandon Drury (.282 BA, 16 HR, 53 RBI) starts at second base, but the light-hitting Nick Ahmed (.218 BA, 4 HR, 20 RBI), who is a top defender at shortstop and started last season, will not be playing on opening day. Chris Owings, a four-year vet with a decent bat, will be in the lineup on opening day. Paul Goldschmidt (.297 BA, 24 HR, 95 RBI), an ongoing All-Star and Gold Glove winner, offers power at the plate. Third baseman Jake Lamb (.249 BA, 29 HR, 91 RBI) had a solid game the other day in the Cactus League Lamb going 2-for-4 with a solo homerun. Last season, his output was affected by a thumb injury. Vet catcher Chris Iannetta who signed a one-year deal will play. He's a .229 lifetime hitter. A.J. Pollack (.244 BA, 2 HR, 4 RBI), who's dealing with a groin pull, will leadoff on opening day and play center. He's coming back from a fractured elbow that terminated his 2016 season after 12 days. Yasmany Tomas (.272 BA, 31 HR, 83 RBI) will look to help the team on offense.
San Francisco Giants Play Arizona Diamondbacks Free Pick
Our San Francisco Giants play Arizona Diamondbacks free pick is the Giants at -132. We're also picking the under 8.0. The first pitch will be at 4 p.m. E.T.
San Francisco Giants Play Arizona Diamondbacks Free Pick: San Francisco at -132 and under 8.0