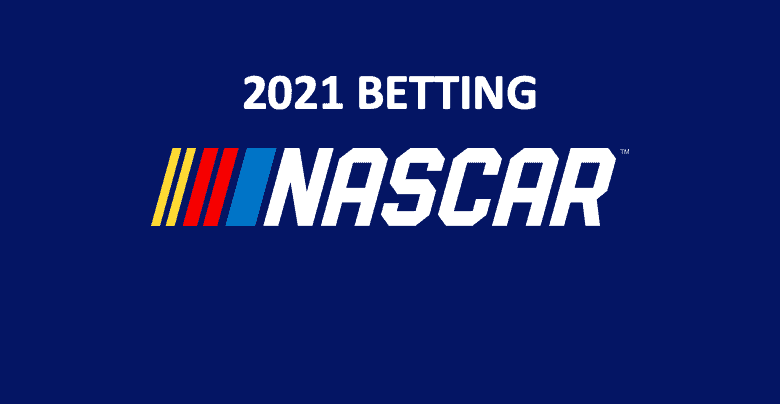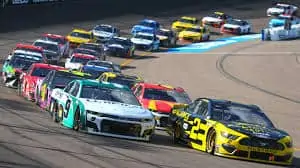 NASCAR betting 2021 starts with a big, four-race week at the Daytona International Speedway. That initial week includes the Busch Classic (Tuesday, February 9), the Daytona 500 Qualifying (Wednesday, February 10), and the Daytona 500 Duels (Thursday, February 11). The first-week ends with the Daytona 500 on Valentine's Day, Sunday, February 14. By the way, the fifth NASCAR race for the 2021 season will also take place at the Daytona International Speedway. It will be held on the road course. The initial event of the season, the Bush Classic, is also a road race. (Note – The NASCAR schedule is still influx. Expect periodic updates.)
This week, we'll be previewing the stock car season and considering best NASCAR betting 2021 tips, projections, and strategies. NASCAR is exceptionally popular. It's the second-most watched sport in the U.S., just behind the NFL. This season, the NASCAR schedule had been affected by COVID, as have all sports in the U.S. Fewer fans will be allowed at races and masks will be required. Exactly what the limitations will be in terms of crowd numbers will vary from course to course and race to race.
NASCAR Betting 2021 – Tips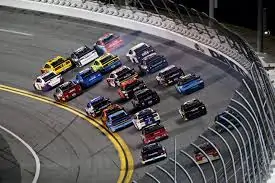 There are three main ways that you can wager on NASCAR. The first is to pick the outright winner of a race. Note, all of these bets offer odds that are in the plus range, often starting at +300 or higher. Thus, wagering $100 can result in a solid payout of $300 or more. Futures, where you bet on who will win the championship, also provides sports bettors with a good profit. Futures odds change each week and continuously until the last race is run. You can possibly find some good deals if a dark horse breaks out, as Chase Elliott did last season. Despite the fact that these two basic betting opportunities provide good odds, the NASCAR wager that we prefer is the head-to-head bet.
How Head-to-Head Works
When betting head-to-head, you wager on which of two drivers will finish ahead of the other. Obviously, because you are betting on one of two drivers in a specific race, this is a much easier pick to make than a futures or outright race-winner wager. Thus, with this kind of NASCAR wager you can expect to encounter negative as well as positive odds.
As an example, if you go with a head-to-head bet with Denny Hamlin and Jimmie Johnson, you could see Hamlin at -140 and Johnson at +120. Hamlin is favored, which means you must wager $140 to win $100, while with underdog Johnson, you'd bet $100 to win $120.
Wagering on the NASCAR Race Winner
As noted, picking the winner of a race can be challenging. However, knowing which drivers fare better on which tracks and in which races, as well as understanding which are more adept at navigating the various types of courses, can help one make their pick.
As far as types of course are concerned, there are speedways, road courses, dirt tracks, and paved short tracks. Some drivers excel when competing on speedways, which are large tracks with long straightaways and high-ramped turns. These are in essence ovals. Others favor the road courses, which have a variety of turns, straight patches, and often include hilly terrain. This is akin to racing on a country road or along town roadways. There are also dirt tracks and paved short tracks. These two types of tracks are rarities when it comes to NASCAR Cup races, but they do exist.
Race odds usually start at +300 to +800 and go up from there. There are 40 drivers in a race, which makes it very tough to get this bet right. That's why some NASCAR bettors prefer to take the option of betting on a driver to finish in the top five. This is a place wager, which numerous sportsbooks offer. This is a popular way for you to hedge your bets. As an example, if you wager on Chase Elliot to win the Daytona road course race, you might get odds of +400, which would pay $400 on a $100 wager. However, betting on Elliot to finish in the top five five might offer odds of -130, which translates into a $100 payout on a $130 bet.
NASCAR Cup Winner – Futures
In any sport, futures are always a very slippery slope. If you're going to make this type of bet, you may want to wait until you see how the season is shaping up. One thing to note about NASCAR, the championship comes down to three rounds with each round having three races. After each round, four drivers are eliminated.
Thus, there are 16 drivers in Round One, 12 in Round Two, and eight in Round Three. The results of each round are cumulative. Thus, drivers are competing in each leg of the three races in each round. The championship is settled by one race that features the four remaining drivers. Note, points in this race have no bearing on who wins the title. Whoever wins this final race wins the NASCAR Cup.
Final Word – NASCAR Betting 2021
Please continue to check in with Betting Brain throughout this week as we provide various feature articles on NASCAR betting 2021. Our NASCAR preview for 2021 will include articles on picking the winner of the first five races, driver previews, and course information as well as betting tips. Additionally, throughout the NASCAR season, we will offer various free picks.