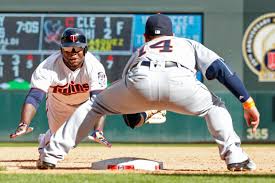 Our Detroit Tigers vs Minnesota Twins moneyline pick odds have the Twins at -120. Also, this Detroit Tigers vs Minnesota Twins moneyline preview sees the Tigers are a slight underdog at +110. Thus far, these two teams have played each other six times with Minnesota winning four of those half-dozen contests.
The Minnesota Twins (41-20 Overall, 22-11 Away) have won six of their last 10 games. They are coming off of a 5-4 win in Cleveland last night. Minnesota tops the AL Central with the Detroit Tigers (23-36 Overall, 10-19 Home) occupying fourth-place, 17 games behind the Twins. The Tigers, who have lost two straight, have won four of their last 10 contests. Tonight's game, which will be played at Detroit's Comerica Park, has a 7:10 start time
Detroit Tigers vs Minnesota Twins Moneyline Pick – Pitching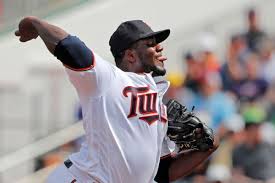 The Twins start righty Michael Pineda (4-3 W/L, 5.34 ERA, 1,22 WHIP) tonight. His four-seam fastball, which comes in at 93mph, offers average velocity with minimal movement. What helps this pitch in terms of effectiveness is its natural sinking action. Pineda also throws an 84mph slider, with 12-6 movement, and an 88mph change, featuring an arm-side fade. Pineda is a fly ball hurler. Over his last four appearances, where he pitched a total of 25 innings, Pineda has had solid control, walking just two and striking out 20. In those four starts, he is 2-0-2, with the Twins losing both of his no-decisions.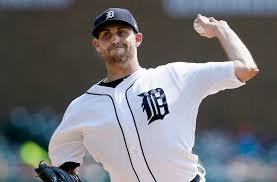 Matthew Boyd (5-4 W/L, 3.01 ERA, 1.02 WHIP), a lefty, takes the mound for the hometown Tigers tonight. Boyd primarily uses a 92mph four-seam fastball, which has lower than average velocity, and an 80mph slider, which offers some two-plane movement. He'll mix it up with an 80mph change and a 72mph curve. The change is an effective swing and miss pitch, while the curve offers up a good number of fly balls. Occasionally, Boyd will use a 90mph sinker, which batters have a tough time connecting with. In his last four starts, during which Boyd was on the mound a total of 23 innings, he has struck out 31 and walked just two. In that time, he's 1-1-2. In those four games, he's given up just seven runs, and in two contests no one crossed the plate when he was on the mound.
Tigers vs Twins Stats and Offense
First, a few quick stats. The Tigers are batting just .228 as a team, while Minnesota is hitting .271. Opponents are hitting .260 versus Tigers pitchers and .243 against Twins hurlers. The bullpen ERA for Minnesota is 3.93, while the Tiger pen comes in at 4.74. The Twins have smacked 117 homers, while the Tigers have only tallied 52 round trippers. At the same time. Detroit pitchers have allowed opponents 91 HRs and Minnesota hurlers have given up just 77.
Minnesota certainly has a bunch of guys who can hit, including Jorge Polanco, Eddie Rosario, and Max Kepler. Kepler, who had three homeruns in last night's win over the Indians, has put 15 over the fence this season while driving in 40 runs. Rosario, who's knocked in 50 runs, has smacked 18 round trippers. Polanco, who's hitting .336, has 32 RBI, 10 HRs, 17 doubles, and five triples.
The Tigers rested first baseman Miguel Cabrera last night, as Detroit faced and lost to Tampa Bay 6-1. That day off could give Cabrera some extra spark against this very tough Twins club. Cabrera is batting .287 with 27 RBI. In his last eight games and 29 ABs, the Detroit first baseman has just five hits and six RBI. In that time, his batting average has dropped 16 points. Left fielder Brandon Dixon, who's hitting .296 with 19 RBI and 5 HRs, has been inconsistent as of late. He's played in 32 games.
Our Detroit Tigers vs Minnesota Twins Moneyline Pick
Our Detroit Tigers vs Minnesota Twins moneyline pick finds that the Tigers have the edge when it comes to starting pitching. But that advantage diminishes when you compare offenses. The question is can Boyd neutralize an offense that has performed well this season and, after a lull, is starting to wake up again? We think not. Our pick in this MLB moneyline is the Minnesota Twins.
Summary Moneyline Pick and Odds – Detroit Tigers vs Minnesota Twins
Minnesota Twins with Moneyline at -120