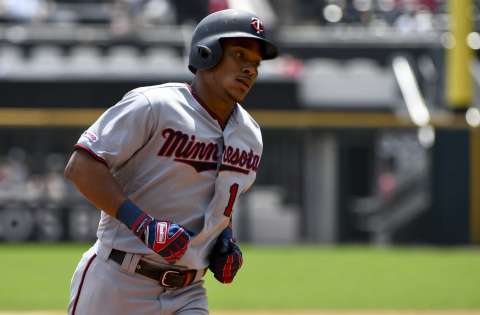 The 1st place Twins would seem to have value in the July 30th MLB betting free pick as they are -141 vs. last place Miami. The Marlins have been playing better as of late though, especially in the pitching department. Minnesota just took 3 of 4 at the White Sox though and both squads will be playing after an off day Monday. Does the Twins potent offense give them the edge?
Twins Offense Too Much For Miami Here?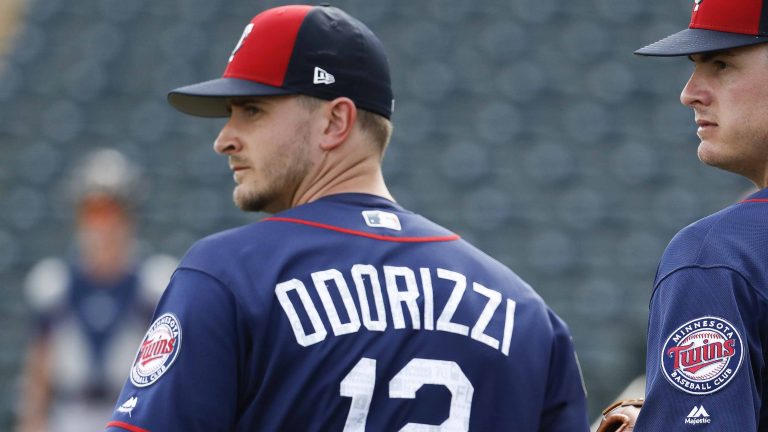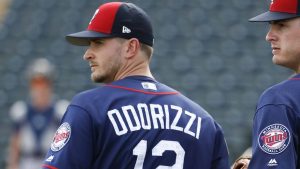 Minnesota's bats proved that even their #3 scoring offense in the league could be held in check in a 1-5 loss to the White Sox on Saturday in which they had just 3 hits. Of course, the Twins bounced back Sunday for an 11-1 win in which they received HRs from Max Kepler, Jorge Polanco, Miguel Sano, and Jonathan Schoop. The 2019 Twins are the fastest team in MLB history to 200 team HR's and they've now put up 10+ runs in 3 of their last 6. Marlins Park is 3rd worst in the league in terms of HR-friendliness this season but Minnesota can transcend that stat.
One thing the Twins might not have been prepared to face in the July 30th MLB betting free pick is questions with starter Jake Odorizzi. The all-star selection cruised through the first half of the season for the most part but has been tripped up a bit lately allowing 4+ ER in 4 of his last 7 starts. That includes allowing 9ER on 10 hits to the Yankees in his last start. Odorizzi has allowed at least 3ER in all but one of his last 7 outings. On the bright side, the Marlins have hit just .125 vs. the Twins starter as a team albeit in just 32 total AB.
Can Marlins Continue Decent Play?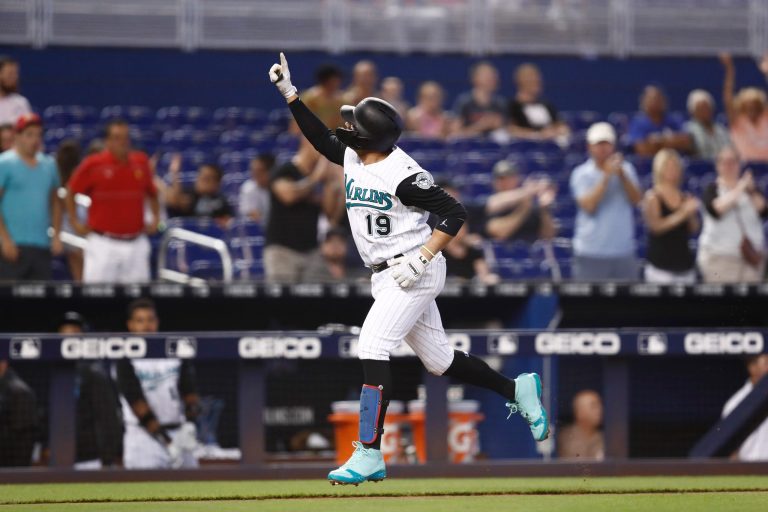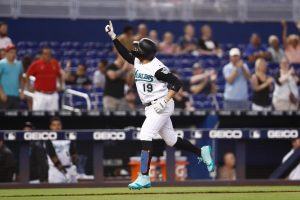 Miami would have every reason to play lethargic as they look towards bigger and brighter things in 2020 considering they face a 19.5 game deficit in the East. The Marlins have shown some fight though, winning back to back games over Arizona and scoring victories in 5 of their last 6. The Marlins have the 29th ranked scoring offense in the majors, but they managed an 11-6 win on Sunday preceded by a 5-1 victory on Saturday. Miguel Rojas and Brian Anderson each hit HR's in both of the wins. Rojas has hit .400 over the past week.
By and large the secret to the Marlins success as of late has been their pitching – even though the bats are producing nicely as of late. Miami has held opponents to 2ER or less in 4 of their last 6 games. The duty of keeping that nice run going falls on Zac Gallen in the July 30th MLB betting free pick. The rookie is making just his 7th career big league start on Tuesday, but he's only allowed more than 2ER once so far. In fact, Gallen hasn't allowed more than 4 hits in a game since his debut on June 20th vs. St. Louis. Can the youngster keep it going vs. the potent Twins lineup?
Top Trends:
Twins are 5-1 last 6 during game 1 of a series
Twins are 5-2 last 7 road games
Twins are 13-4 in Odorizzi's last 17 starts
Marlins are 5-1 last 6 overall
Marlins are 1-4 in Gallen's last 5 starts
July 30th MLB Betting Free Pick
Nobody could blame a person for liking the Marlins in this spot as an upset special of +130. Gallen has pitched well in his short stint in the majors and Miami is getting some timely hitting. The Twins are fighting though. Minnesota has a red hot Cleveland team on their tail as the Tribe has closed the gap in the Central to 2 games. It's time for Odorizzi to get his act together and Rocco Baldelli, even as a rookie manager, knows these are the games a team must have.
MLB Free Pick: Minnesota Twins -141