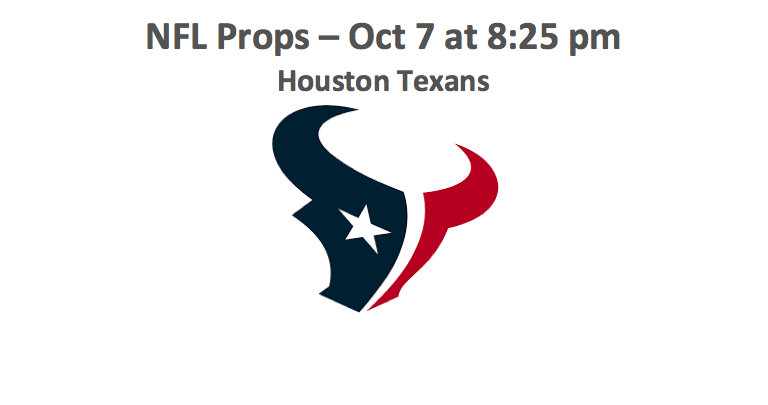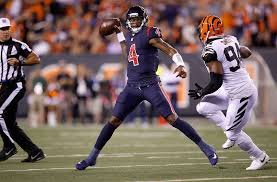 The Dallas Cowboys have posted 14 sacks, but they do not have a pick and they are allowing opponents 234.8 YPG in passing. Watson has been sacked 14 times, tossed seven TD passes, and given up four picks.
He's averaging 290 yards, 39 passing attempts, and 1.7 TD passes per game. Here are our Deshaun Watson SNF props for Oct 7.
Deshaun Watson SNF Props
We've got three props with the first focusing on total passing yards. We then consider total passing attempts and the over/under on passing touchdowns.
Prop 1: Deshaun Watson Over 270.5 YDs (-135)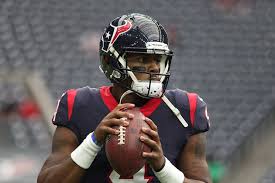 While the Dallas defense is holding ground games to under 100 yards per game, they are giving up, as noted, more than 234 YPG in passing. Although we do think that Watson will be hampered by the Cowboy pass rush, we do expect him to throw quite a bit. In only one game this season has he passed for under 271 yards. That was in Week One against New England. In his last two starts, Watson averaged 380 passing yards per game.
Prop Bet: Watson Over 270.5 Passing YDs
Prop 2: Deshaun Watson Over 35.0 Attempts (-125)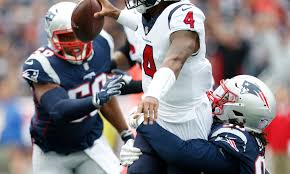 As noted, this season Watson is averaging more than 35 passing attempts per contest. In his first two games, he averaged 33 attempts. In the last two games, Watson averaged 41 attempts. Dallas is allowing 31.5 pass attempts per game. We do think that Watson will get in a few more tonight.
Prop Bet: Watson Over 35.0 Attempts
Watson has thrown two TD passes in each of the last three games. In the first week only, he had one TD pass. He is going up against a defense that's allowing 1.25 passing TDs per game. If Watson throws as much as we think he will, then we do expect him to connect on at least two touchdown passes. We're going with the over.
Prop 3: Deshaun Watson Over 1.5 TD Passes (-170)
Prop Bet: Watson Over 1.5 TD Passes
Deshaun Watson SNF Props
Despite Dallas' powerful pass rush, we think that the Texans will establish the run enough to keep the Cowboy sack unit off balance. With that in mind, and considering how Watson has performed thus far this season, we took the overs in the three above categories. Don't forget to see our Dallas props right here. Plus, we've posted our over/under pick for tonight's game.