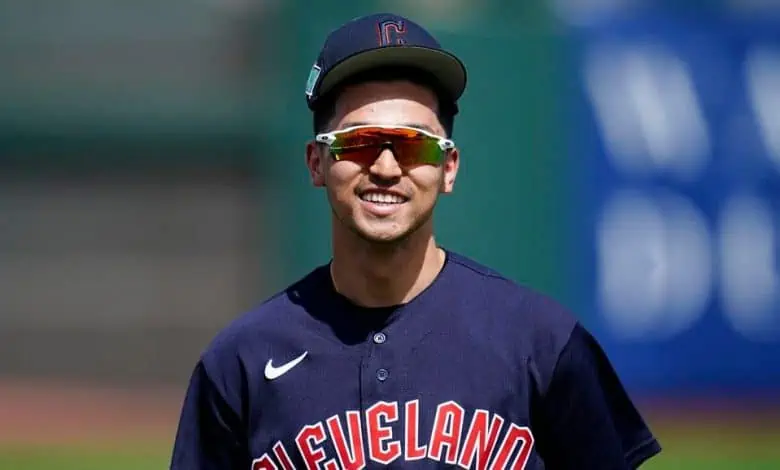 A couple of teams off to 4-2 starts meet up on in the April 15th Giants at Guardians betting matchup. Cleveland lost their first two games of the season to Kansas City, but have turned things on to the tune of four straight wins powered by an offensive that is clicking. Friday's contest is the home opener for the Guardians.
San Francisco has won their first two series' of the season, taking two of three from both Miami and the Padres, each of those at Oracle Park. Now the Giants go on the road for the first time this season so we will see if their hot start keeps up.
Giants Pitching Has Been Solid
Take away a 13-2 win over the Padres on Tuesday and the Giants are averaging less than 3 runs/game. The fact that they are still 4-2 is quite impressive and it's a testament to how good the SF pitching staff has been.
Carlos Rodon will try to keep that success on the mound going in the April 15th Giants at Guardians betting contest. It's a special start for Rodon almost a year to the day that he threw a no-hitter against Cleveland on April 14th, 2021. Rodon has plenty of experience at Progressive Field (5-4, 3.26 ERA in 11 starts) from his 7 years with the White Sox. Rodon's 1st start with the Giants was an impressive one, going 5.0 IP, giving up just 3 hits, and striking out 12.
Brandon Belt has been hot for San Francisco collecting five hits in his last two games, but only two players on the Giants roster have ever faced Friday's Cleveland starter.
Cleveland at Home for First Time
Friday night marks the first time that Cleveland takes Progressive Field in a regular season game under the Guardians nickname. The fans were a bit torn on the name change from the Indians, but a solid 4-2 start should create a solid atmosphere for the home opener. Cleveland is tied with the White Sox atop the AL Central.
The Guardians offense has really taken off lately, averaging 11 runs/game over their last four. Cleveland is now the #1 scoring, batting average, and OPS team in the majors. Steven Kwan has gotten a lot of publicity after starting the year with a .526 average (10-19), but Owen Miller (11-21) and Jose Ramirez (12-25) are both red hot to start 2022 as well. Miller and Ramirez both have slugging percentages above 1.000 through six games.
Zach Plesac looked good with 3 hits and 0ER allowed over 5.2 IP last week against the Royals, but the Guardians ended up losing 1-0 in a rare offensive dud. Plesac was 3-2 with a 4.10 ERA at home last season.
Free April 15th Giants at Guardians Betting Pick
San Francisco is actually a -150 favorite on Friday night which gives the Guardians some value at +130 in their home opener. Rodon was great in his Giants debut with 12K's, and the current Cleveland roster is just 13-74 (.091) combined against the SF pitcher. Cleveland has just too solid of offensive momentum going right now though, especially heading into their home opener.
Free Pick: Guardians +130