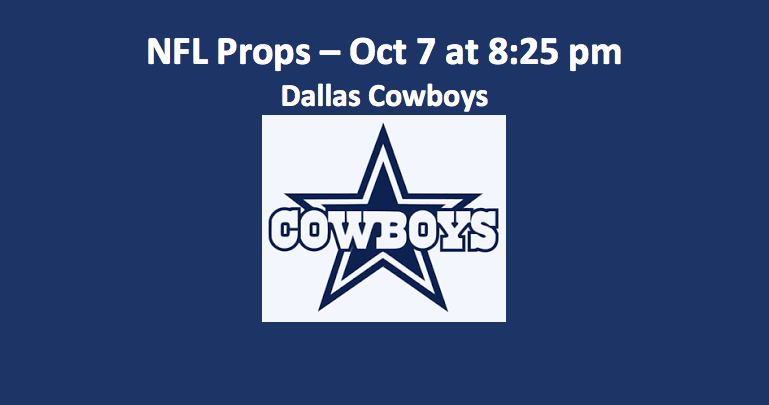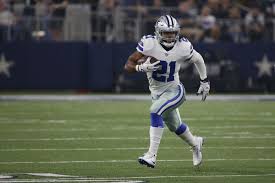 We have selected various props for tonight's Sunday Night Football game between the Dallas Cowboys (2-2) and the Houston Texans (1-3). This article focuses on the Dallas Cowboys and offers one quarterback prop, one receiving prop, and a running back prop. These Dallas plays Houston SNF props offer solid value for the sports bettor. You may also access our Houston SNF props as well as our pick for tonight's Sunday Night Football game. Tomorrow we will post props for the Monday Football game between the Washington Redskins and New Orleans Saints, as well as our over/under and spread picks.
Dallas Plays Houston SNF Props
Our first prop focuses on quarterback Dak Prescott. The other two are based on WR Cole Beasley and RB Ezekiel Elliot.
Prop 1: Dak Prescott – Passes over 204 YDs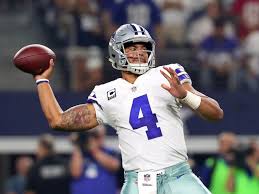 The yardage total on this prop has dropped each week. This week is the lowest it has been all season. We like the over on this for a few reasons. The primary one is the Cowboys decision to put the ball in the air more. Last week was the first time that Prescott broke the 200-yard mark this season. Houston is allowing opponents 307.3 YPG in the air. Last week he posted 255 yards. Don't expect him to be bombs away. But we do see him passing frequently tonight.
Prop Bet: Prescott Passes for Over 204 YDs
Prop 2: WR Cole Beasley – Over 39.5 YDs (-125)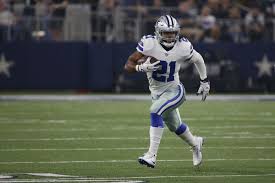 In only one game this season has Beasley posted fewer than 39.5 yards. That was in the second week of the season. Otherwise, he's been over the posted number of yards. Last week against the Lions, he accumulated 53 receiving yards on four catches for a 13.3 YPC average. Beasley is averaging 11.6 YPC. Four receptions will get this receiver to the over.
Prop Bet: Beasley Over 39.5 Receiving YDs
Prop 3: Ezekiel Elliott Over 28.5 Receiving YDs (-125)
With Prescott passing for more yards last week than he had in any other game this season, Elliot also had his largest number of receiving yards (88). That's the only time this season that the running back broke through the 28.5 ceiling. If Prescott continues to expand his passing efforts tonight, Elliot should benefit. Elliot does have some minor bumps and bruises, but he's expected to play and be fine. We like the over.
Prop Bet: Elliot Over 28.5 YDs Receiving
Dallas Plays Houston SNF Props: Final Word
That's our take on our Dallas plays Houston SNF props focusing on the Cowboys. For our Texans prop bets see this article. Also, we have made our pick for tonight's Battle for Texas.