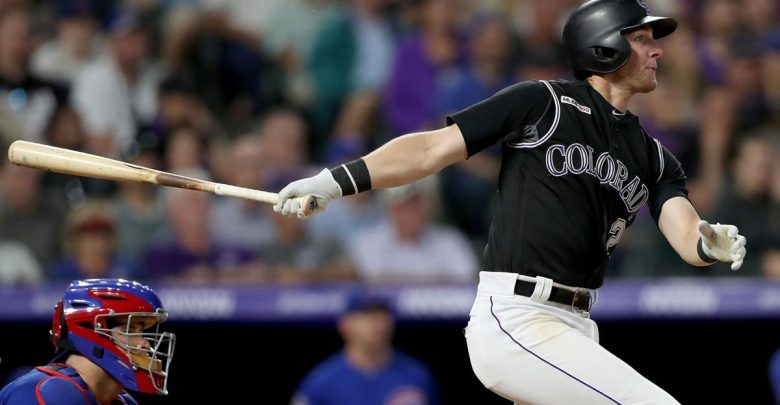 The Chicago Cubs and Colorado Rockies continue their three-game series at Coors Field Tuesday with the Cubs looking to get a little better on the road. Chicago has dropped its last four games away from Wrigley Field and six of their last seven, including Monday night's 6-5 setback to the Rockies.
The Rockies enter the game having won 11 of their last 15 contests, though they still sit in a second-place tie with Arizona in the National League West, 10 games behind first-place Los Angeles. Chicago dropped to second place in the National League Central, a half-game behind the Milwaukee Brewers, with Monday's loss.
The moneyline for this contest has the Chicago Cubs -125 and the Colorado Rockies +115. The over/under has been set at 12.
Looking For A Win
Left-hander Jose Quintana gets the start for Chicago in this one, as he looks to snap a personal four-game losing streak. Quintana hasn't picked up a win since May 5, though he's had some solid outings. Last week against Colorado at Wrigley Field, Quintana went 7 1/3 innings, allowing three earned runs on six hits, striking out four and walking none. On the season, Quintana is 4-5 with a 3.77 ERA with 66 strikeouts and 20 walks in 74 innings of work.
The Cubs have no shortage of power in their lineup, with five players with at least 13 home runs currently. First baseman Anthony Rizzo leads the way with 17 homers to go with his team-high 47 RBI. Shortstop Javier Baez has 16 home runs and 44 RBI, while Kris Bryant, Kyle Schwarber, and Willson Contreras all have hit 13 home runs. With home run swings come strikeouts, and the Cubs have a lot of those as well. Baez easily leads the team with 85, but Schwarber (68), Contreras (63) and Bryant (53) all top 50 as well.
Second Go-Round
Last week, 22-year-old Peter Lambert made his Major League debut against the Cubs at Wrigley, and things couldn't have gone better. The right-hander shut down the Chicago offense, going seven innings and allowing just one earned run along with four hits while striking out nine and walking just one in earning the victory. He'll get a second chance against Chicago on his home turf, though the Cubs will now have a little experience against the youngster.
Third baseman Nolan Arenado continues to lead the Colorado offense, topping the Rockies in batting average (.329), home runs (17) and RBI (57). He pairs with shortstop Trevor Story (.285, 15 home runs, 43 RBI) to provide a solid 1-2 punch for Colorado. The return of centerfielder Charlie Blackmon (.303, 11 home runs, 34 RBI) from injury is a positive for the Rockies, and he looks like he's getting his groove back, going 3-for-4 with a double, a home run and two RBI in Monday night's win.
Cubs Get Revenge
Lambert impressed a lot of people — the Cubs included — in his debut last week, and he'll look to repeat that kind of performance in this one. Playing at Coors Field won't make it easy though, considering how many sluggers the Cubs have in their lineup. Chicago is well-equipped for a slugfest, which is what games in Colorado can often turn into. Take the Cubs -125 to even this series at a win apiece.