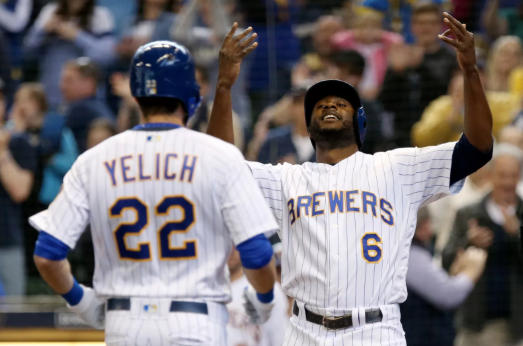 The Brewers should be a team to watch as Thursday's trade deadline approaches. Milwaukee is in a good spot just 1 GB in the NL Central, but their pitching staff is absolutely decimated by injuries.It's because of those hurlers piled up on the injured list that Craig Counsell must turn to a reliever to get the start vs. Oakland in the MLB betting free pick July 30th.
The A's should have an advantage (OAK -125, MIL +105) as the Brewers head out West for three quick games before heading back for a series at Wrigley Field.
What Can Milwaukee Expect From Their Starting Pitching?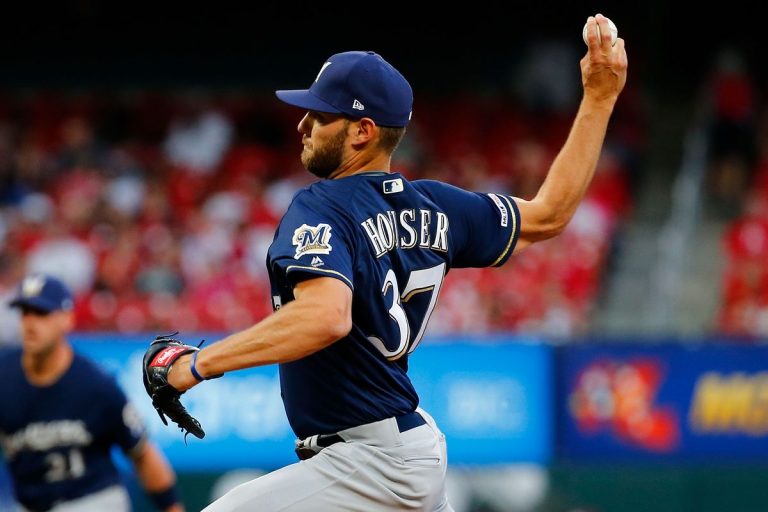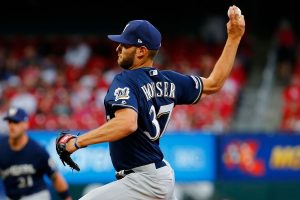 Gio Gonzalez was added to the injured list after his last start joining Milwaukee pitchers Jhoulys Chacin, Jimmy Nelson, and Brandon Woodruff who are all out of commission for the time being. Because of this, the Brewers turn to Adrian Houser in the MLB betting free pick July 30th. The right-hander has good stuff – when he's pitched out of the bullpen. As a reliever Houser has a 1.47 ERA in 17 appearances but in six games as a starter the 3rd year player is 0-4 with a 7.83 ERA. If Houser does struggle, Milwaukee had Monday off so their bullpen should at least be fresh.
Overall Milwaukee had a good weekend at home vs. the Cubs, taking 2 of 3. They were shellacked 11-4 on Sunday however even though Chicago had just 7 hits. Milwaukee had Monday off which is good for travel to the West Coast, but the team has actually lost 5 of their last 6 after being idle the day before. The Brewers do get a DH in the MLB betting free pick July 30th, something that should only boost an offense that has scored 5+ in 8 of their last 10 games.
Oakland Ready For a Critical Matchup?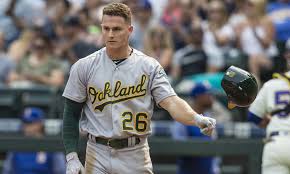 The Brewers are having another solid year but Oakland has to have the advantage Tuesday night at home where they are a very respectable 33-22 on the season. The A's also had Monday idle and they play much better after an off day, winning four straight in this spot. Oakland split a four-game series with Texas over the weekend, but did win the last two. The Athletics are in a crucial spot in the MLB betting free pick July 30th, trying to make up ground on the 8 game deficit in the West but more importantly trying to hold on to the #2 wild card spot in the AL.
Nobody in the A's lineup has ever faced Milwaukee's Houser. Oakland's starter is Chris Bassitt and he has only made an appearance vs. Lorenzo Cain and Mike Moustakas of the Brewers. Bassitt does give the Athletics a pitching edge in Tuesday's series opener as at least he has appeared as a starter regularly lately. The right-hander has allowed 10ER total in 2 of his last 4 starts – but just 2ER in the other two games over that span. 5 of Bassitt's last 6 starts have also come on the road and his ERA is a run lower (3.51) at home on the year.
Top Trends:
Brewers are 3-7 last 10 interleague games
Brewers are 2-8 last 10 interleague road games
Athletics are 8-2 last 10 home games
Athletics are 5-2 in Bassitt's last 7 starts
Brewers are 1-4 last 5 in Oakland
MLB Betting Free Pick July 30th
It's just hard to know what to expect from Milwaukee on Tuesday. They are not only 4 games under .500 on the road, but making a weird trip to the West Coast with an off day squeezed in there not to mention sending a 'mostly' reliever to the mound for a spot start. The A's have been solid at home as of late and they too had an off day, but where they can recharge – not relocate.
MLB Free Pick: Oakland A's -125