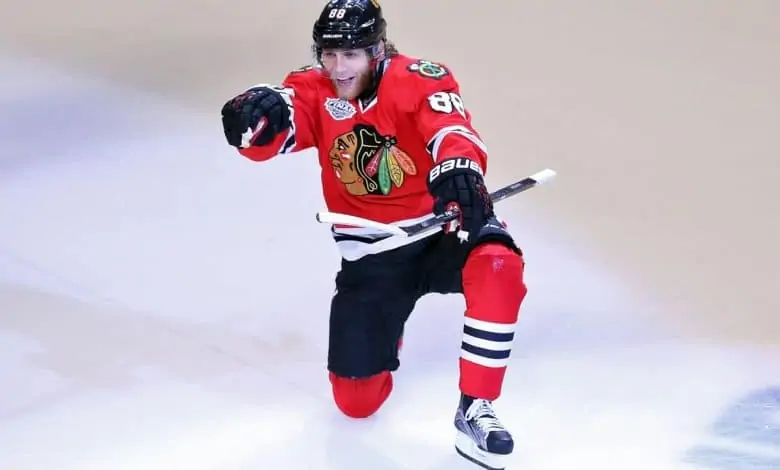 It's hard not to like Tampa Bay heading into the March 5th Lightning at Blackhawks matchup. The defending champs are up to their old antics, having climbed back into first in the Central and posting the second most points in the NHL with 33. The Lightning have won six straight as well.
Chicago isn't an easy out though. The Hawks have tallied points in 7 of their last 10 games and are 6-3-2 at the United Center this season. These teams met on Thursday night in a 3-2 Lightning win in OT. Does that mean they've burned up one of their biggest assets in goaltender Andrei Vasilevskiy though?
How Does Tampa Bay Approach Back to Back?
Chicago will have value if Tampa Bay sits Vasilevskiy on the back to back. The all-world goaltender stopped 35 of 37 Blackhawks shots on Thursday, but did have Tampa Bay down 2-0 in the 2nd period before Anthony Cirelli scored a short-handed goal and Steven Stamkos added the equalizer all within three minutes into the 3rd.
Back to Vasileskiy though, he leads the NHL with a 1.66 GAA average and is 2nd with a .942 save percentage. He posted three straight shutouts prior to the Hawks tallying a couple goals in the 2nd period on Thursday. He's also an iron man, starting 18 of Tampa Bay's 21 games this season.
Tampa Bay has played only two games on 0 days rest this season, and Vasilevskiy hasn't done the back to back. Curtis McElhinney got the nod on the second leg in a February 25th game against the Hurricanes, stopping 31 of 32 Carolina shots en route to a 3-1 Tampa Bay win. McElhinney started the first leg in a February 8th game against the Predators, stopping 23 of 24 shots. Tampa looks good in net regardless.
Chicago's Time to Get One
If Chicago is ever going to knock off the division leaders there's no better opportunity than in the March 5th Lightning at Blackhawks pick. Patrick Kane and company get the Lightning on the back to back, with Vasilevskiy likely out. McElhinney hasn't played in over a week and hasn't gotten a road start in almost a month. He was also lit up for 6 goals in one of his three starts this year on February 15th vs. the Panthers.
Of course Tampa Bay isn't the only team playing on 0 days rest on Friday night. Chicago got off to a 2-0 lead on Thursday but couldn't hang on, giving up three straight to the Lightning. That burns up the Hawks upstart young goaltender Kevin Lankinen, who is 9-3-2 on the year with a 2.57 GAA (18th) and .924 save percentage (8th).
Lankinen has had his share of struggles lately though, allowing 4 goals to Carolina and 5 to Columbus over his last four starts. Could Chicago be in a better spot with Malcolm Subban getting the nod? He's been mostly good with a stretch of 3 goals allowed in three starts recently, but allowed 5 on 32 shots to the lowly Red Wings the last time out on February 27th.
Free March 5th Lightning at Blackhawks Pick
This is a contest where nobody would blame a person for taking either side. Tampa Bay has won six straight, but Chicago has the value especially at home. It's a couple of backup goaltenders, and with defenses on a short rest so the assumption would be goals scored. That's why we go the opposite way.
Lightning 2 – Blackhawks 3
Free Pick: Under 6