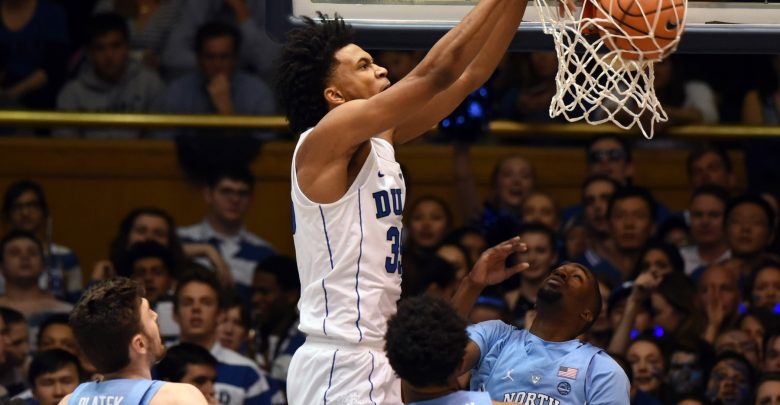 Fans got the matchup they were hoping for in the 3/9 ACC tournament free pick as Duke and North Carolina get to do it a third time in the ACC Tournament from Brooklyn. The teams have split the season series, both winning games on their home court. The Heels and Devils should be familiar with each other – and not just because their campuses are 10 miles apart. The teams met 5 days ago in the regular season finale. Both squads are firing on all cylinders after big wins last night, so who has the edge in Friday's game?
This will be the 22nd straight ACC Tournament where either North Carolina or Duke will play in the championship game.

The last time it didn't happen was in 1996, when Wake Forest beat Georgia Tech and Tim Duncan was named ACC Tournament MVP. pic.twitter.com/VZkcmnwpP5

— ESPN Stats & Info (@ESPNStatsInfo) March 9, 2018
Can UNC Rebound From the Regular Season Finale?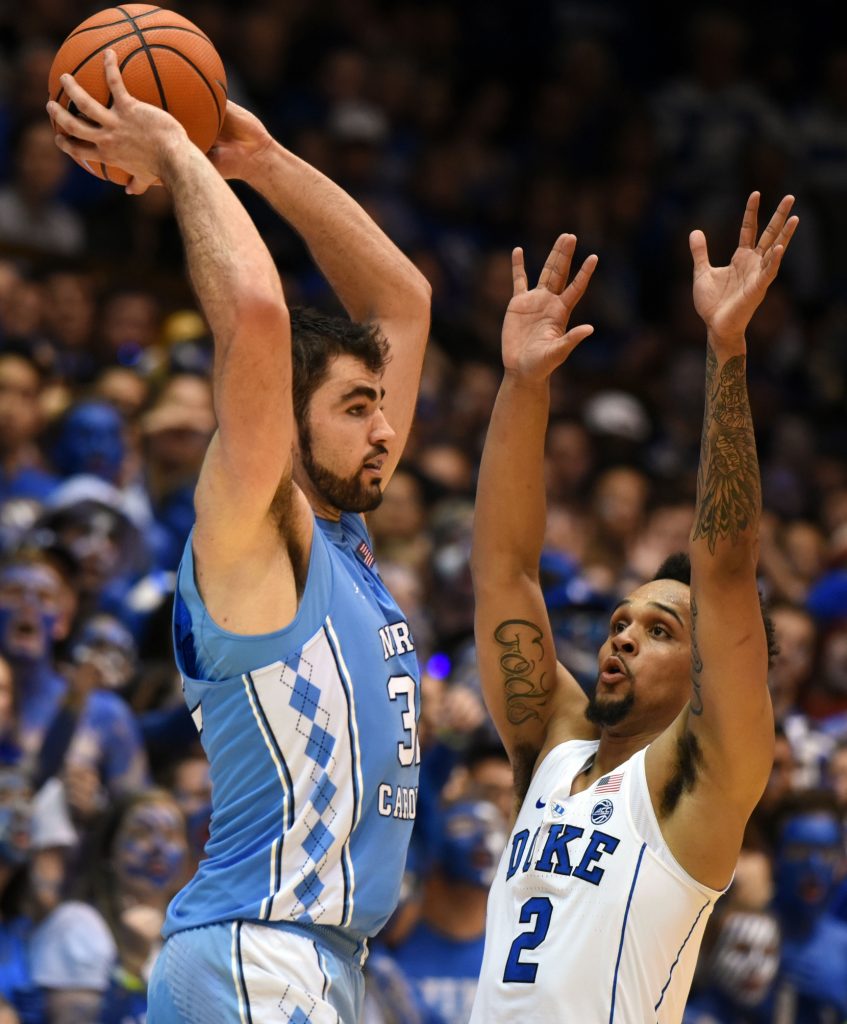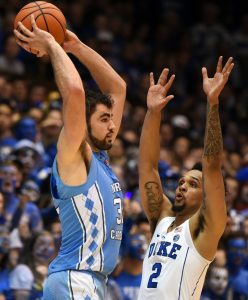 North Carolina had a (regular season) sweep in their grasps when they went up 10 at halftime at Cameroon Indoor last week. The Tar Heels couldn't hold that lead however and in fact were blown out by 20 points in the second half to fall to the Blue Devils 64-74 as +7.5 underdogs. Holding that first half lead has to be a bright spot heading into the 3/9 ACC tournament free pick however – especially considering that UNC notched an 82-78 win over Duke earlier in the season as -1.5 favorites.
These two rivals met in last year's ACC tournament with Duke getting an 93-83 win, their sixth straight win over UNC in the ACC tournament. The Tar Heels have reason to be optimistic though, mainly because of the play of Theo Pinson. The senior is averaging 20.5 points and 11 rebounds through the first two games of the ACC tournament. His emergence has made up for the relative absence of Luke Maye and Joel Berry II. Those two Tar Heels leaders have combined for just 17 ppg through the first two rounds of the tourney and they went just 5-29 against Miami last night.
Is Duke Becoming National Title Contenders?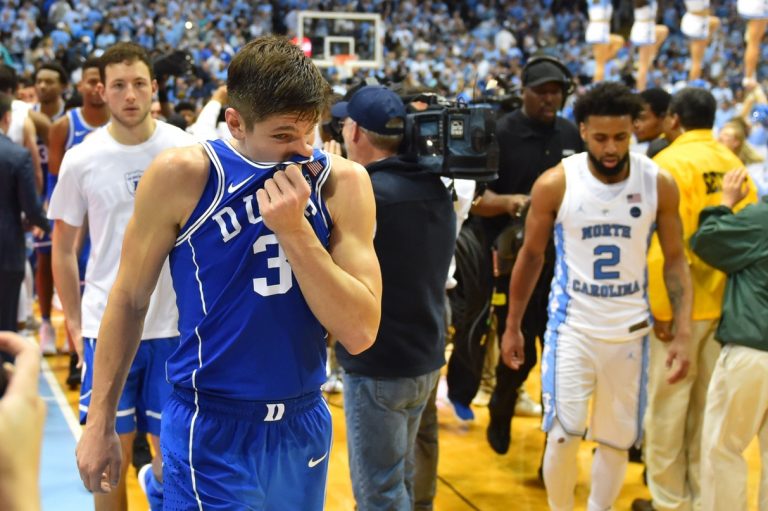 As it stands Kansas is on the fast track for the final #1 seed in the NCAA tournament but a Jayhawks loss combined with Duke winning the ACC tournament could put the Blue Devils in that spot. Duke is a team that nobody in the country wants to meet up with right now. The Blue Devils won 7 of 8 down the stretch and have one of the hottest inside-out combinations in the country right now between Marvin Bagley III and Grayson Allen. Bagley scored 33 points and grabbed 17 rebounds in the 88-70 dismantling of Notre Dame to open the tournament while Allen hit 5-6 from three on his way to 23 points.
Duke might be a bit banged up heading into the 3/9 ACC tournament as 6'10" forward Wendell Carter, Jr. has battled a foot injury most of the week. The combination of Carter and 6'11" Bagley were expected to be a huge advantage over UNC's front line of 6'6″ Pinson and 6'8″ Maye. Duke has a +15 rebound edge in the two games this season. And of course, Duke being Duke they can just bring in 6'11" Marques Bolden or 6'10" Javin DeLaurier if Carter is not at full strength tonight.
3/9 ACC Tournament Free Pick Betting
North Carolina is winning by an average of 18 points through their first two ACC tourney games which is why the line may seem a bit low at DUKE -4. The public is liking Duke but only marginally at 57%. People forget that UNC is the returning national champions – but that being said they are 1-3-1 ATS in the last five contests with Duke. Frankly the Tar Heels do not have an answer for Bagley and the size of Duke inside. This means the Tar Heels will have to rely on their outside shooting to get the W – something that is going to be hard to do with their third game in as many nights. Duke's depth prevails.
Free Pick: Duke Blue Devils -4