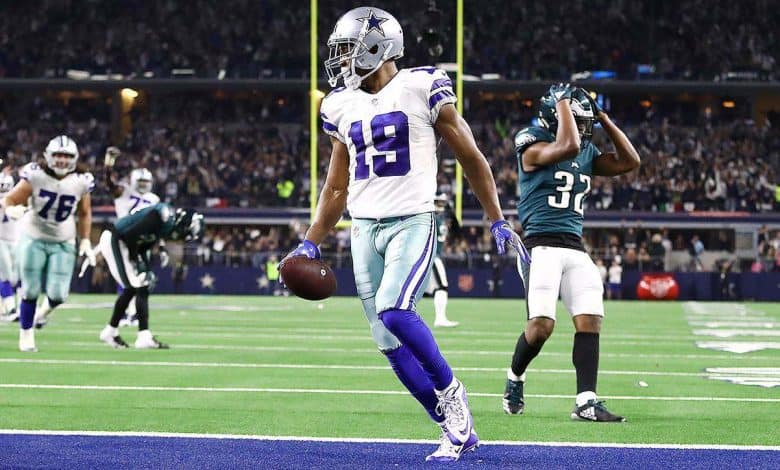 With the Carolina at Washington game kicking off at 4:05 ET, the Eagles at Cowboys pick should see a lot of players scoreboard watching. The NFC East is a log jam with 6-8 Washington currently ahead of the pack but 5-9 Dallas and even 4-9-1 Philadelphia are still mathematically alive for a division crown which would mean a postseason berth.
The teams met up earlier this season in a very ugly 23-9 Eagles win in a game that Dallas started Ben Dinucci, a rookie that had just 180 yards passing. Philadelphia will be in a similar spot when Jalen Hurts gets his 3rd NFL start, throwing for 3 scores last week against Arizona. The Cowboys like their chances a little better with Andy Dalton back under center and on a 2-game win streak, but are still +3 underdogs in week 16.
Eagles More Focused on Development
Philadelphia is still mathematically alive for the NFC East crown, but they'd need wins by Carolina and Baltimore on Sunday combined with a win over Dallas. The Cowboys would have to then rally next week and beat the Giants while the Eagles topple Washington in the finale.
That's not an impossible scenario for Philadelphia heading into the Eagles at Cowboys pick, but Philly's main focus is on getting healthy and see what they have for players for next year. The Eagles are currently slated for the #7 pick in next year's draft, and a couple of losses to wind down 2020 wouldn't be the worst thing for that situation.
Jalen Hurts is one of those players with a lot of eyes on him the last two games. The rookie has taken over for the turnover prone Carson Wentz and led an upset over the Saints and a one score loss to the Cardinals the last two weeks. Hurts is facing a Dallas defense that gave up 150+ yards on the ground to the 49ers last week and 308 through the air. The dual threat Hurts could also have a big day on the ground, similar to Lamar Jackson's 94 yards and a rushing TD vs. Dallas in week 13.
Dallas Playoff Hopes Unlikely as Well
The Cowboys have put them behind the NFC East 8-ball with two losses to 1st place Washington this season, but anything can happen in that bizarre division.  Dallas is eliminated with a WFT loss, but they might be pulling Joe Theismann out of the stands with the QB situation that is going on in D.C., so the Cowboys would be wise to play hard Sunday.
Dallas has kept fighting, winning the last two including an impressive 41-33 victory over San Francisco last week. Dallas also went on the road to get a 30-7 victory over Cincinnati in week 14 to averaged 35.5 ppg the last two. The Cowboys got a nice balanced run game from Ezekiel Elliott (48) and Tony Pollard (39) to lead the win over Cincinnati, while Andy Dalton has 4 TD to 0 INT passing the last two.
The Dallas defense has been much maligned this season, but it was an early 78-yard fumble recovery TD that turned the tide early vs. Cincinnati and four forced turnovers last week that were the deciding factors against the 49ers. Can Mike Nolan draw something up to give Hurts his obligatory rookie screw up game here?
Free Eagles at Cowboys Pick
This line has moved from a PK to the Eagles -3 on the road, where they are 1-6 on the year. Dallas' defense has stepped up (at times) the last couple weeks, and will be the deciding factor on Sunday. The experienced Dalton keeps the Cowboys postseason hopes alive at least temporarily.
Cowboys 27 – Eagles 21
Free Pick: Cowboys +3