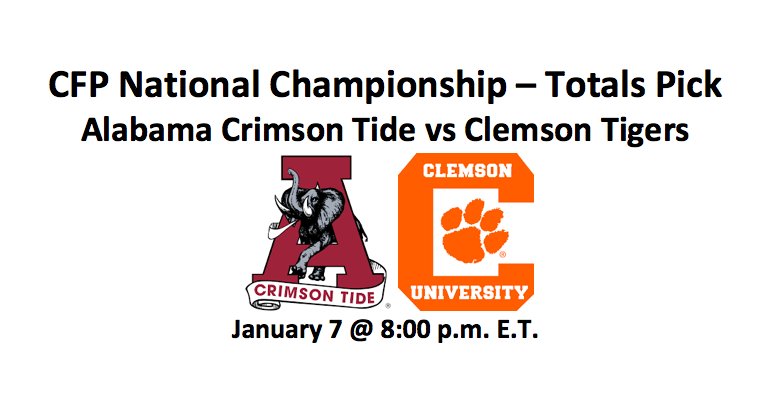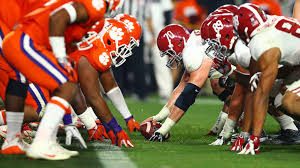 The #1 Alabama Crimson Tide (14-0) play the #2 Clemson Tigers (14-0) in the 2019 National Championship game tonight, Jan. 7. Kickoff will be at 8 pm ET with the game being played at Levi's Stadium, Santa Clara, CA. These two teams both offer extremely productive offenses and very tough and tight defenses. Our Alabama vs Clemson totals pick odds come in with an over/under of 57.5. Although, as noted the defenses of each team are very proficient, both clubs are adroit at scoring. Here's how we see the scoring going.
Recent Clemson and Alabama Matchups and Totals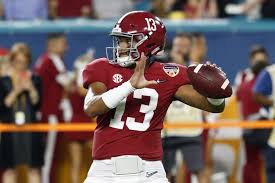 In the three CFP meetings between these two teams, two of those games have resulted in both teams scoring a lot of points. In their first CFP National Championship meeting, which was on Jan. 11, 2016, Alabama beat Clemson in a game where the total came to 85. The final was Alabama 45 and Clemson 40. Then on Jan. 9, 2017, when the two teams met for the championship, Clemson took down the favored Tide by a score of 35-31. The total for that game was 66. Last year, on Jan. 1, 2018, it was Clemson and Alabama in the Sugar Bowl CFP Semifinal. Alabama easily beat the Tigers 24-6. Our Alabama vs Clemson totals pick notes that was their lowest total. Also, that was the semifinal contest. The title games, in the past, have both generated a lot of scoring.
Will Defenses Hold Up?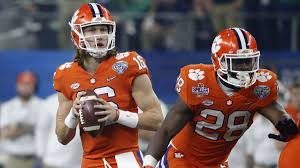 The Clemson Tigers are keeping opponents to 13.7 PPG. The Crimson Tide of Alabama has held teams to 14.8 PPG. That would indicate an under when considering Alabama vs Clemson totals. Some teams have kept the Tide, which is averaging 47.7 PPG, to under 30 points. The Tigers could do that. By the way, Clemson is averaging 44.5 PPG. Might they be stifled by the Alabama D?
In the past, defenses have not held up when facing such diverse offenses. The Crimson Tide offers a massive variety of plays that can challenge the best defenses. Clemson will come to this game with a well-prepared offense ready to take on the Tide's defense.
We expect the first-half of this game to be fairly low-scoring. But we do see the second-half, as defenses get worn down a bit, to open up when it comes to scoring. This indicates a good chance of this game going over.
Too Many Offensive Weapons
The Alabama offense is exceptionally deep. Also, QB Tua Tagovailoa is an amazing playmaker. He commands a pass attack that can eventually penetrate any secondary. The diverse rush attack of Alabama, which includes three solid runners, will be tough to stop. This Alabama offense has too many options to be kept at bay.
Clemson will rely on its rush attack. Sophomore Travis Etienne, who this year ran for close to 1,500 yards and scored 21 TDs, is a ground-gaining machine. At the same time, Clemson's freshman QB Trevor Lawrence has proven to be reliable. He's thrown 24 TD passes and just four picks. Offense should come through in this game.
Our Alabama vs Clemson Totals Pick
An over/under of 57.5 seems low for these two teams. We do think that the Tide will score a good 40 points and the Tigers should certainly be good for a minimum of 20 points. Our Alabama vs Clemson totals pick does like the over. Take the over. Also, don't forget our spread pick for this CFP Championship game.
Summary Alabama vs Clemson Totals Pick: Over 57.5