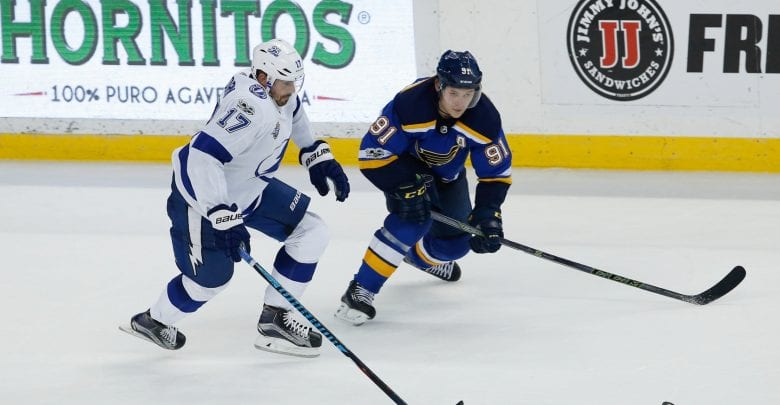 The 12/12 free NHL pick pick is a good one as Eastern Conference leaders Tampa Bay goes on the road to St. Louis to visit the Western Conference leading Blues. The teams have combined to win their last eight games total and Tampa Bay has a slight advantage of having two nights off before Tuesday. Oddsmakers are weighing that rest heavily as they've made the Lightning -125 favorites on the road. The public is split about 55/45 on the favorites so which is the right play in this proverbial coin flip game?
Tampa Bay on a Scoring Bonanza Lately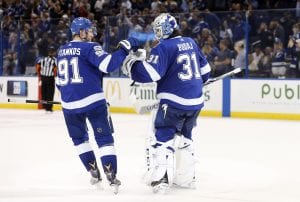 The Lightning have won four in a row and they've scored 20 goals during that streak. This winning run has propelled Tampa Bay into first place in the Atlantic. The winning streak comes at the right time too, as the Lightning had lost four of six games prior. Something to note is that all four wins have come on Tampa's home ice. They lost three of four on the road before that but boast a very impressive 8-4 away record on the season.
The Lightning offense has been impressive – 1st in goals and the #1 power play unit in the league. They're pretty solid on the defensive end for the 12/12 free NHL pick too though, especially Andrei Vasilevskiy in net. Vasilevskiy leads the NHL in wins with 19, is third in save percentage at .930, and is 5th in goals against average (2.24). The Tampa Bay defense as a whole is pretty solid ranking 5th in the NHL in goals against, 8th in the penalty kill, and 13th in shots versus.
The Tampa Bay Lightning lead the NHL in goals with 110 and boast the league's two leaders in points (Stamkos 12-30-42, Kucherov 20-21-41). They play the Blues tonight before the #Coyotes host them on Thursday. #Yotes

— Matt J. Layman (@mattjlayman) December 12, 2017
St. Louis is No Slouch Either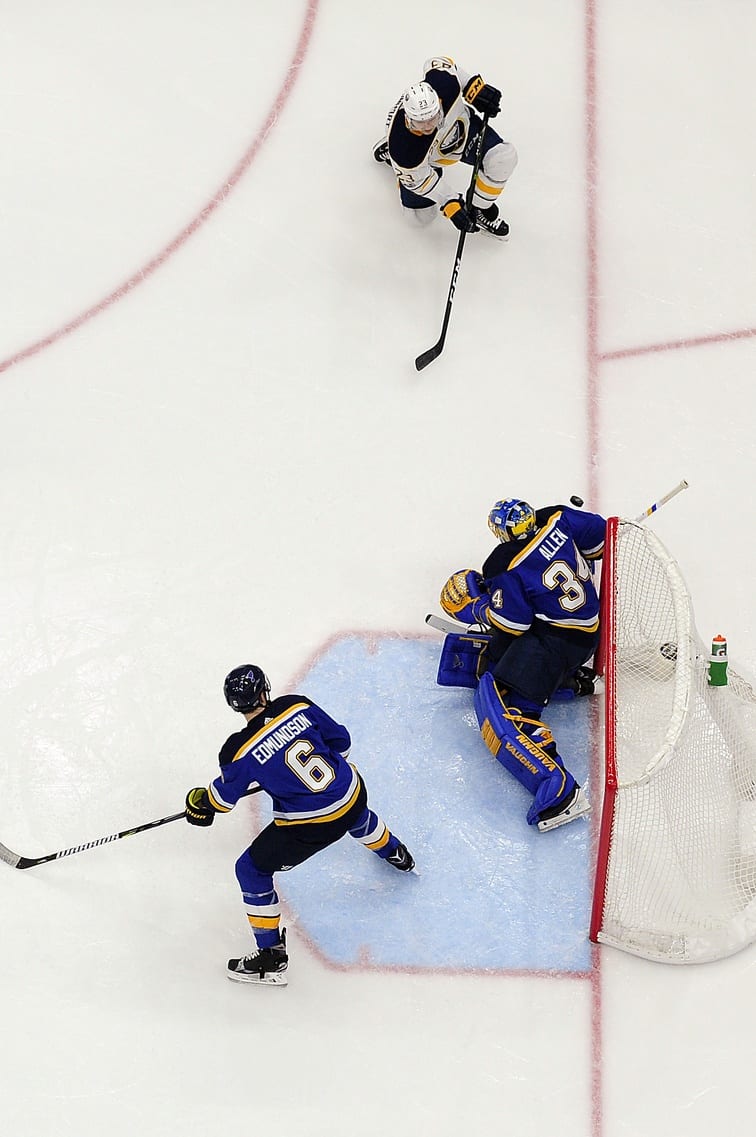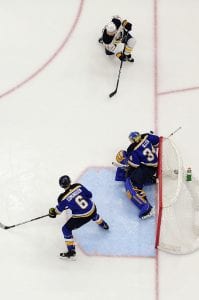 Tampa Bay would be a good bet for the 12/12 free NHL pick with the way that they've been playing – except St. Louis is just as hot. The Blues have won four in a row themselves, limiting opponents to three total goals in the past three games. St. Louis has scored 16 goals over that four game winning streak and pride themselves on a pretty good two way unit of their own. The Blues are #6 in goals scored and #7 in shots on goal as well as 4th in goals against and 3rd in shots given up.
While Vasilevskiy has been standing on his head in net for Tampa Bay, Jake Allen has been nearly just as solid for the Blues. Allen is third in the NHL in wins with 17. Both goaltenders have won seven of their last 10 contests so we should be in for a good one on Tuesday night.
Too many injuries on the Blues to make it an even match tonight.

— Roman's Empire (@GHuffstetler) December 12, 2017
12/12 Free NHL Pick – Betting
The Blues actually opened as -106 favorites for the 12/12 free NHL pick but the line has moved to Tampa Bay being listed at -125. Both teams are hot:
Tampa Bay is 10-1 their last 11 vs Central
Tampa Bay is 18-5 their last 23 vs Western Conference
Tampa Bay is 15-6 their last 21 road games
St. Louis is 7-3 their last 10 on one days rest
St. Louis is 13-5 their last 18 home games
That being said there's good value in the home team tonight, especially as ML 'dogs. The Blues are 11-5 at home this year and the Lightning have dropped five straight in St. Louis. The Lightning are 2-6 in the last 8 meetings overall and the home team in this matchup has won four of the past five meetings.
In this proverbial toss-up game – take the side of the coin that's going to pay you more.
Pick: St. Louis Blues +105