Free Expert Sports Picks
NFL Picks
2019 NFL Week 2 Buccaneers at Panthers Free Pick Total : Thursday September 12th
The Number Seems Sky High at 48.5 for Division Matchup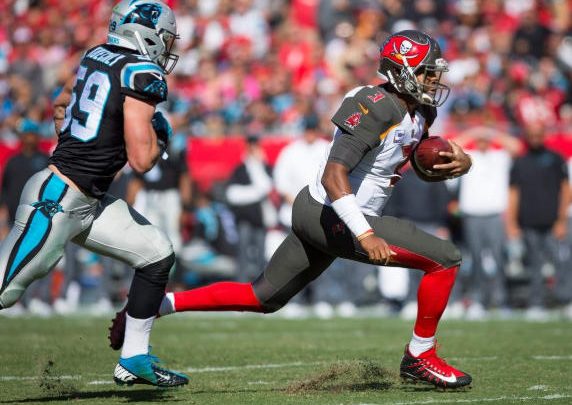 Oddsmakers have set the O/U for the 2019 NFL week 2 Buccaneers at Panthers free pick at a number that seems pretty high at 48.5. Both teams dropped their season openers. Tampa Bay looked especially bad on offense,mainly due to turnovers. Carolina has long been known for their defense, but actually hung toe to toe with the Rams on offense last week. The Panthers are 7 point favorites and home teams were solid on TNF last season. Does Bruce Arian's team contribute anything to the 'over' in this one?
Bucs Turnovers Lead to Short Field for Carolina?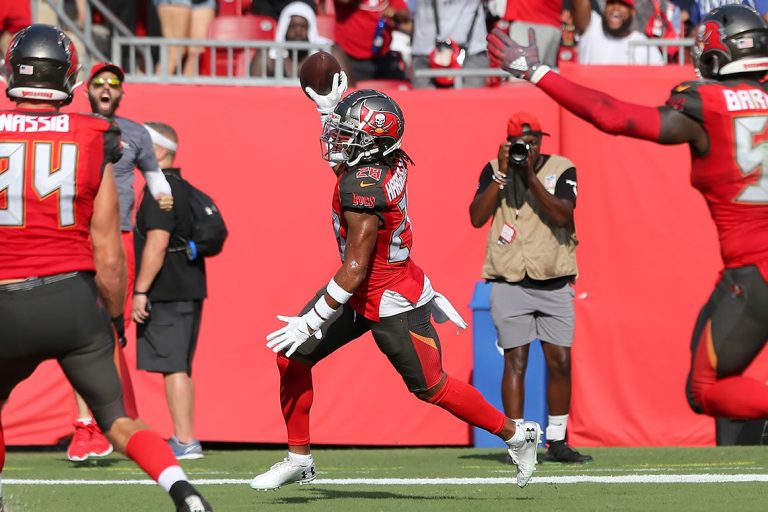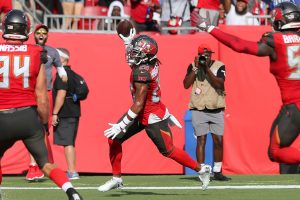 The biggest takeaway from Tampa Bay's week one loss to San Francisco is giveaways. Jameis Winston will get a lot of the blame in that regards as his stats vs. the 49ers were 20/36 with a TD and 3 interceptions. The Bucs also fumbled 3 times, losing one of those. The sloppy play could be blamed on it being the first game, but how fast do you fix those issues on a short week.
Tampa Bay had one of their scores in the 17-31 loss to San Francisco come on a Vernon Hargreaves III 15-yd interception return. TB threw for only 174 yards but on the brighter side they did run 26 times for 121. Judging the 2019 Buccaneers at Panthers week 2 free pick from past results had Tampa Bay losing 28-42 at Carolina a year ago. That was the only time in the last 6 head-to-head meetings that a game has gone 'over' though.
The Tampa Bay defense was scorched last year in Carolina, mostly on the ground as the Panthers ran for 179 yards on 32 carries. The Bucs defense actually played good in week one of 2019, holding San Francisco to 158 yards passing and 98 yards rushing. When your own QB throws 2 TD – to the wrong team – it's hard to stay in a game though.
Panthers Licking Their Chops to Get to Winston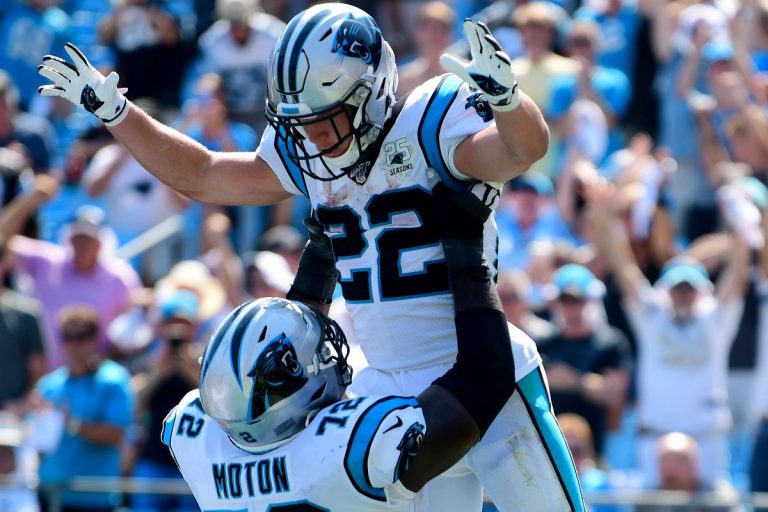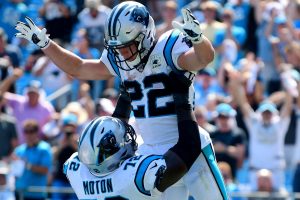 In week one Winston had two passes that were returned for TD, a 31 yarder from San Francisco's Richard Sherman and a 25-yard runback from Ahkello Witherspoon. Winston didn't play in the first meeting between Tampa Bay and Carolina a season ago, but did suit up at home on December 2nd and helped orchestrate a 24-17 Bucs win. Ron Rivera's team is ready for redemption from that tilt in the 2019 Buccaneers at Panthers free pick.
The Panthers knew they were going to be in a dogfight in their '19 season opener as they met up with the NFC Super Bowl representative LA Rams. The Panthers fell 27-30 but did have some bright spots. Cam Newton looked good going 25/38 for 239 while Christian McCaffrey exploded for 128 yards and 2TD on just 19 carries. The Bucs defense is actually ranked 6th in total yards after week one but the Panthers had good success vs. TB a season ago (although Tampa is in a different system now).
The Panthers defense played good enough to win in their week one matchup. Carolina held Jared Goff to 23/39 for 186 but did allow 166 on the ground to Todd Gurley and Co. The short week does help Carolina's defense, especially as it looks like Tampa Bay is still adjusting to the Bruce Arians system.
NFL 2019 Buccaneers at Panthers Week 2 Free Pick Total
This number just looks insanely high for two offenses working on short weeks in just their second game of the year. The Tampa Bay defense looked much better than they'll get credit for considering 2 of the TD San Francisco scored in week two were off interception returns. Carolina was great vs. Goff and the pass last week, and Winston looks like he is lost in the new Bucs offense. Expect a very dumbed down playbook on Thursday which isn't going to produce a ton of points. Carolina will be happy with heavy doses of McCaffrey as well.
Pick: Under 48.5