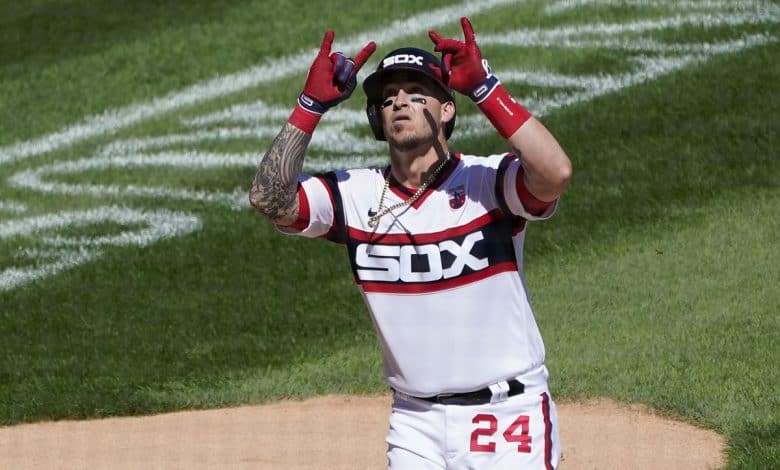 Bettors are begging  you to take the visitors heading into the July 3rd White Sox at Tigers pick. Chicago comes in on a 5-game win streak that includes an 8-2 drubbing of Detroit in the series opener yet are still priced at a very reasonable -135. Chicago won as -143 favorites on Friday.
Detroit (+115) meanwhile has flip-flopped wins and losses over their last 8 games which would put them in a good spot here. Chicago beats up on bad teams though, going 44-14 in their last 58 vs. squads with a losing record. The Sox are also 38-13 in their last 51 as a favorite so shouldn't their number be a bit higher in this one?
Public to Load Up on Chicago?
The early markets showed about 66% of public bettors liking Chicago, a number that seems low actually. There's a lot to like about the Sox right now, as they're starting to run away with the AL Central with a 6 game lead over Cleveland.
Although Friday's 8-2 win was helped by a 5-run 9th inning, that's still the 5th straight game that Chicago has posted 7+ runs. That includes a 13-3 win over the Twins on Wednesday in which the Sox belted out 6 HRs. Every move Tony La Russa and Sox management is making right now is working, including the call-up of Jake Burger for the series opener and him responding with a 2-4 night in his MLB debut. Gavin Sheets has 2 HRs and 8 RBI in his first four MLB tilts as well.
Chicago also seems like they should be priced higher in the July 3rd White Sox at Tigers matchup with Dallas Keuchel (6-2, 3.96 ERA) on the mound. He did give up 2 HRs last outing, but those were the only two runs allowed vs. the Mariners. The lefty had a 2.70 ERA in June, and allowed 1 ER over 6.0 IP vs. Detroit on June 4th.
Can Detroit Snag One?
Betting the Tigers is a nice fade on what seems like a much too low Chicago price tag, but at the same time Detroit is now just 2-9 in 11 games vs. the Sox this season.
Detroit couldn't get anything going vs. Keuchel last month, but on a positive note they are 5-2 in their last 7 vs. LH starters. The Tigers have a decent team BA vs. the Sox starter, going 25-89 (.281). Jonathan Schoop was 2-4 in Friday's loss, and is 6-16 (.375) with 2 HR in his career vs. Keuchel. Miguel Cabrera left 6 runners on base in game one, but had belted HRs in two straight games prior.
One big thing to like about the Tigers on Saturday is Tarik Skubal (4-7, 4.06 ERA) being on the mound. The lefty is dealing lately, coming off 7.0 IP of 1-hit ball last time out vs. Houston. He struck out 11 Sox batters in 5.0 IP in a Detroit win in Chicago on June 5th, but then came back home the next start and gave up 3 ER over 6.0 IP in a 5-4 CWS victory.
Free July 3rd White Sox at Tigers Pick
If this one is a trap, Chicago is at least well priced. The line is saying to take Detroit though.
Tigers 5 – White Sox 4
Free Pick: Detroit +115