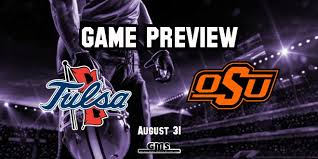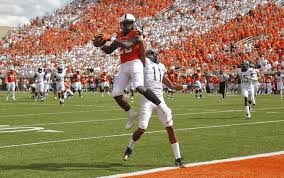 Our 2017 Tulsa plays Oklahoma State free pick has the Cowboys at -17.5 and the over/under at 69.5. The Tulsa Golden Hurricane, who are in the American Athletic Conference West, come to this game with a new quarterback and an overall retooled offense. The Big 12 Oklahoma State Cowboys are favored to be playing in the conference championship game at the end of the season. Here's how we see this game, which will kickoff tonight at 7:30 p.m. E.T., going.
Tulsa Offense vs. Cowboys Defense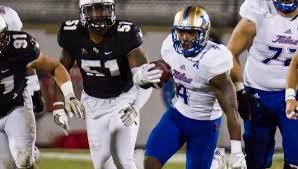 Behind their running game, which was ranked eighth nationally last year, Tulsa put an average of just over 42 PPG on the scoreboard. This season, they see star RB DeAngelo Brewer, who gained 1,400-plus yards and scored seven rushing TDs last season, replace James Flanders as the Golden Hurricanes primary rusher. On the receiving end, sophomore Keenen Johnson and junior Justin Hobbs will be asked to step up and make up for two starters who last season had over 2,000 receiving yards and scored 23 TDs. Whoever plays quarterback will have to replace the effective Dane Evans. Sophomore Chad President is expected to do so. The highly touted recruit gained some game experience in 2016, but was knocked out of the season early with a leg injury. The Tulsa O-line is very good.
The good news for Tulsa is that the Cowboys have had to replace a lot of their defense, including their two top tacklers, as only five starters return. Oklahoma State's secondary is suspect, but how much that will play in this game remains to be seen, as Tulsa is expected to primarily utilize the ground attack. For the Cowboys to succeed, senior MLB Chad Whitener, who had 71 tackles and was tops last season in TFL with 6.5, will need to be a major force in this game. Last year, this team allowed 26.5 PPG. A team like Tulsa could give them problems.
Oklahoma State Offense vs. Golden Hurricane D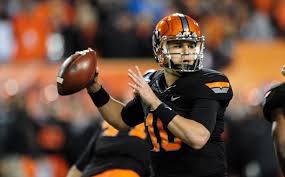 The Oklahoma State offense is stacked with quality players. However, the one weak link is the frontline. This game will be a test for them. Senior QB Mason Randolph is accurate and dependable. Last year, along with completing over 63% of his passes, he threw for 28 TDs and ran for six more. He tossed just four picks. His two top receivers are back. Last year, James Washington and Jalen McClesky each had 70-plus catches with Washington leading the way as he scored 10 times and averaged over 19 YPC. In addition to the pass attack, sophomore running back Justice Hill, who averaged 5.5 YPA and gained over 1,000 yards in his freshman season, is back.
Can Tulsa stop Oklahoma State? Last season, they allowed opponents 29.8 PPG and were vulnerable to both the pass and rush. The Golden Hurricane defensive line and linebacking units are both weak. However, they have a good secondary. Senior free safety Jordan Mitchell and senior corner Kerwin Thomas, each of whom had none PBU in 2016, will try to control the passing lanes. If senior WLB Craig Suits, the returning top tackler, can put in a good game Tulsa may slow down the Cowboys enough to keep the game competitive.
2017 Tulsa Plays Oklahoma State Free Pick
Our 2017 Tulsa plays Oklahoma State free pick likes the Cowboy offense in this one. We think they'll score over thirty points. Tulsa's QB situation makes their offense vulnerable, and Oklahoma State looks ready to control the game and secure a solid home win.
2017 Tulsa Plays Oklahoma State Free Pick: Oklahoma State at -17.5