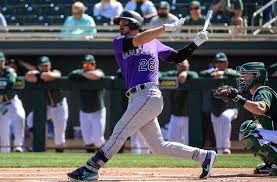 The public is on Arizona in the June 20th MLB free betting pick (83%) despite a huge -175 ML and the fact that Colorado has won the first two in this series. The Rockies go for the sweep Thursday and would do so with a very nice +155 payday. The pitching matchup favors the home team Diamondbacks – on paper at least.
Can Rockies Score the Sweep?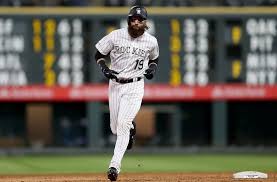 It's getaway day for Colorado as they continue their road swing by heading to take on the Dodgers this weekend. The Rockies have continued their impressive offensive run – and away from Coors Field – by scoring an 8-1 and a 6-4 victory over the Diamondbacks so far this series. This has followed a 4-game series in Denver vs. the Padres in which Colorado plated an amazing 48 runs. Charlie Blackmon has 19 hits in his last 6 games while Nolan Arenado and Daniel Murphy have both hit HR's in the Arizona series. Both Arenado (.378, 3HR) and Blackmon (.462, 4HR) have had success against Thursday's Diamondbacks starter Robbie Ray.
The big question for Colorado ahead of the June 20th MLB free betting pick is what they can expect from starter Jeff Hoffman. The right-hander was (is?) on the verge of losing his spot in the rotation but he was much better the last time out holding the Padres to just 3 hits and 1ER over 5 IP at Coors Field last Friday. The Rockies bullpen gave up 6 runs in the 9th in that game and then allowed 4 in the final frame in a loss to San Diego on Sunday which is a worry for the wrapup vs. Arizona. Wade Davis has an unfathomable 5.40 ERA on the season and allowed a PH homerun to Kevin Cron on Wednesday (Davis was also added to the IL Thursday morning). Back to starter Hoffman though, his ERA is 9.28 in two road starts and he has allowed 6ER in 4.2 IP in his only day start this season (11.57 ERA).
Can Ray Shut Down Colorado's Bats?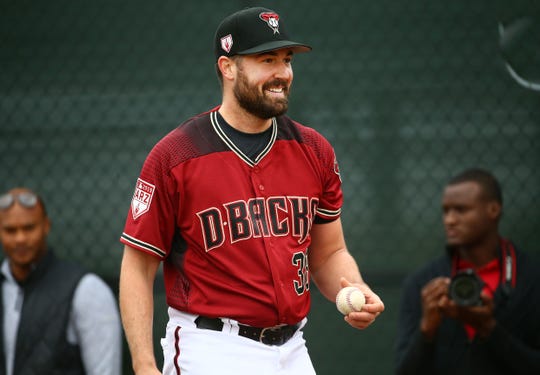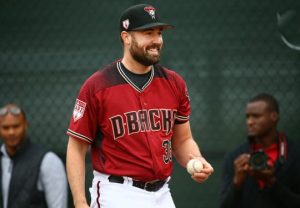 Arizona is a -175 favorite in the June 20th MLB free betting pick due mostly to the fact that Robbie Ray is on the bump. The southpaw hasn't been as sure-handed lately though allowing 5ER in 6.0 IP last time out vs. the Nationals. He also allowed 4ER in 4.2 IP in his last start of May to these Rockies but held Colorado to 1ER in 5.2 IP on May 3rd. Both of those starts were also in the hitter-friendly Denver atmosphere. Ray is 2-1 with a 3.46 ERA in 5 starts at Chase Field this season.
What can Arizona's bats bring to the table on Thursday? Hoffman is definitely hittable for Colorado – especially on the road. The Rockies are also battling some bullpen issues right now which favors the D'Backs. Arizona plated 3 ER vs. Hoffman in 5.0 IP on May 29th. Kevin Cron has gone 2-3 and Adam Jones has a HR vs. the Rockies starter as Arizona has gone 9-26 (.346) vs. Hoffman.
Trends:
Rockies are 16-7 last 23 overall
Rockies are 0-4 in Hoffman's last 4 road starts 
Diamondbacks are 1-4 last 5 overall
Diamondbacks are 4-9 in Ray's last 13 home starts
Rockies are 17-4 in last 21 H2H meetings 
June 20th MLB Free Betting Pick
The line being so high in favor of Arizona means the Diamondbacks probably get this one. The Rockies have just been so good vs. the D'Backs in recent history though and Colorado has great value at +155. Hoffman has been bad on the road – but Colorado has also hit Ray pretty efficiently. All of this adds up to a high scoring game being the best bet for the value.
MLB Free Pick: Colorado Rockies / Arizona Diamondbacks *Over* 8.5