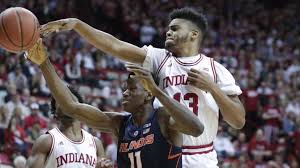 Illinois (4-9) is hoping that a flip of the calendar year and getting into the heart of conference play is good for what ails them. Turning things around won't be easy for Illinois in the January 3rd Big Ten CBB free pick as they travel to 1st place Indiana. The 11-2 Hoosiers have gone 9-0 at home this season and are listed as -11.5 favorites heading into Thursday's game in Bloomington.
Illini Need to Avoid a Free Fall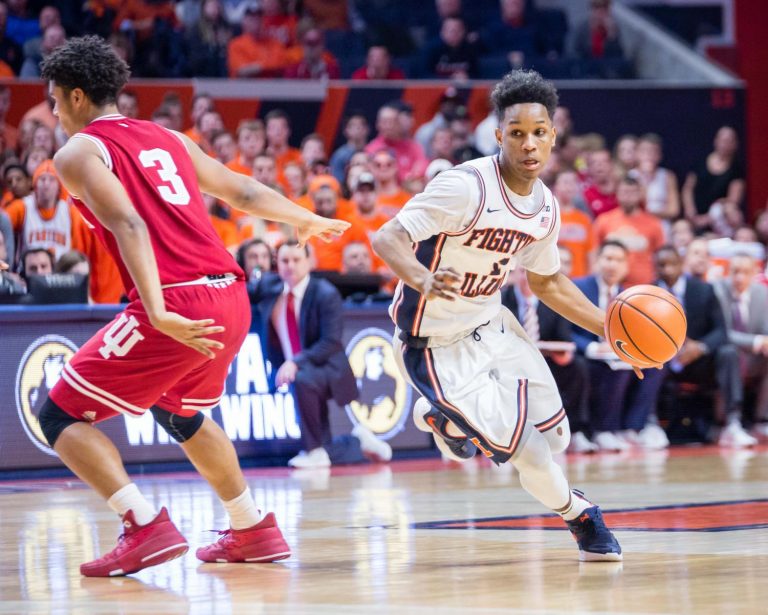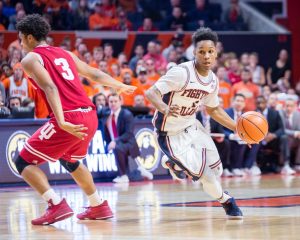 Things started off bad in 2018 for Illinois as they began the season 1-4 despite being favored or a PK in each game. Believe it or not things have seemingly gotten worse. The Fighting Illini dropped their first two conference games by a combined 25 points to Nebraska and Ohio State and collapsed late in the Braggin' Rights game vs. rival Missouri in a 63-79 defeat. 2018 ended with a thud for Brad Underwood's team as they dropped a 71-73 OT game to Florida Atlantic as -14 point favorites.
Any positives that Illinois can build on ahead of the January 3rd Big Ten CBB free pick? Well, the Hoosiers could very much be in 'look ahead' mode as they travel to #2 Michigan on Sunday. Indiana is also the worst TO team in the Big Ten (14.54) and will be missing their main ball handler Rob Phinisee for the 2nd straight game as he recovers from a concussion. The Hoosiers also haven't played since 12/22 and should be rusty coming out of the gates. That's one of the main reasons (of many) that Illinois played so badly in their first game in a week on 12/29 vs. FAU. At the very least, there's justification for the Illini to at least cover the +11.5.
This is a pretty big game tonight. We have the talent to pull off a victory. Can we do it, though? I think we can…https://t.co/daPF9y9ZDg #Illini #Illinois #Basketball #B1G

— Writing Illini (@WritingIlliniFS) January 3, 2019
Indiana Has a Bullseye On Their Backs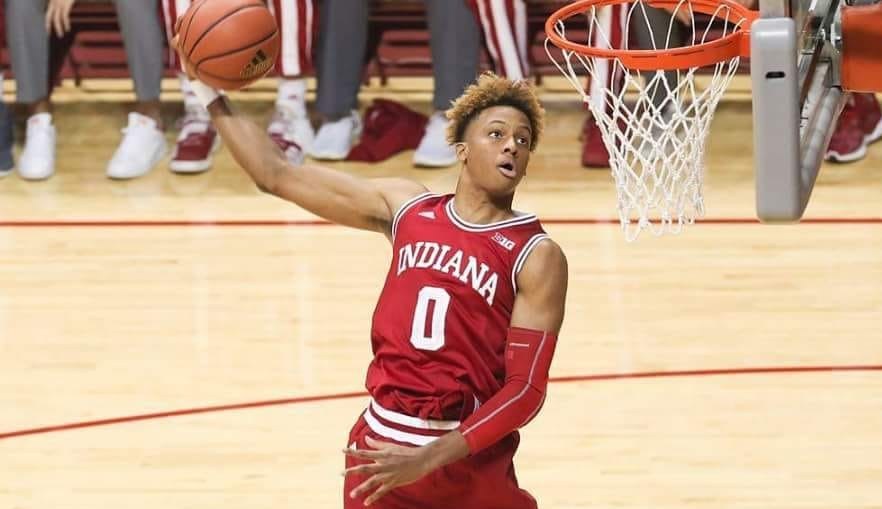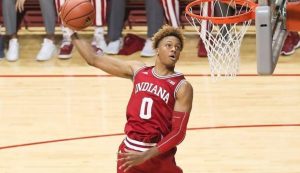 Forget the striped warmup pants, the Hoosiers have a big target on their backs as Illinois looks for their 1st signature win of the season. The Illini were probably guilty of looking ahead to this game as they dropped a 2 point contest to Florida Atlantic last time out. At the very least what that game did was allow Illinois to get a game under their belt coming off the Christmas break. That break may have done the opposite to Indiana, derailing their momentum on the heels of a 6 game winning streak.
The Hoosiers are definitely a big favorite to win tonight but they haven't looked dominant in conference play so far. Indiana has two conference wins over Northwestern and Penn State that have come by a combined 4 points. What the Hoosiers do have is the nation's #2 ranked offense in field goal percentage (52.9) and a very talented roster led by Juwan Morgan and Romeo Langford. Illinois is last in the Big Ten in scoring defense and opposing field goal percentage. Don't completely discount the Illini however as sophomore Trent Frazier and 5-star freshman Ayo Dosunmo are two of the conferences most talented young stars.
January 3rd Big Ten CBB Free Pick Betting
A dozen points is a ton when you consider all the factors working against Indiana tonight. They've had a long layoff of 11 days, head to arguably their biggest game of the season next, and are missing their main ball handler while already struggling with turnovers. Illinois has entered the 'nothing to lose' realm and will be playing loose and free – especially after their devastating defeat last time out. The Illini might not win, but they'll make the Hoosiers sweat.
Big Ten CBB Free Pick: Illinois +11.5