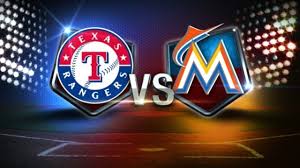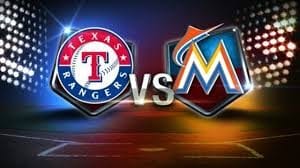 The Miami Marlins (45-52 Overall, 23-26 Away) play the Texas Rangers (48-51 Overall, 25-21 Home) in the second game of their three-game series. The Marlins won last night's game 4-0. Miami is 4-6 for their past 10 games and have a run differential of -33. In the NL East, they are in fourth place and 14 games out of first. Texas is also 4-6 for its past 10 games and in the AL West they are 18 games out of first and in fourth place. The Rangers have a differential of +7 runs. In our Marlins play Rangers 2017 MLB free pick, the Marlins are at +140 and the Rangers are listed at -144. The game starts at 8:05 p.m. E.T.
Pitching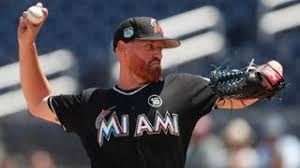 Miami's Dan Straily (7-5, 3.49), a 28-year-old righty, gets the start in this one. Straily will make his 21st start of the 2017 season. This is the third time this season that he goes against the Rangers. Thus far Straily is 1-1 with a 3.00 E.R.A. In facing Texas, he's allowed four runs over a dozen innings while striking out eight and walking four.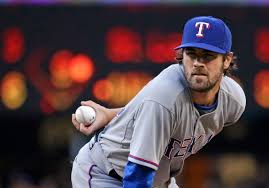 Lefty Cole Hamels (4-1, 3.78 ERA), who is one of the Ranger aces, gets the start. Hamels suffered his first loss in 10 starts on Thursday when he faced the Orioles. Hamels, who is 33, pitched 5 1/3 innings, giving up seven runs on nine hits. Of those nine hits, three were homers. Still, this month for the Rangers, Hamels has been the team's most effective starting pitcher. He had pitched 24 straight scoreless innings until he got to the fourth versus Baltimore. Thus far this month, he's 2-1 with an E.R.A. of 2.96. Over the course of his career, the starter has not had an easy time with the Marlins. In 37 starts versus Miami, he's 9-15 with a 3.39 E.R.A. Since 2013, he's gone 1-5.
Hitting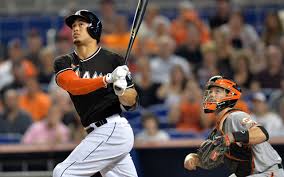 Last night Marlins slugger Giancarlo Stanton, who shares the MLB lead in homeruns with 32, smacked two round trippers. Stanton has hit 11 homers in July and has a total of 68 R.B.I. Marcell Ozuna is hitting .315 with 72 R.B.I. and 23 homers. Christian Yelich has a .279 BA and 47 R.B.I. The Marlins are hitting .266 as a team and have launched 115 homers and knocked 156 doubles. Bad news for Miami concerns Justin Bour (.289 BA, 63 R.B.I., 21 HR) going on the DL.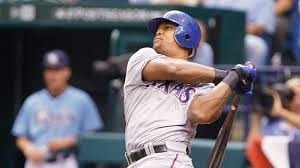 For Texas, Adrian Beltre (.330 BA, 31 R.B.I., 8 HR) is closing in on his 3,000th hit. In last night's game, he went four-of-four. He now has seven hits to go in his quest to hit the 3,000 mark. Nomar Mazara has knocked in 57 runs while launching 12 four-baggers. He's hitting just .237. Elvis Andrus has 53 R.B.I, 13 homeruns and is hitting .287. Joey Gallo leads the team with 23 homers. The Rangers are hitting just .236 as a team, but they have hit 149 homers and 144 doubles. The team has eight players who have double digits in homeruns and doubles.
Marlins Play Rangers 2017 MLB Free Pick
For the Marlins, Straily has pitched well this season and he's been able to handle the Rangers. Hamels is coming off a very bad start and has struggled against Miami. In our Marlins play Rangers 2017 MLB free pick, we are going with Miami at +140.
Marlins Play Rangers 2017 MLB Free Pick: Miami Marlins at +140