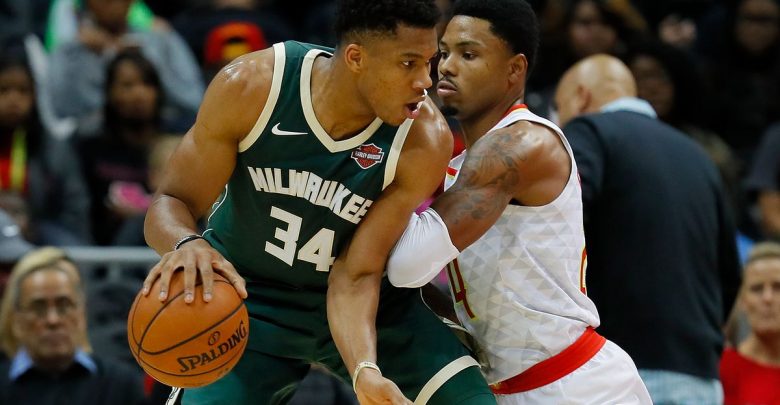 It doesn't take dozens of pages of analytics research to see that Milwaukee is by far the better team in the January 4th NBA free pick. Oddsmakers have set the Bucks as -13.5 favorites at home vs. Atlanta. Just betting Milwaukee to win comes with a -1500 ML. The Hawks may be near the bottom of the Eastern Conference – but they're not Knicks or Cavs bad…are they?
Can Atlanta At Least Keep It Close?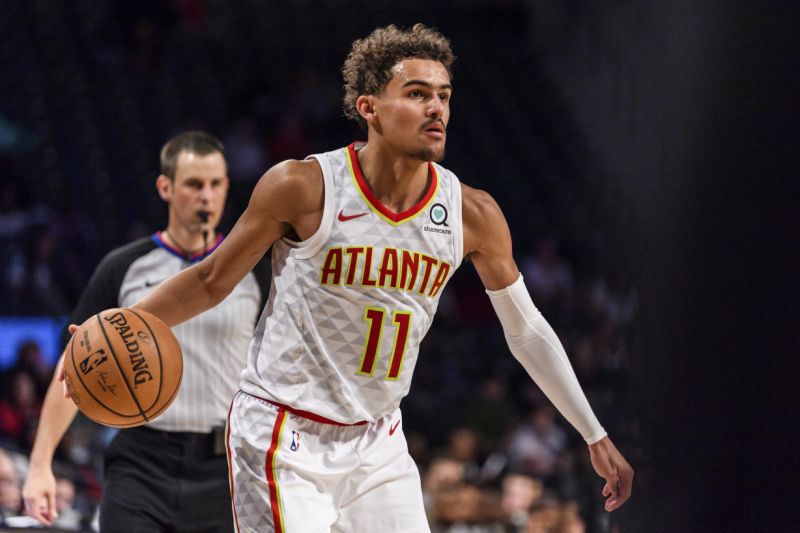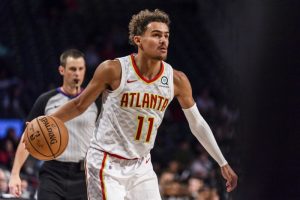 There's a really big factor to consider in the January 4th NBA free pick and that's the fact that Milwaukee hosts Toronto Saturday night in a battle for Eastern Conference supremacy. How much effort do the Bucks exert on Friday in a very winnable game – saving their resources for Saturday? Atlanta has scored wins in 5 of their last 8 games, getting quality victories vs. Detroit, Minnesota, and Washington (and also the Knicks and Cavs). The Hawks have put up 114+ points in 5 of 9 and are #1 in possessions per game. Atlanta would be wise to make this a much higher paced game than the Bucks want to get into.
Since November 28th, Atlanta has lost 10 games. Seven of those defeats have come by more than tonight's +13.5 point spread. The Hawks propensity to get blown out is what makes them a tough bet on Friday. Kent Bazemore is also out for Atlanta which doesn't help. Atlanta does feature veterans such as Jeremy Lin and Vince Carter that will (ideally) get efficient shots vs. the Bucks #1 defense in opponents field goal percentage. If rookie Trae Young can bounce back from a 5 point outing last game it definitely helps Atlanta's chances – not to win, but to at least keep it close.
Does Milwaukee Want to Win Tonight – Or Tomorrow Night?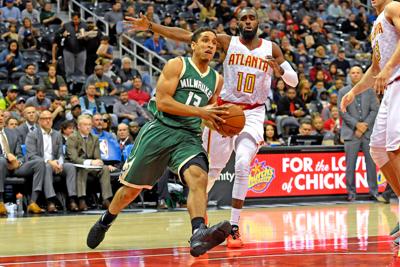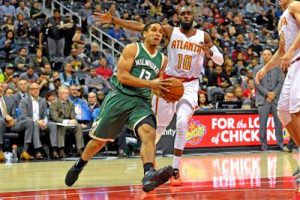 The biggest question in the January 4th NBA free pick is how Milwaukee approaches this game with Toronto looming tomorrow night? They could put their foot on the gas and go for an early blowout to get rest (which opens up a backdoor cover). They could play their starters conservatively and win a close game with backups? Being at home Saturday night definitely helps the Bucks, as does playing their last three at the Fiserv Forum.
A blowout win over the Pistons on New Year's Day allowed Mike Budenholzer to play Giannis Antetokounmpo just 26 minutes. It's a safe bet that Antetokounmpo is more amped up to play Toronto on Saturday than he is Atlanta on Friday. He's also battled a foot issue towards the end of December so watch the usage in this one. The Bucks played two B2B games in December. In one set, Antetokounmpo sat out the second game altogether but on 12/21 and 12/22 he played 33+ minutes in consecutive nights. How does Budenholzer approach his starter usage tonight?
January 4th NBA Free Pick Betting
Throw out the back-to-back angle, Atlanta has been a tough out for Milwaukee regardless of the situation:
Hawks are 7-1 ATS the last 8 meetings
Hawks are 16-5 ATS the last 21 in Milwaukee
Road team is 4-0 ATS the last four
When you take into account the bevy of points the Hawks are getting, the success (for whatever reason) Atlanta has had over Milwaukee, and the look-ahead factor of the Bucks there's really no option but to take the points in this one.
NBA Free Pick: Atlanta Hawks +13.5