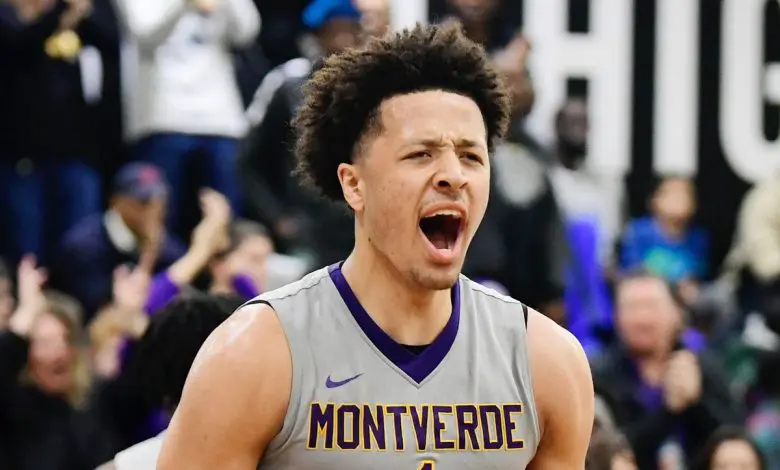 While the country continues to search for some semblance of normalcy in what has been a truly abnormal 2020, colleges around the US are hoping to provide some relief with sports in the fall and winter. While it is not a foregone conclusion that sports will be back, programs are still preparing as such.
For the NCAA, they are hoping that not only will football be back in the fall, but also that basketball can resume, as well. Despite being the offseason for college hoops, there is still plenty of news circulating. Let's take a look at some of the news from the last week.
Could Oklahoma State Lose Cunningham?
Without a doubt, Cade Cunningham is the most hyped freshman in the upcoming college season. Not only is he expected to be the real deal in college, early expectations are that he could be a top pick in 2021.
While some of those predictions may be a bit premature, there is no doubting the talent. However, there is newfound doubt in where that talent will play.
Oklahoma State recently received punishments stemming from issues with one of their former assistant coaches who was part of a larger FBI probe into college basketball. As part of those punishments, they will be unable to play in the postseason for this upcoming year.
Despite an appeal, it is likely that the punishment will stay in place for Oklahoma State. As a result, head coach Mike Boynton has disclosed that the program may consider allowing their recruits and players to be released from their commitments so they can look into other programs.
While it is certainly late in the recruiting process, most colleges could likely find room in their program for the heavily touted Cunningham. Like some of the top prep stars before him, there is also the possibility that Cunningham could play for the select team in the G League, which would also allow him to get paid. Less likely, but still a possibility, is that Cunningham could go overseas.
Regardless, it is a bad time to be an OSU fan as the idea of Cunningham had brought a lot of hope and excitement to the program, even if it was just short-lived. While it remains to be seen if he chooses to go elsewhere, it does appear that Cunningham will likely have options.
Florida Could Be First to Allow Athletes to Be Paid
The NCAA has already embraced a rule change that would allow college athletes to earn money based on their name, image, or likeness (NIL). Assuming everything went according to schedule, that NCAA rule change would likely be implemented for the 2021-22 season.
While the NCAA's changes could hit speed bumps, one governor is trying to avoid those possible pitfalls by passing a bill that would allow it for their own state. Florida Governor Ron DeSantis is ensuring that athletes get paid for their name, image, and likeness. Earlier this week, DeSantis signed a state bill that will allow players in the state to be able to profit, effective on July 1 of 2021.
Again, while the rule changes by the NCAA could essentially take care of this bill, it is interesting to see a governor putting pressure on the NCAA by making it a state law. It will also be interesting to see if others follow suit.