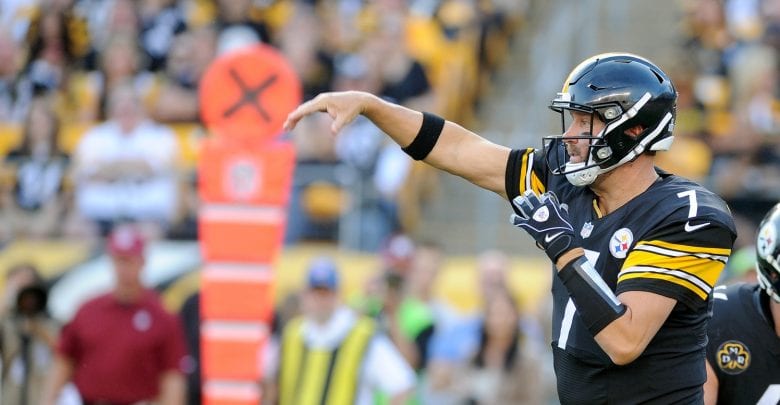 The Steelers look for their seventh straight win as they travel to face the rival Cincinnati Bengals. The Bengals have notched two W's in a row, but oddsmakers have still set them as +4 home underdogs. What we really want to know however is if we're looking at an 'over' or an 'under' play in the NFL week 13 Monday night total play with a number that has stayed firm at 43.
Does Big Money Lie with the 'Over' Bet?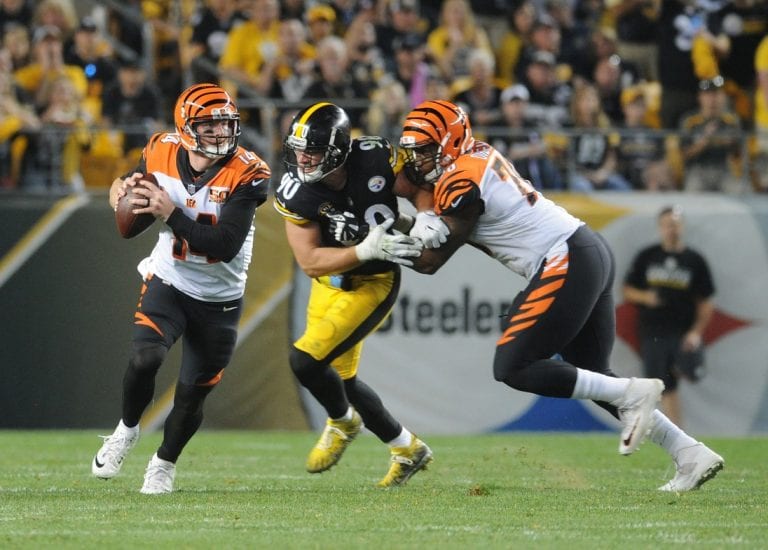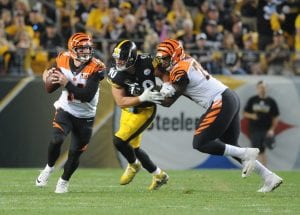 We could see some big points put up in the NFL week 13 Monday night total play, mostly from the Pittsburgh Steelers who rank 7th in the NFL with 367 yards per game and are the #4 passing attack in the NFL. The Steelers are 12th in points scored at nearly 30 per game and have put up 40 and 31 points by themselves in the last two weeks. The Bengals have scored 20+ points in four of their last five contests and if they can keep that up combined with Pittsburgh getting their average an 'over' is looking nice.
While Pittsburgh has a solid passing game, it could be their rush game that is huge tonight against the Bengals #29 ground defense. Andy Dalton could be in for a big game at home tonight too. The Steelers 'D' allowed 245 yards with 3TD and 0INT last week to Green Bay backup Brett Hundley which also bodes well for the 'over' in the NFL week 13 Monday night total play.
Sad but I don't see anyway the bengals win tonight with how bad the offense has been. Only upside is maybe another prime time loss will finally get Marvin Lewis fired lol I'd rather have coach Klein off the water boy movie ????

— Tyler Scott (@T_Scott_14) December 4, 2017
Do the Defenses Stifle and the 'Under' Play Reigns Supreme?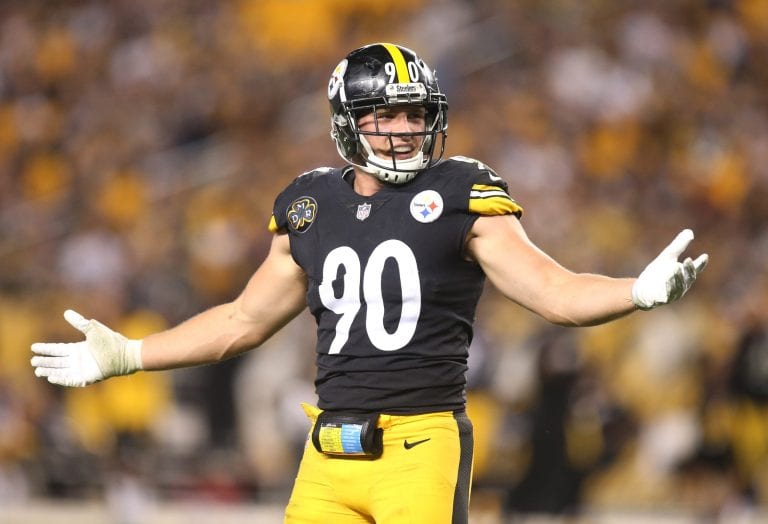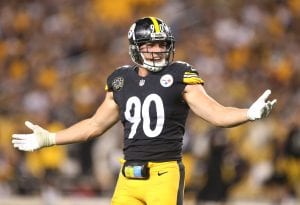 Yes the Steelers have a great offense, but their defense isn't minced meat either. Pittsburgh ranks 3rd in total yards allowed, 2nd in passing yards, sixth in rushing yards, and fourth in points allowed. Besides being poor against the rush, Cincinnati's defense could contribute to an under in the NFL week 13 Monday night total play as the Bengals rank 5th against the pass, are top 10 in points allowed, and are 14th in total yards given up. The Bengals have allowed just 17 and 16 points in the last two games (although that came against Denver and Cleveland).
Besides defenses, you have to evaluate the Cincinnati offense regarding an under pick for the NFL week 13 Monday night total play. The Bengals are astonishingly dead last in the NFL in yards per game and rushing yards while ranking 26th in passing yards. Cincinnati is just 25th in the league in points scored at 18.1 per.
Pretty sure AB plays tonight, even if he's just there to keep the defense honest.

— Bleed Steelers (@SimFBallCritic) December 4, 2017
NFL Week 13 Monday Night Total Play – Betting
Oddsmakers are expecting a very similar game to the first contest between these two on October 22nd in which Pittsburgh won 29-14, a total exactly of tonight's '43' number. Overall the 'under' is 5-2 in the last seven meetings between the two. Expect Pittsburgh to put up some points tonight as they've gone 5-1 on the road this season but it's hard to see how the Cincinnati offense matches up. The play becomes even better if Steelers WR Antonio Brown is forced to miss the game with a toe injury.
Pick: Pittsburgh Steelers / Cincinnati Bengals *Under 43