US Betting Sites
MLB News: Players and Owners Still Can't Seem to Find Common Ground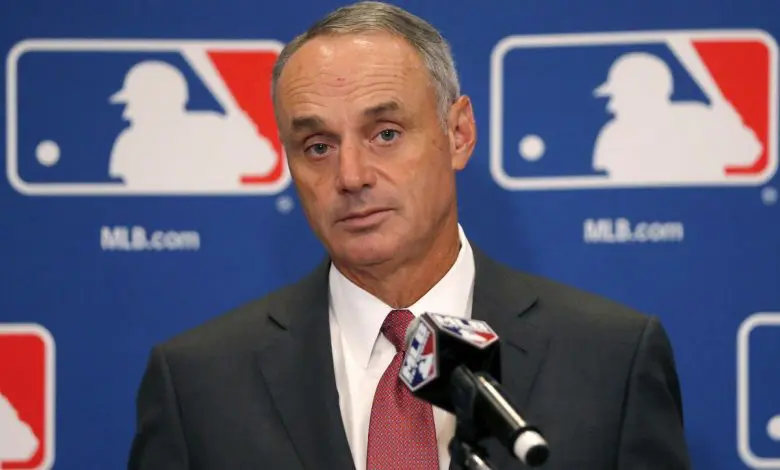 Time keeps ticking, and sadly, we don't appear to be any closer to baseball than we were weeks, even months ago. As both the owners and players battle in negotiations, fans around the country and world wait, yearning for baseball to return.
Any dialogue is good, so the fact they are still proposing offers could be a good sign, but they just don't appear to be gaining traction. With that in mind, let's take a look at the most recent proposal and other news from around the league.
Union Proposes 89-Game Schedules
After rejecting the most recent proposal by the owners, the Player's Union has sent a proposal back to owners with the hopes of getting a season started. The plan calls for 89 games played at a prorated rate. It is essentially splitting the difference from their first proposal (114 games) and the league's most recent proposal (76 games) while maintaining the prorated rate.
The offer also agrees to expand the playoffs to 16 teams total as a sign of goodwill as postseason baseball is very lucrative for owners. There were other concessions as part of this agreement, as well, but the main sticking point between the two sides continues to be money. Unfortunately, it is believed that the owners will undoubtedly decline this.
We may be heading towards a commissioner-mandated 50-game schedule at this point. The players are unwilling to come off of their March agreement where they agreed to proration, while the owners are saying they can't afford proration for even half a season (81 games).
On Wednesday, Rob Manfred was on the MLB Network and guaranteed that baseball will return. If a deal between the two sides cannot be reached by next week, it is likely that he will take it into his own hands.
Union Nixes Boras' Plan To Pay Players
One of the sad realities of baseball recently has been the number of minor league players that have been released by different clubs. In a nice gesture, Scott Boras and his company vowed to pay their minor league clients after being dismissed.
Unfortunately, though, it appears that the Player's Union is not going to allow this. Ken Rosenthal of The Athletic reported that the MLBPA is not allowing it because it violates regulations put on agents (mostly in terms of not allowing agents to gift their clients in excess of $500). It is also believed that other agents were not fond of the idea either as it could lead to either them having to do the same thing or could be used as an incentive to lure clients over to the Boras Corporation.
Harvey Drawing Interest Overseas
Matt Harvey has certainly had an inconsistent career to this point, and it appears that if it is to continue, it might be in a different country. While he is hoping to return to the majors, he is also drawing interest from other countries according to multiple sources including MLB Network's Jon Heyman. Apparently, he has received interest from both the Korea Baseball Organization, as well as Nippon Professional Baseball in Japan.
It could be a tough choice for Harvey. While his preference is likely to play for an MLB team, it is very possible that he could have to start in the minors. The problem, though, is even if there is baseball this season, there likely won't be minors, possibly limiting him even more.
Last year, with the Angels, he went 3-5 in 12 games with a 7.09 ERA, 1.54 WHIP and had 39 strikeouts in 59.2 innings.