ALCS Game 5: Red Sox at Astros Game 5 Betting Preview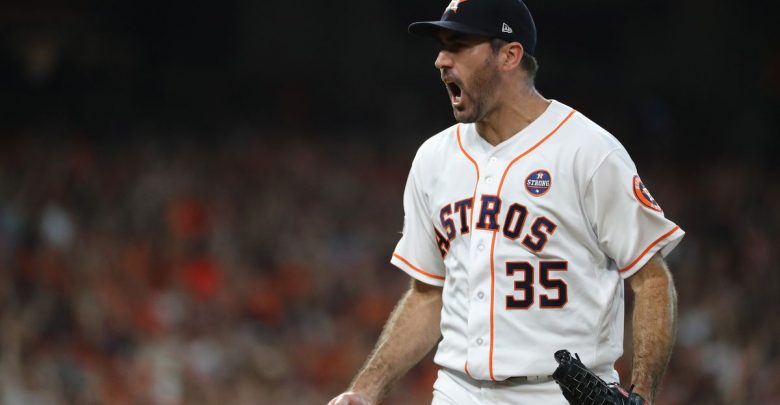 The Houston Astros and Boston Red Sox will continue their American League Championship Series on Thursday night at Minute Maid Field. This could be the final game of the series, as the Boston Red Sox hold a 3-1 series lead over the Astros. Houston is the defending World Series champion and will look to keep their dreams of repeating alive with a game five win.
The Astros got off to a great start in this series, winning the series opener over the Red Sox by a score of 7-2. The Red Sox offense has responded in a big way and has led the team to three consecutive victories. The Houston Astros are -150 over the Red Sox in game five on Thursday night.
Verlander Makes Start For 'Stros
The Houston Astros will have their ace, Justin Verlander, on the mound for this game. Verlander has made two starts during this postseason and was victorious in both of them. He beat the Red Sox in game one of this series, tossing six innings and giving up just two hits and two earned runs in that game. The Astros feel confident that Verlander can extend their season for another game.
George Springer and Alex Bregman have been the main offensive stars for the Astros in this postseason, but Houston has a deep lineup. Springer has blasted four home runs in these playoffs and leads the team with a .419 batting average. Bregman has drawn a whopping eleven walks in the month of October and leads all of baseball with a .618 on-base percentage. The Astros offense should be able to find some offense against a struggling David Price in this game.
Red Sox Hope That Price is Right
The Boston Red Sox are turning to veteran left-hander David Price to close out the series in game five. Price has yet to earn a victory in any postseason start, but did pitch well against the Astros in game two of this series. Price pitched 4 ⅔ innings while giving up five hits and four earned runs in the Red Sox victory. Look for Red Sox manager Alex Cora to have Price on a short leash in this game if he runs into any trouble.
Red Sox outfielder Jackie Bradley Jr. struggled in the first round of the MLB playoffs but has come alive in the ALCS. Bradley has hit a home run in consecutive games and leads the team with nine postseason runs batted in. The Boston offense has scored 23 runs in their last three victories in this series but will face a tough challenge against Verlander on Thursday night.
Astros Keep Season Alive
The Boston Red Sox have been the best team in baseball all season long, and they are proving it in this series. Boston is just one win away from the World Series, but the Astros won't make it easy on the Red Sox. Expect Justin Verlander to pitch a great game for the Astros on Thursday night, and Houston to extend the series to a game six. Bet the Houston Astros -150 in game five of the ALCS.