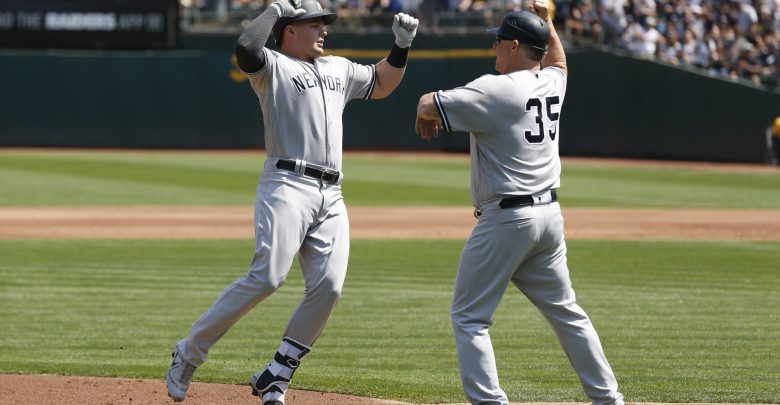 The A's squandered a great chance to climb closer to the Yankees in the AL wild card race with a 5-1 loss to New York last night. The Yankees lead is now 4.5 games for home field in the play-in game but the A's can close that gap with a win in the September 5th AL free pick. Oakland will have to get that victory against 17-game winner Luis Severino but oddsmakers are giving the A's at least a fighting chance at OAK +140.
New York Scored a Big W Last Night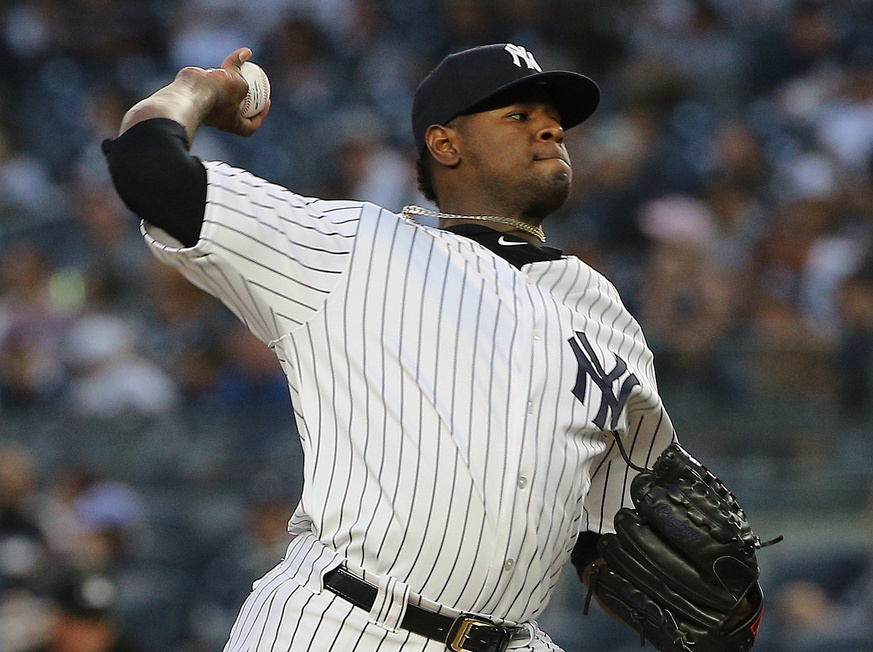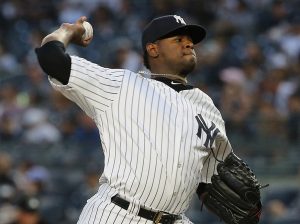 The Yankees had been slipping a bit in losing 4 of their last 6 prior to last night's convincing 5-1 win as -122 favorites. Aaron Hicks had 2 RBI while Adelny Hechavarria and Luke Voit had HR's. It was another example of the Yankees supporting cast stepping up while the 'faces of the franchise' struggle. For example, Giancarlo Stanton is hitting just .130 the past 7 days while Gary Sanchez is on a .133 clip over that time. Andrew McCutchen is just 1-13 (.077) with New York while Brett Gardner is 4 for his last 26. Voit meanwhile has 4 HR the past week and Gleybar Torres continues to tear it up hitting .400 with 2 dingers the last week.
The good thing for New York backers tonight (NYY -155) is that the offense may not have to be great. That's because starter Luis Severino (17-6) just seems to find a way to win. New York is 17-4 in the right-hander's last 21 starts with 4 days of rest. That being said, Severino is no sure thing lately. He's made 9 starts since July 12th, allowing 4+ ER in 5 of them. Severino allowed 3ER to the Tigers last time out, but at the same time he K'd 10 batters.The September 4th AL free pick O/U is just 7.5 so expect a strong outing from both pitchers tonight.
How Much Does This Game Matter to Oakland?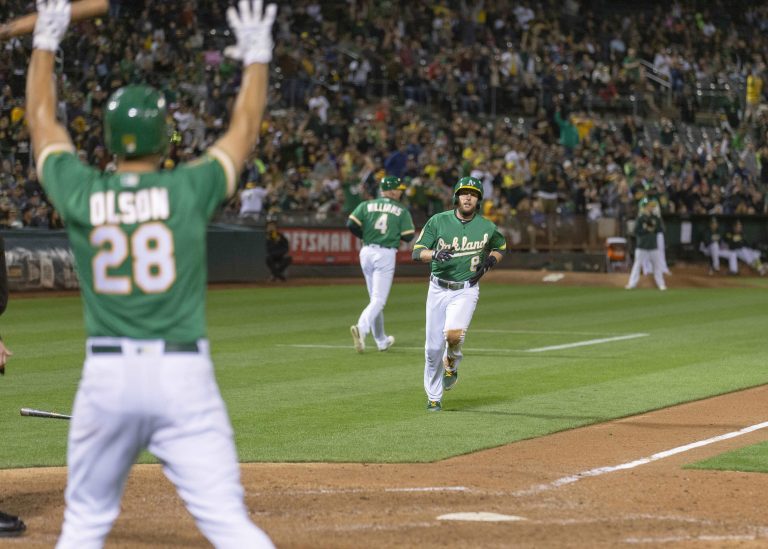 On paper tonight's game seems like an important one in the wild card race, but do the A's really think they can make up the 4.5 games on New York for the top spot? There are just 20 games left in Oakland's season after tonight – plus they also own a comfortable 5.5 game lead over Seattle for the second wild card spot. Last night's loss was kind of an enigma however as it was the first time the A's lost to New York in Oakland in 6 games. Jed Lowrie does hit Severino well (4-9, .444) but the rest of the Oakland batters have just a combined .222 average against the Yankees starter. Stephen Piscotty could provide a boost too as he's batting .400 with 4 HR in his last 25 AB.
The Yankees offense is always potentially potent, but they are hitting a bit sluggish as of now. This presents a great opportunity for Oakland starter Mike Fiers (10-6, 3.38 ERA) in the September 5th AL free pick. The right-hander had a rough start last time out against Seattle (5 ER, 3.2 IP) but manager Bob Melvin hopes that was just a blip. In the four starts prior since coming over from Detroit, Fiers allowed 4ER total (24 IP). Fiers has allowed 4HR to Andrew McCutchen in just 19 AB and 8 total dingers in 97 career AB vs. the New York roster. Can he keep it together tonight?
September 5th AL Free Pick Betting
The A's have won four straight home starts of Mike Fiers and in general do pretty well when the Yankees travel to the Bay. Tonight's home plate umpire is Dan Bellino and although it may just be a coincidence, New York has lost 6 of 7 when he's the head of the crew. Severino has been great this year, but he's also shown some vulnerability lately. Oakland can win this game – and they've got great value in doing so.
AL Free Pick: Oakland Athletics +140