NHL Previews
Toronto Maple Leafs 2017-2018 Season Preview
How Far Can Young Talent Take the Leafs?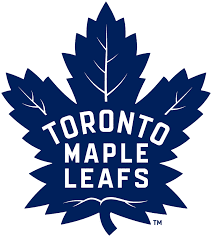 After using the first overall pick in the 2016 NHL Entry Draft to select Auston Matthews, the Toronto Maple Leafs snuck into the playoffs as the second wild card team in the Eastern Conference. The team is loaded with young talent and will look to make the postseason for a second year in a row. The Toronto Maple Leafs 2017- 2018 Season Preview sees the team exceeding their success from last year.
Forwards
Toronto's forward lines are filled with talented young players who are just starting their careers. They are led by Auston Matthews who scored 40 goals and put up 69 points in his rookie year. his play was also good enough to land him the Calder Memorial Trophy as the rookie of the year. The impactful youth on the Leafs' roster doesn't stop at Matthews though, Mitch Marner and William Nylander both had great rookie campaigns last season as well. Marner and Nylander both finished the year tied for the third most points on the Toronto roster with 61. All three of these players should be expected to score north of 60 points this season if not more than 70.
Toronto also has some veteran presence that can put the puck in the net as well. James Van Reimsdyk factored in 62 points last year. Going into his ninth NHL season, JVR should provide some great secondary offense to go along with the production from their youth. Also expected to provide scoring are Nazem Kadri, Tyler Bozak, and Patrick Marleau, who the Leafs signed away from San Jose this offseason.
Defense
The Maple Leafs' defense is not quite as impressive as their offense, but still looks very good. Toronto's backend is led by Morgan Rielly and Jake Gardiner. Morgan Rielly had an okay season for Toronto despite finishing with a -20 plus-minus rating. The defenseman who led the team in average ice time with 22:10 minutes per game, will look to rebound this year. Jake Gardiner had a great year in 2016-2017. The 27-year-old D-man finished the season with 43 points and a +24 rating.
Along with Gardiner and Rielly, Nikita Zaitsev looks to improve upon his performance from last season. As a rookie, the Russian averaged 22:01 in time on ice as well as factoring in 36 points. He had a poor plus-minus at -22 but will look to fix this as he takes the ice during his second NHL season. The Maple Leafs' defense is rounded out by Ron Hainsey, Connor Carrick, and Calle Rosen.
Goaltending
Frederik Andersen will man the cage in the 2017-2018 season. During his first year as the Toronto starter, the Danish netminder started the second most games in the league last season at 66. He posted solid numbers as well with a .918 save percentage and a 2.67 GAA. Andersen looks in line to have another impressive season in 2017-2018.
The back-up for Toronto is currently Curtis McElhinney. The career backup was traded last season from Columbus. McElhinney has been a serviceable backup for the majority of his career, but it is unlikely that he can easy the workload on Andersen this season. Last season McElhinney finished the year with a .917 save percentage and a 2.70 GAA.
Toronto Maple Leafs 2017-2018 Season Preview: Overall Outlook
OurToronto Maple Leafs 2017- 2018 Season Preview finds that the Maple Leafs look primed to improve upon their results from last season. There us no where for them to go but up with the bulk of young talent on their roster. They have one of the best offenses in the league, as well as a great starting goaltender in Frederik Andersen. Their group of defensemen is also pretty solid. Overall this team looks ready to have their best season in a long time. Expect Toronto the make the playoffs and possibly finish at the top of the Atlantic Division.
Key Takeaway
Toronto's offense looks primed for a big season. With young talent like Auston Matthews, Mitch Marner, and William Nylander, they have nowhere to go but up.
Frederik Andersen had a very good season last year. He is likely to have a similar work load that yields comparable results to 2016-2017.
The Leafs defense should be serviceable if their offense and goaltending does what they are capable off.
Toronto Maple Leafs 2017-2018 Season Preview Projection: 45-27-10, 100 points. Finish: 1st in the Atlantic Division