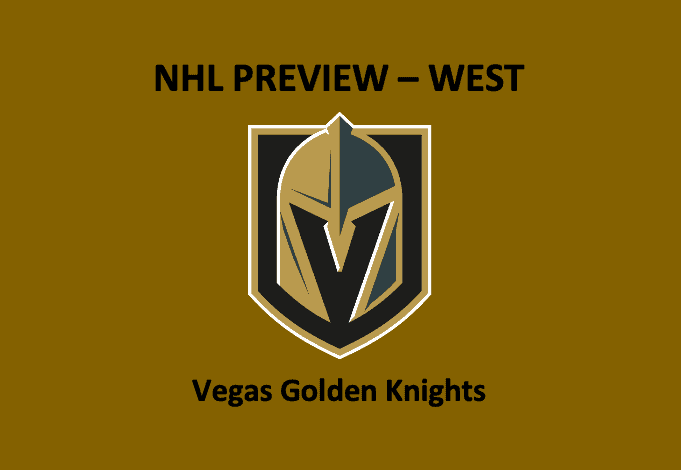 The Vegas Golden Knights made the playoffs for a third straight season since being inducted into the NHL. During the 2019-2020 season they finished with a 39-24-8 record. Their 86 points led the Pacific Division. After earning an automatic playoff bid, the Golden Knights made a deep run before losing to the Dallas Stars in the Western Conference Finals. Once again, Vegas looks like a top team in the league. Our Vegas Golden Knights preview 2021 looks at how one of the Western Conference favorites will fare in the upcoming season.
Golden Knights Forwards
The Golden Knights finished third among all Western Conference teams in scoring last season. Their offense was driven mostly by committee. Wingers Max Pacioretty and Mark Stone finish first and second on the team in scoring during the 2019-2020 season. Pacioretty potted a team leading 32 goals and 66 assists. Stone had 63 points in 65 games.
The only negative aspect of Vegas' forward corps is their lack of two top-six centers. William Karlsson is a very capable center and has great chemistry with Jonathan Marchessault and Reilly Smith. The line combined for 64 goals last season. Smith had 27 of the goals along with 27 assists while Marchessault and Karlsson had 47 and 46 points respectively. Their other top-six center currently is Chandler Stephenson, who is more suited for a bottom six role. He is slated to skate with Pacioretty and Stone this season. Stephenson had just 22 points during the 2019-2020 season, a low point total for someone centering the team's top line. Despite this, we like the Golden Knights' scoring potential. Especially because of a key addition they made to their blueline.
Vegas Golden Knight Preview 2021 – Defense
The Golden Knights landed arguably the biggest free agent on the market this offseason. Alex Peitrangelo will head the Vegas blueline after spending the first 10 years of his career in St. Louis. Peitrangelo had 52 points last season along with a +11 plus-minus. He is capable of logging huge minutes as well. During the 2019-2020 season he averaged 24:11 minutes per game, while factoring into the team's powerplay and penalty kill.
Shea Theodore, Alec Martinez, and Brayden McNabb will play top four minutes along with Peitrangelo. Theodore had a breakout season last year. Theodore set a career high total of 46 points including 13 goals. He led Vegas in time on ice while maintaining a +11 plus-minus. The left-shot defenseman was equally as impressive during the Knights' playoff run compiling 19 points in 20 games. Theodre has developed into an elite defenseman and will play a very large role for Vegas in 2021.
Martinez and McNabb both played top four minutes last season. Martinez was acquired from the Kings and was terrific in the 10 regular season games he played in Vegas. He finished with 8 points in those games. McNabb played more of a shut down role. He finished the year with nine points and a +1 plus-minus. Overall the Golden Knights have a very solid defensive core. The addition of Peitrangelo to an already solid team, makes the Vegas blueline one of the leagues' strongest.
Vegas Goaltending
Vegas has one of the top goaltending tandems in the NHL. Robin Lehner and Marc-Andre Fleury are both among the top goaltenders in the league. Fleury started 48 games during the regular season before being relegated to a backup role in the playoffs. He had a .905 save percentage and a 2.77 GAA during the regular season. Lehner was acquired from Chicago and immediately made an impact for Vegas. He compiled a 2.89 GAA and a .920 save percentage on the year, including a 1.67 GAA and a .940 save percentage over the three starts he had for Vegas. During the postseason, Lehner started 16 games and registered a 1.99 GAA and a .917 save percentage. The Golden Knights have two great goaltenders. Both should get plenty of playing time and have solid seasons.
Vegas Golden Knights Preview 2021: Outlook
Our Vegas Golden Knights Preview 2021 sees the club as a playoff lock.  The only real issue they could be faced with is their lack of a second top-six center. Despite this they still maintain a strong forward core. They also made a huge upgrade on the blueline and own two elite goaltenders. The Golden Knights look to be in line for another terrific year. Expect them to make the playoffs again and possibly go on a deep playoff run.
Vegas Golden Knights Preview 2021: Projection
Record: 30-18-8, 68 points
Finish: 3rd in the West Division