NHL Previews
Columbus Bluejackets 2017-2018 Season Preview
Are Bluejackets Ready to Take Next Step?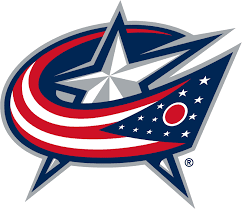 It was a good season for the Columbus Bluejackets last year as the franchise went on a 16-game winning streak, ended up third in the Metro and made the playoffs. They lost to the Penguins in the quarterfinals four games to one. It was a good run for a team that had struggled for so many years. Our Columbus Bluejackets 2017-2018 Season Preview sees the young team as poised to take control of the division and certainly make it back to the postseason. Here's what they look like.
Forwards
The Columbus Bluejackets wanted more offense so they went out and got some. The sent center Brandon Saad to the Chicago Blackhawks in exchange for left wing Artemi Panarin. Panarin has scored 61 goals in his initial two NHL seasons including 17 power play scores. He's an avid sniper who will be fed by assist-expert Alexander Wennberg. Wennberg accumulated 46 assists last season, a career-high. Tyler Motte, a resilient left-winger, was also included.
Another major change by the team was their decision to buy-out veteran winger Scott Hartnell. Last season, Hartnell stopped scoring with 33 games left to go. It's expected that the Jackets will bring left wing Sonny Milano up from the AHL. He had 47 points in the minors last season. Also playing upfront is forward Cam Atkinson, who notched a career-high 35 goals in 2016-17 and, of course, Wennberg, who had a career-high 59 points. Also winger Nick Foligno, who had a solid season last year, and center Brandon Dubinsky, who is coming off a wrist injury, could both be important contributors.
The first two lines upfront are as good as any, but Columbus runs into some trouble with the third and fourth groups. It would be a big help if Oliver Bjorkstrand, who went on a tear three seasons ago when he put up 63 goals with Portland of the Western League, would live up to his potential in the NHL. One major hurdle is Josh Anderson. Anderson, a restricted free agent, has been holding out and has been unable to come to terms with the team.
Defense
There are two, quality young defensemen on this team. Seth Jones, who had 12 goals and 30 assists, and Zach Werenski, who scored 11 goals and contributed 36 assists, are two of the finest in the NHL. In addition, the Bluejackets have David Savard, Jack Johnson, Ryan Murray, Markus Nutivaara, and the exciting and developing Gabriel Carlsson on D. However, it's not a perfect configuration. Jones and Werenski spent a lot of time on the ice last season, while Murray, as he has in three previous seasons, missed numerous games due to injury. This defensive unit has to stay healthy as Columbus has very little depth in the area.
Goaltending
Sergei Bobrovsky is a major talent. He won the Vezina last season and finished third in the voting for the Hart. He was also a first-team all-star. He had the NHL-best save percentage (.931), NHL-best goals-against average (2.06), and won 41 of his 63 games while posting seven shutouts. However, there's some concern regarding Bobrovsky due to the fact that the last time he won the Vezina his game went downhill for two solid seasons. It's hoped that he's matured since then and he'll continue to perform at a high level this year.
If Bobrovsky is injured or has an off-season, the Bluejackets have the young Joonas Korpisalo waiting on the bench. But he's not ready to start yet, and chances are the talented Korpisalo would be overwhelmed by the need to perform at such a high level consistently.
Columbus Bluejackets 2017-2018 Season Preview: Overall Outlook
Our Columbus Bluejackets 2017-2018 Season Preview finds that this team has a lot of potential. They have so much potential that this season they stand to win their first playoff series ever. A few things hinge on this including Panarin performing up to expectations, Bobrovsky staying healthy and focused, and Bjorkstrand finally being the goal scorer he's been projected to be. Plus, the young and talented defensemen on this team must continue to develop. We're optimistic about the Bluejackets in 2017-2018.
Key Takeaways
The addition of Panarin is huge, but he can't make up for the lack of a sound third or fourth front three.
Jones and Werenski have to stay healthy, as these two young defensemen are the glue on the Jacket's blue line.
Bobrovsky is a massive talent and his performance will make or break this team. He's coming off of an amazing season, and it's hoped there won't be a letdown.
Columbus Bluejackets 2017-2018 Season Preview Projections: Record: 51-25-6, 108 points. Finish: 1st in the Metro Division.