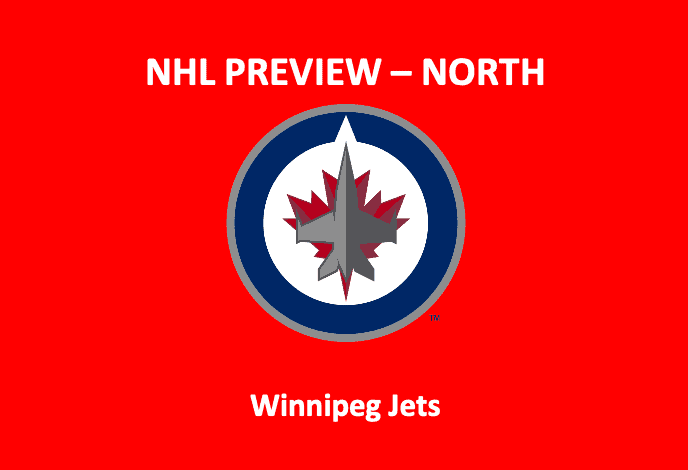 Our Winnipeg Jets Preview 2021 observes that last season this team went 37-28-6 finishing ninth in the Western Conference with 80 points. They were fifth in the Central Division. The Jets made it into COVID-inspired Qualifying Round of the NHL playoffs. However, they were eliminated in that round by the Calgary Flames three games to one. In some ways, this team exceled. As an example, in terms of powerplay percentage, they were in the top-third of the NHL. Unfortunately, they were in the lower-third of the league when it came to the penalty kill. The Jets were 17th in GF, averaging 3.00 PG. At the same time, this is a team that put up some solid stats in net. They were 10th in GA, coming in at 2.83 PG. If anything, Winnipeg was inconsistent.
Jets Forwards
The core of this group is pretty much unchanged from last season. First-line center Mark Scheifele led the team with 44 assists and was second in goals with 28. He accumulated 10 PPG and 10 PPA. Scheifele tied with second-line left wing Kyle Connor for points with 73. Connor topped the Jets with 38 goals. First liner Blake Wheeler, who last season recorded 43 assists and 22 goals, will skate to the right of Scheifele, and Nikolaj Ehlers, who totaled 58 points and posted a plus/minus of +14, is on his left. Ehlers' plus/minus was the best on the Jets. Notably, Wheeler is an amazing playmaker. Last year, he was responsible 18 PPA, three PPG, as well as one short-handed goal and assist.
Along with Connor on the second line, there's right wing Patrick Laine and center Paul Stastny. Laine was solid, recording 28 goals and 38 assists for the Jets with eight-each on the powerplay. He was also +8. We expect that he'll have an explosive year for the Jets. Stastny rejoins the Jets after spending time with the Golden Knights. No longer a 50-plus point guy, last year the 34-year-old center posted 17 goals and 21 assists over 71 games. Still, Stastny is a smart, knowledgeable veteran who can still bring it.
Concerning other Jet forwards, left wing Andrew Copp is the best of the lesser performers. Copp, who was -3 last season, was good for 10 goals and 16 assists. The third line, which includes center Adam Lowry and right wing Mason Appleton, is lacking. Don't expect many goals or assists from either of these two guys. In 2019-2020, Lowry was -9 and Appleton was -4. The Jets definitely need an upgrade in this area.
Winnipeg Jets Preview 2021 – Defense
Last season, the Jets had a good defense. However, they are thin in this area. First liner Josh Morrissey had a productive season. Morrissey recorded 31 points including 26 assists. Of those assists, 11 were on the power play. In his second season, linemate Tucker Poolman, who played 57 games, which was 23 more than the year before, scored four goals and notched a dozen assists. He scored one short-handed goal and was -1.
Neal Pionk returns after scoring six goals and putting up 39 assists with three of those scores and 22 of those assists on powerplays. Pionk, who was +10, is a fine performer. He'll be a major contributor this season. This fall the Jets signed D-man Derek Forbort to a one-year deal. Last season, he was with the Kings and Flames. Lately, Forbort has been back and forth between the NHL and minors and in and out of the lineup. He appeared in 78 games in each of his first three NHL seasons. Forbort is very much in need of a rebound year to both help his career and the Jets.
Winnipeg Goaltending
Our Winnipeg Jets Preview 2021 notes that Connor Hellebuyck, who's spent his entire career with the Jets, returns for his sixth NHL season. Last season, he was 31-21-5, as he posted the second-most wins in the league. His six shutouts topped the NHL, while Hellebuyck's .922 SV% ranked 11th. His goals against came in at 2.57 GAA, which certainly could have better. That ranked 18th.
While Hellebuyck started 58 games last year, backup netminder Laurent Brossoit played the other 19 games. In those starts, he went 6-7-1 with a 2.83 GAA and .913 SV%. This season, as in the past four, expect Hellebuyck to play in a large majority of this team's games. He's durable and responsible. Certainly, he can be a huge factor in how Winnipeg finishes out the 2021 season. A stellar season from Hellebuyck, which would include an improved goals-against-average, would be a boon to the Jets.
Winnipeg Jets Preview 2021: Outlook
Our Winnipeg Jets Preview 2021 finds that this team will be hard-pressed to finish in the top half of the NHL North Division. They are thin in front and in back. Plus, the Jets don't quite have the point producers to make them a competitive team. With just seven teams in this division, only three won't make it into the playoffs. However, we think that the Jets will be one of those teams that does not qualify.
If they do get into the postseason, then it will most likely be as the fourth team. With that in mind, we expect the Winnipeg Jets to be out in the first round. However, as noted in our goaltending assessment, Hellebuyck could be a major difference-maker for Winnipeg. He certainly has the skill and stamina to post improved numbers over last year.
2021 Winnipeg Jets Season Preview: Projection
Record: 28-26-2, 58 points
Finish: 5th in the North Division