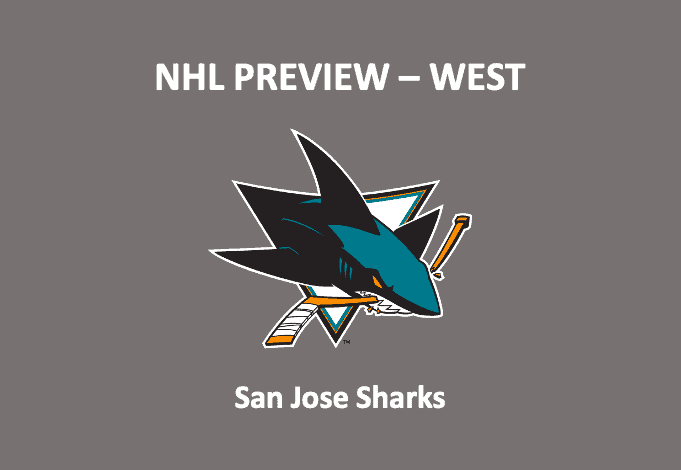 The San Jose Sharks had a very disappointing 2019-2020 season. They missed the playoffs for just the second time since the 2004-2005 lockout. The Sharks finished with the League's third worst record going 29-36-5. Despite this, Our San Jose Sharks preview 2021 believes that they still have a chance to make the playoffs again this season. Whether or not they are able to make it into the postseason will depend upon a few factors. Although they did not make many changes during the offseason, there's potential here. It will be especially helpful if they can stay healthy.
Sharks Forwards
San Jose didn't have a single player break the 50 point mark last season. The 2019-2020 season saw the team finish 27th in goals for and there is little difference between that club and the 2021 Sharks. Timo Meier, Evander Kane, and Logan Couture return as the principle offensive threats. Meier and Kane were the only two Sharks to score more than 20 goals, the former with 22 and the latter with a team leading 26. Meier led the team with 49 points as well. Couture is the most talented forward on San Jose's roster. He was limited to 52 games during the 2019-2020 season but still put up 39 points. His 0.75 point per game pace was tied for the team lead.
Getting production out of Tomas Hertl and Kevin Labanc will also be vital to increasing San Jose's goal totals. Hertl scored at a 0.75 point per game pace through the 48 games he was active for. There is promise for a healthy Hertl to be a much bigger contributor in 2021. The Czech center was able to suit up for 77 games in 2018-2019. He scored 35 goals and 39 assists that season. Assuming he can stay healthy this year, Hertl has the talent and skill to be an offensive leader for the Sharks. Leblanc had 14 goals and 19 assists last year. His play will be very important if San Jose is going to get adequate secondary scoring.
Ryan Donato Addition
The only significant addition the Sharks made this offseason was Ryan Donato, whom they acquired from the Minnesota Wild. Donato had 14 goals and nine assists with the Wild last season. The 24 year-old projects has top six potential and with an increased workload should provide solid secondary scoring as he continues his development.
Our 2021 Sharks preview expects the club's offensive output to be more consistent if their key players can stay healthy. Despite this, they still look more likely to finish closer to the bottom of the league in scoring rather than the top.
San Jose Sharks Preview 2021 – Defense
The Sharks' blueline carries a total cap hit of 30.4 million dollars, the second highest total in the NHL. They are led by Brent Burns and Erik Karlsson, although neither played up to expectations last season. Both Defensemen are certainly capable of producing offensively but had poor results in 2020. Both Karlsson and Burns registered their lowest point totals since the 2012-2013 season. Burns finished with 45 points in 70 games while Karlsson had 40 points in 56 games. Together these two combine for an almost 20 million dollar cap hit. If the Sharks want any chance of sneaking into a playoff position, they will need to perform.
Radim Simek and Marc-Edouard Vlasic round out the team's top four defensemen. Simek played about 17 minutes per game while finishing the year with a -13 plus-minus. While not a powerhouse, Simek should adequately eat enough minutes to make a difference. Vlasic had just his third season where he finished with a negative plus-minus. His -10 rating was the second lowest of his career which spans 14 years. While never an offensive threat, the Sharks have counted on Vlasic to be their principle stay at home defenseman throughout his career and they will struggle if he is not able to shut down opponent's top lines. If the Sharks are going to be any better than last season, their backend is going to need to play much better considering the cap hit that they carry.
San Jose Goaltending
If the Sharks get goaltending like they did last season, they will most likely miss a playoff spot. Martin Jones had a save percentage of under .900 for the second straight year. He finished the 2019-2020 season with a .896 save percentage anda 3.00 GAA in 40 starts. While earlier in his career he had been very solid, Jones has not looked like a starter in recent seasons. He will battle with Devan Dubnyk for the Sharks starting job in 2021.
Dubnyk, like Jones, struggled last season but had been very good prior to the down year. Last season while playing for the Minnesota Wild he compiled a 3.35 GAA and a .890 save percentage. Due to his poor play, Dubnyk lost his starting job to Alex Stalock. A change in scenery could certainly benefit the 34-year-old. Ultimately the addition is a low risk move that could pay dividends for San Jose.
San Jose Sharks Preview 2021: Outlook
Our San Jose Sharks Preview 2021 has a mixed outlook regarding the team. While the Sharks didn't make too many moves this offseason, our preview doesn't expect such abysmal results like last season. They struggled due to injuries which decimated their core forwards, as well as poor goaltending. The club traded for Devan Dubnyk who has a chance to revitalize his career after a very poor 2019-2020 season. They are in a very weak division, and while they aren't going to be a top team, they could finish in the middle of the pack and sneak into a playoff spot if other clubs underperform. While it is more likely that they miss the postseason, they could surprise in 2021.
2021 San Jose Sharks Season Preview: Projection
Record: 26-22-8, 60 points
Finish: 6th in the West Division