NHL Previews
Tampa Bay Lightning 2017-2018 Season Preview
Lightning Battle for Top Sport in Atlantic Division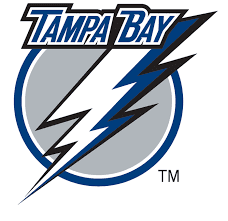 The Tampa Bay Lightning just missed playoffs last season. They had a tough time without their captain and one of their primary scorers, Steven Stamkos. Our Tampa Bay Lightning 2017-2018 Season Preview anticipates a season where the primary players on this team stay healthy and perform at the top of their game. In the off-season, general manager Steve Yzerman tried to make sure that the Lightning would be in good shape, as he added more talent to the squad. Joining Tampa Bay is winger Chris Kunitz, who's been on four Stanley Cup-winning teams, and tough and resilient D-man Dan Girardi. He also traded Jonathan Drouin to Montreal for defensive prospect Mikhail Sergachev, who looks like the real thing. In addition, restricted free agents Tyler Johnson and Ondrej Palat were re-signed by the team. Watch out for the Lightning.
Forwards
Along with Stamkos, top winger Ryan Callahan was also out for an extended period of time. They missed a combined 129 games last season. Stamkos went out due to a lateral meniscus tear on Nov 15. He's now fully recovered. Callahan underwent his second hip surgery in 14 months. He played only 18 games. Even without these two hefty goal scorers, Tampa Bay was third in the Atlantic Division with 230 goals.
With Stamkos back, the Tampa Bay power play llos to be virtually unstoppable. At the same time, Nikita Kucherov, who last year had 40 goals and 45 assists, is well on his way to being a major NHL star. He was third in the NHL in points per game. Two other important players, center/left wing Brayden Point and center/right wing Vladislav Namestnikov, will be key to this team's success.
Stamkos health is an essential part of this puzzle. He has not been in good health in three of the last four seasons. If he can stay on the ice, this team will score an overwhelming number of goals.
Defense
Sergachev, who was the ninth overall draft pitch in 2016, will certainly have an opportunity to play in the NHL this season. If, however, he plays under 40 games this season, Tampa Bay will get the Canadien's second-round pick in 2018. Girardi will be a major asset on the blue line. Tampa Bay's defense includes Victor Hedman, Anton Stralman, Braydon Coburn, and Andrej Sustr. Plus, they have two untested D-men in Jake Dotchin and Slater Koekkoek.
This is not a stellar blue line, as there's considerable drop off and/or doubt after you get past Hedman and Stralman. Hedman had 16 goals, 56 assists and 33 PPP. He was especially effective on the power play.
Goaltending
Andrei Vasilevskiy looks to play at least 60 games this season. After Ben Bishop was traded to the Los Angeles Kings, he was 12-4-2 with a 930 SV%. He's big and tough but until last year has never played more than 41 games in one season. In 2016-17, back up Peter Budaj was 30-21-3 with a 2.18 goals-against average and .915 save percentage for a the Kings and Lightning.
Tampa Bay Lightning 2017-2018 Season Preview: Overall Outlook
First things first, Stamkos has to stay healthy, as does Callahan. Girardi and Kunitz must also stay injury-free. At the same time, there is concern regarding whether or not Vasilevskiy will be able to be the number one netminder. He did start 47 games last season. If he can come through, then Tampa Bay will have a real shot at the Atlantic Division crown and, of course, the postseason. Our Tampa Bay Lightning 2017-2018 Season Preview anticipates this team as finishing second.
Key Takeaways
Health is a huge issue for this team, which especially needs Stamkos and his ability to score lots of points.
Although 23-year-old goalie Vasilevskiy is a concern, there's some comfort in knowing that Budaj is one of the better backups and could possibly carry the weight if needed.
A deep defense would be appreciated, but Tampa Bay does not have that. But they may be good enough to keep the Lightning with their potentially high-scoring offense in the playoff mix.
Tampa Bay Lightning 2017-2018 Season Preview Projections: Record: 44-27-11, 99 points. Finish: 2nd in the Atlantic Division.