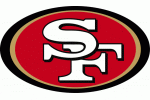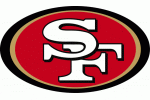 The San Francisco 49ers (5-11) seem to have fallen off the face of the Earth. This once proud franchise has declined quickly. They were in the playoffs as late as 2013, but successive seasons of 8-8 and 5-9 records led to the firing of first-year coach Jim Tomsula. Chip Kelly, who had been fired by the Eagles after three bad years, was immediately hired to bring this team back. You may think there's only one way for this club to go, but our San Francisco 49ers 2016 NFL preview says, "Think again!"
49ers Offense: C-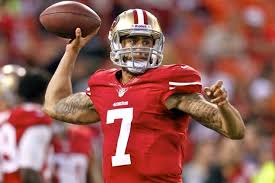 Like the Broncos, the 49ers are auditioning for their starting QB. But unlike the Broncos, in 2016 there's no chance of that signal caller leading them to the Super Bowl or even the playoffs. The basic competition is between Blaine Gabbert (2.031 YD, 10 TD, 7 INT) and Colin Kaepernick (1,615 YD, 6 TD, 5 INT). Draftee Jeff Driskel (Louisiana Tech) may also be in the mix. There are some good receivers, including Anquan Boldin (789 YD, 11.4 AVG, 4 TD) and Torrey Smith (663 YD, 20.1 AVG, 4 TDs). Kelly wants multiple running backs. That will be a challenge. Carlos Hyde (470 YD, 4.1 AVG, 3 TD) looked good but missed the final nine games of the season with a foot fracture. The O-line allowed 53 sacks (31st) last season. Don't expect much change there.
49ers Defense: C-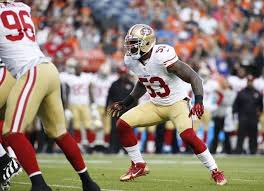 The Frisco defense was 29th in sacks, 29th in total defense, and tied for 26th in picks. On the line, Quinton Dial offered some solid playing chops. The 49ers top pick for 2016, DE DeForest Buckner (Oregon), will be used immediately on the line. LB NaVorro Bowman (150 Tackles, 2.5 Sacks) led the NFL in tackles and earned an All-Pro pick. The rest of the group is lacking. If the 49ers are going to improve at corner, they will have to do so through this year's draft. Three CBs were chosen, Will Redmond (Mississippi State), Rashad Robinson (LSU), and Prince Charles Iworah (Western Kentucky).
49ers Special Teams: C-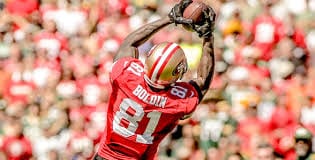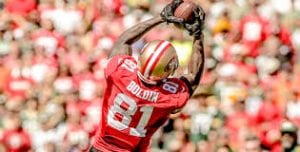 At 41, kicker Phil Dawson (20/21 XP, 24/27 FG) is still accurate. Second-year punter Bradley Pinion will also kickoff. The return game is lacking. Last seson, Australian Jarryd Hayne was aggressive on returns, but he also botched a bunch.
49ers Coaching and Management: C+
Chip Kelly (26-22), who's looking to run an up tempo offense, has a lot to do and to prove. He was thoroughly ineffective as the head coach of the Eagles. Can he possibly help this team? The 49ers were active in the draft and did fine, but otherwise there's been almost no movement by GM Trent Baalke.
Last Word: San Francisco 49ers 2016 NFL Preview
It's been a rough two seasons for San Francisco fans, and you can expect at least a few more of them. Our San Francisco 49ers 2016 NFL preview anticipates this club having trouble notching more than one win. It's that bad.
For our overview of the NFC and to link to other NFC teams, please click here.
San Francisco 49ers 2016 NFL Preview Pick: 1-15, 4th NFC West