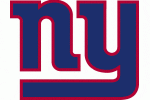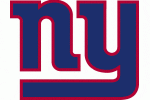 The New York Giants (6-10) have been in steady decline for four years. Head coach Tom Coughlin is gone and a new era starts with Ben McAdoo. There were some off-season deals to improve what was the worst defense in the league. But is the wheeling and dealing done by GM Jerry Reese enough? Our New York Giants 2016 NFL preview addresses that important question.
Giants Offense: B-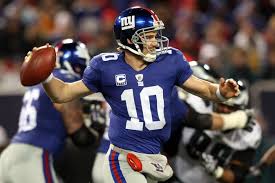 QB Eli Manning (4,432 YD, 35 TD, 14 INT) had a very solid season. Manning has proven to be durable and reliable. But his receiving unit is limited, and his running backs are too. Plus, the O-line really needs more work due to unforeseen injuries. Receivers include the highly talented Odell Beckham (1,450 YD, 15.1 AVG, 13 TD). Beckham is a standout in a unit that is overall average. WR Sterling Shepard (Oklahoma) was picked in round two and could help. RB Rashad Jennings (863 YD, 4.4 AVG, 3 TD) was the bright spot on the running unit. Can either Shane Vereen or Andre Williams step up? There's talent here, but there are also holes.
Giants Defense: C+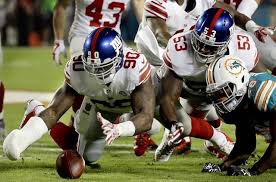 The defense was simply terrible last season, ranking 30th in PA, 30th in sacks, and 32nd in total D. The line has been improved with the addition of veteran DE Olivier Vernon and DT Damon Harrison. But there are questions concerning Jean Pierre-Paul and Owa Odighizuwa; who return from injuries. The Giants are weak in linebacking. There's hope that second-year LB Devon Kennard, who was injured last season, can bring it. Former Redskin Keenan Robinson should help. The secondary welcomes free agent corner Janoris Jenkins. He should help the unit. Draft picks Eli Apple (CB) and Darian Thompson (FS) may be used immediately.
Giants Special Teams: B+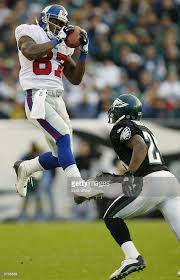 This is a solid group. Kicker Josh Brown (44/45 XP, 30/32 FG) was near perfect and rookie punter Brad Wing did a good job. Dwayne Harris was excellent on running back punts and kicks.
Giants Coaching and Management: C
McAdoo comes in emphasizing technique and basics. Something the Giants have lacked as of late. GM Reese could have done better with the draft.
Last Word: New York Giants 2016 NFL Preview
In projecting team performance in our New York Giants 2016 NFL preview, we need to take into consideration the new free agent talent, weak draft performance, and adjustments being made by a new head coach. Plus, there are the various holes that still need to be filled and a 50% turnover in the coaching staff. This is a year for growth. The Giants will finish third.
For our overview of the NFC and to link to other NFC teams, please click here.
New York Giants 2016 NFL Preview Pick: 8-8, 3rd NFC East