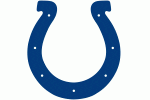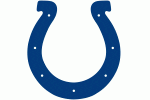 Last season, the Colts went 8-8, which was not bad considering how decimated they were. Our Indianapolis Colts 2016 NFL preview has to take into consideration that Luck played just seven games in 2015 and is coming back from three injuries, including a shoulder, and head coach Chuck Pagano fired much of his coaching staff.
Colts Offense: B-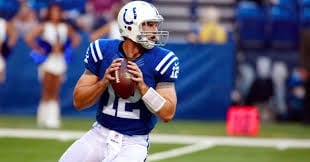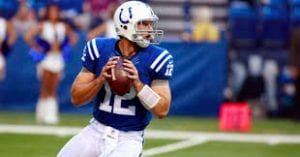 If Luck (1,881 YD, 15 TD, 12 INT) stays healthy will that be a difference-maker? Here's a major concern for Luck and his health, his frontline. Last season, in seven games, Luck was pummeled and hurried once again, completing just 53% of his passes and being sacked 15 times. The line welcomes standout rookie center Ryan Kelly (Alabama) and two other premium O-line picks. But offensive lines take time to gel. Will they have enough time to so so? The running game is dismal, but Luck has some good receivers, including T.Y. Hilton (69 REC, 16.3 YD, 5 TD) and Donte Moncrief (64 REC, 11.5 YD, 6 TD).
Colts Defense: C+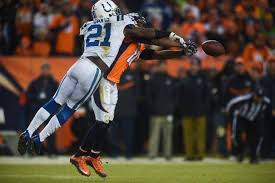 The other issue is the defense. Last season, they were ranked 26th in total yards, 25th in rushing, 24th in passing, and 25th in points allowed, 25.5 PPG. They were also 22nd in sacks and turnover differential. The highlight was their sixth-place tie for interceptions with 17. The loss of free agent ILB Jerrell Freeman, who led the club in tackles, is huge. Injuries to the D-line were plentiful in 2015; however rookie DE Kendall Langford led the team in sacks with seven. The secondary strong, as CB Vontae Davis had 16 PD and 4 INT, while Pro Bowler SS Mike Adams grabbed five picks.
Colts Special Teams: B+
Adam Vinatieri (32/35 XP, 25/27 FG), the Ole' Man River of the NFL, still keeps rolling along. When you need three points he's the man. Handling punts and kickoffs with aplomb is Pat McAfee. This squad has one of the NFL's finest long snappers, Matt Overton. WR Quan Bray did a good job on kickoffs, averaging 27.1 YPR.
Colts Coaching and Management: B+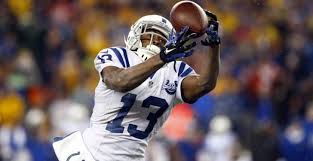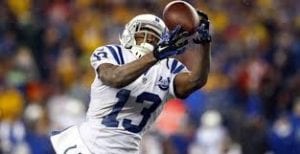 The new guys coaching the O-line, defense, and overall offense all need to come through for Pagano. If they don't, Pagano and GM Ryan Grigson may be gone.
Last Word: Indianapolis Colts 2016 NFL Preview
Considering this team in our Indianapolis Colts 2016 NFL preview, we have to wonder how much progress they can make in one year? With new coaches, starting rookies, and a QB coming back from numerous injuries, this could be a two steps forward, three steps back season. At the top of the season, Indy does have a forgiving schedule.
For our overview of the AFC and to link to other AFC teams, please click here.
Indianapolis Colts 2016 NFL Preview Pick: 8-8, 3rd AFC South