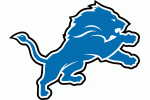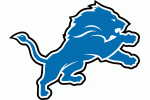 In our Detroit Lions 2016 NFL preview, we find that this franchise may be taking a step back in 2016. The Lions went 7-9 in 2015. They will struggle to do that well in 2016. The big problem for this team is the retirement of six-time Pro Bowl receiver Calvin Johnson. His catches, yards, and points will be tough to replace. However, QB Matthew Stafford will try to generate some offense.
Lions Offense: C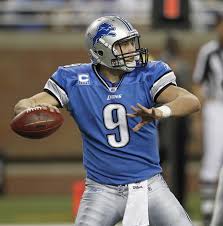 Despite being sacked 44 times, QB Stafford (4,262 YD, 32 TD, 13 INT) performed well, leading the ninth-ranked pass attack in the league. Gone are WR Johnsons' 1000-plus yards, 13.8-yard-average and team-leading nine TDs. WR Golden Tate (813 YD, 9.0 AVG, 6 TD) is still available and vets Marvin Jones and Jeremy Kerley have been signed. If anything is lacking on the offense, it's not receivers, but a sound and tenacious offensive line. Plus, the ground game is depleted with Ameer Abdullah (597 YD, 4.2 AVG, 2 TD) being asked to do more. Steven Ridley, who is two years removed from ACL surgery, joins the rushing squad.
Lions Defense: B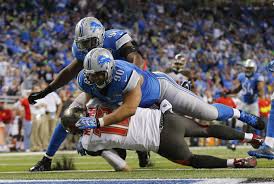 The Lions put some decent pass rushers on the field. Defensive ends Ezekiel Ansah and Devin Taylor had 14.5 and 7 sacks respectively. The frontline is sound. The linebacking unit and secondary struggled last season. Expect the linebacking group to still be thin. However, the secondary looks ready to come into its own with Darius Slay (2 INT) maturing and free safety Glover Quin (4 INTs) continuing to play quality D. Rookie corner Quandre Diggs had a solid season in 2015.
Lions Special Teams: B+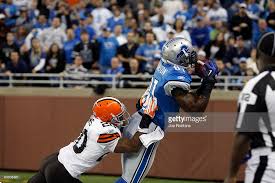 On kick returns, Abdullah was devastating to opponents. The punt return job is open and there's some good competition for it. Rookie long snapper Jimmy Landes (Baylor) joins the club. Punter Sam Martin (36/39 XP, 22/24 FG) is one of the finest in the NFL, and kicker Matt Prater is top-notch.
Lions Coaching and Management: B+
Coach Jim Caldwell (18-15) is in his third season with the Lions. Caldwell, who is dealing with new management in the front office, handles players well. But he's not noted for keen decision-making in game situations. His DC and OC are both excellent.
Last Word: Detroit Lions 2016 NFL Preview
The Detroit Lions are definitely in an odd place. They've had some upgrades, but the loss of Johnson is huge. Plus, they've had to replace some other important guys on offense. We conclude in our Detroit Lion 2016 NFL preview that this is a year where the Lions may take a few steps back. If that does occur, coach Caldwell may no longer be with the team.
For our overview of the NFC and to link to other NFC teams, please click here.
Detroit Lions 2016 NFL Preview Pick: 6-10, 4th NFC North