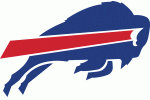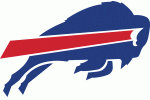 Our Buffalo Bills 2016 NFL preview starts with a bit of hope that this is the year the Bills will finally get back to the playoffs. It's been 16 seasons since this franchise has made it to the postseason. Coach Rex Ryan came on board last year, giving the club and fans some hope, and although the offense showed promise, the D, which was ranked fourth before Ryan arrived, ended up 19th in the NFL. After beefing up the defense with three draft picks, the Bills could be ready to compete in the AFC East.
Bills Offense: B+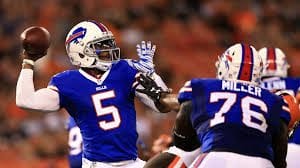 Tyrod Taylor, who threw for 3,035 yards, hitting 20 TDs and tossing just 6 INTs, had a solid rookie season in 2015. There's concern about exactly how good he can be, but he showed fine promise. His primary target will once again be talented Sammy Watkins (60 REC, 15.5 AVG, 9 TD). TE Charles Clay (51 REC, 10.4 AVG, 3 TD) needs to become more of a factor this season. At running back, LeSean McCoy (896 YD, 4,4 AVG, 3 TD) was impressive, but there are concerns about injuries and reliability. The best news for the offense is the line looks solid, as the Bills managed to keep last year's unit together.
Bills Defense: C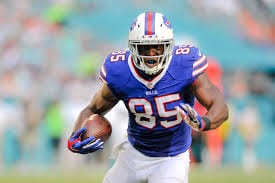 This unit will see an infusion of quality rookies, including DE Shaq Lawson (Clemson), ILB Reggie Ragland (Alabama), DT Aldolphus Washington. Vets new to the Bills include LB Zach Brown, S Robert Blanton, CB Sterling Moore, and CB Corey White. The question is will Ryan's defense work? This is a club that was 16th versus the run, 19th against the pass, and 15th in points allowed. Major improvements are needed.
Bills Special Teams: D
"Scary" is one way to describe placekicker Dan Carpenter who missed six extra points and hit just 85% of his field goals. He'll have to do a lot better. Punting was solid, but the return game was dismal with the Bills placing 23rd in punt returns and 30th in kick returns.
Bills Coaching and Management: B+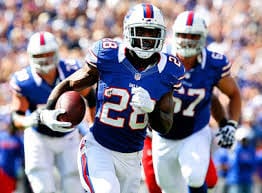 If you like Rex Ryan, then you may just love the fact that Rex has added twin brother Rob to the coaching staff as Assist. Head Coach and Defensive Coach. Double your Ryans and, perhaps, double your rankings? We'll see about that. GM Doug Whaley used this year's draft well.
Last Word: Buffalo Bills 2016 NFL Preview
Last year's team, which went 8-8, doubted Ryan's defensive schemes, which some believe are antiquated. But Ryan seems convinced they will work. For 2016, the Bills got a break on their non-division schedule, but they have one of the tougher divisional calendars. Our Buffalo Bills 2016 NFL preview acknowledges that this team has a chance to move up and make the playoffs. At the same time, they could crash and burn by midseason. We're predicting they will fall somewhere in the middle of those two extremes.
For our overview of the AFC and to link to other AFC teams, please click here.
Buffalo Bills 2016 NFL Preview Pick: 9-7, 3rd AFC East