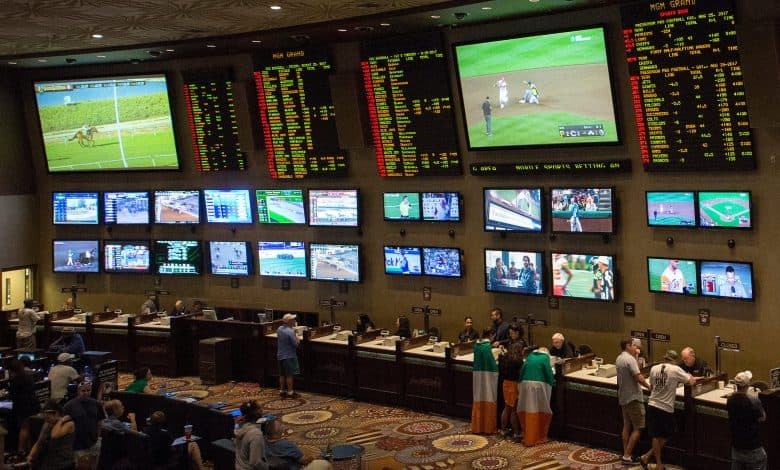 The state of Wyoming officially launched sports betting on September 1, and it was a solid first month for the state. The total sports betting handle was $6.2 million, and that's a solid number for the size of the market.
DraftKings Sportsbook and BetMGM are the only two online options available in the state at this time, but that will be changing in the future. Even though this was a solid opening month, it should set the stage for plenty of growth in the next couple of months.
Wyoming targeted the September 1 date in order to be online when the 2021 NFL season began. Football was the most popular sport to wager on during the month as it racked up $3.6 million in wagers.
Parlay betting has become the new craze throughout the US sports betting industry, and that was popular in the state of Wyoming as well. According to the report, over $1.1 million in wagers came in the form of a parlay.
The Major League Baseball season had some interesting playoff races coming down to the wire in September, and that sport brought in $1 million in bets. Basketball is expected to become more popular over the next few months as the NBA season heats up.
The gross sports betting revenue for the month of September was just shy of $1 million.
More Operators Coming
The Wyoming Pari-Mutuel Commission is in charge of the sports betting industry in the state, and it is expected to approve some new operators soon. There is a meeting scheduled on November 5, and it could lead to new sports betting options nearly immediately.
FanDuel Sportsbook has an application submitted, and there is a good chance that it could be the next online option in the state. FanDuel is the market share leader throughout the US, and it would provide a huge boost to the state.
Barstool Sportsbook is also looking to break into the Wyoming market, but there could be a delay in that process. Barstool Sportsbook is a product of Penn National Gaming and Barstool Sports.
Comparison to Other New Markets
Wyoming was one of three states to launch legal sports betting in September as other states also wanted to launch when the NFL season began. Arizona and South Dakota were the other two states to launch, and Wyoming should be right in the middle of those two states.
South Dakota reported a total betting handle of just $443,365 for the first month of sports betting, but that state does not allow for online wagering. That is one advantage that Wyoming has, even though the state is not expected to become a large market.
Arizona is not going to announce its sport betting handle total until near the end of November, but that state is going to blow past Wyoming. The state of Arizona has both forms of sports betting, and it has attracted a number of the top US operators.