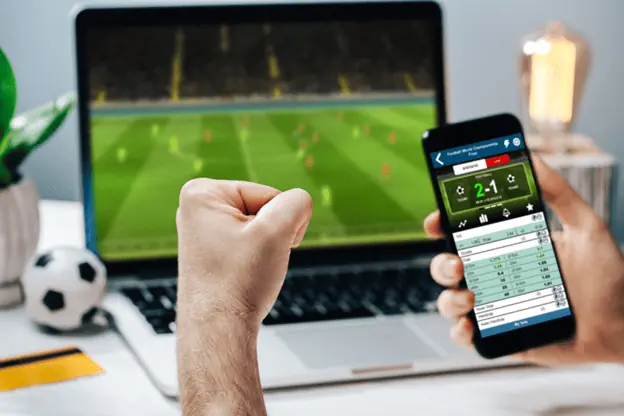 The National Football League never seems to be out of the news, but the most recent story has a strong tie to the sports betting industry. A number of players were given suspensions by the NFL for their sports betting actions during the 2022 season. 
Indianapolis Colts defensive back Isaiah Rodgers Sr. and teammate Rashod Berry were both given year-long suspensions by the league after wagering on NFL games. The Colts wasted little time in cutting both of those players after the news was official.
Demetrius Taylor of the Detroit Lions was also given a full-season suspension for wagering on NFL games, and that team dealt with suspensions earlier this offseason as well. Jacksonville Jaguars lineman Nicholas Petit-Frere received a six-game suspension by the league as well.
Petit-Frere admitted to wagering while at the Jaguars team facility, but he was not found to have placed any bets on NFL games. The NFL has sports betting partners, but there are specific rules in place for players. 
Last year Calvin Ridley was given a one-year suspension for wagering on Atlanta Falcons games while he was rehabbing an injury. News of the suspensions had started to trickle out last week, but were finally made official on Thursday. 
NFL Launching New Campaign
In an effort to try and keep this from happening again, the NFL is launching a new campaign based on six key sports betting principles. The league will require all rookies to go through a program to outline the rules, and the league is going to be sending representatives to meet with each team. 
The number 1 rule that is being preached by the league is that betting on the NFL is against the rules. Players are also not allowed to gamble at the team facility, while traveling on the road, or staying at a team hotel.
Daily fantasy football cannot be played by anyone in the league, and they are also not allowed to share any inside information. Not only can players not bet on sports, but they also aren't allowed to even step into a sportsbook during the NFL playing the season.
The final rule is that having another person place a wager for them is illegal, and that was the case of Rodgers. NFL executives hope that by breaking down the rules into simpler terms will keep players from breaking the rules. 
Affecting NCAA as Well
While this news story impacts a handful of NFL players and teams, there has also been some trouble with NCAA student-athletes as well. In May, some students at both Iowa and Iowa State University were found to have illegally wagered on sporting events, but a punishment was not announced. 
The University of Alabama head men's baseball coach was fired in May after his team was reportedly involved in a gambling scandal. Obviously betting on sports for those under 21 is illegal, but there have been some instances of athletes messing with the outcome of games. 
Public pressure has called for colleges and universities to end partnerships with sports betting companies, and that has been taking place over the last few weeks.