Sports News
NHL News Week 10: Flyers Run Off 10 Straight and Stars Stop Streak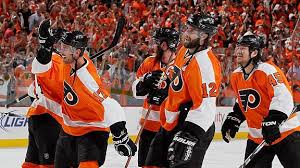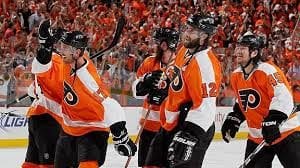 Our week 10 NHL news looks at the changing fates of some NHL teams. There are some very hot teams in the NHL and two of them are in Pennsylvania. We're going to consider the four hottest teams in the NHL. Plus, we examine what goalies are really the best stoppers, which defensemen you want on the ice, and the worst bets in the NHL. For our week 10 NHL news blog we'll start with those teams that are winning a lot. Those teams are the Philadelphia Flyers, Pittsburgh Penguins, Minnesota Wild, and Columbus Blue Jackets.
NHL Winners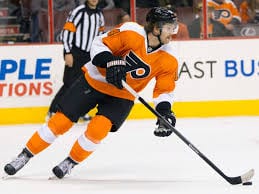 The Philadelphia Flyers saw their 10-game losing streak come to an end today. That occurred when the Flyers travelled to the Lone Star State and lost to the Dallas Stars 3-1. The score was tied 1-1 in the third period when Dallas got the go-ahead goal on an Adam Cracknell shot. Philly has been on a roll as of late as they won 10 in a row from Nov. 27 through Dec. 14. Steve Mason was in goal for eight of those wins. Anthony Stolarz tended goal for the other two wins and, also, for today's loss. By the way, a majority of the Philly wins, seven, were by one goal. The other three were by two. Philly is sixth in the Eastern Conference.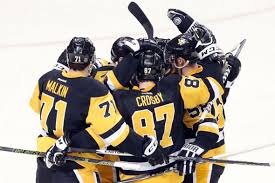 The Pittsburgh Penguins, who have gone 7-1-2 in their last 10 games, have taken over the top spot in the Eastern Conference from the Montreal Canadiens. In that same time, Montreal has gone 5-3-2. Pittsburgh leads the Canadiens by 1 point.
Three other teams are playing well. The Blue Jackets, who are in fourth in the Eastern Conference, have won eight straight and are 9-0-1. In the Western Conference, the Minnesota Wild have gone 7-1-2. They have won seven in a row and are in second place in the conference, six points in back of Chicago.
Best Stoppers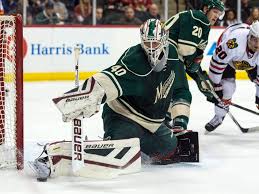 For our sports betting money, the top three goalies in the NHL at this point in time are:
Devan Dubnyk (MIN)
Matt Murray (PIT)
Sergei Bobrovsky (CBJ)
For our money, we like Devan Dubnyk of the Wild. He leads the NHL in the two most important stats for a goal, save percentage and goals against. His league leading save percentage is .947 and his GAA stand at an amazing 1.62. He's tied for fourth in wins with a mark of 15-6-3.
Pittsburgh goalie Matt Murray is third in both goals against and save percentage. His stats are 1.86 GAA and .937 SAV%. Murray has not played in as many games as other goalies. His record is a sound 12-2-1.
Finally, Sergei Bobrovsky of the Blue Jackets is first in wins with 18 and fourth in save percentage and goals against. His record is 18-5-2. He's has a 1.90 GAA and a .935 SAV%.
You can bet on these guys to win, but remember, often they won't beat the puckline. So consider money wagering when appropriate.
Top Plus/Minus D-Men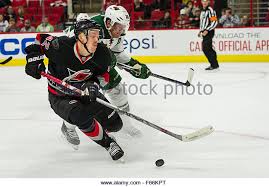 Our top plus/minus defensemen are:
Ryan Suter (MIN) +19
Shea Webber (MON) +18
Justin Schultz (PIT) +18
David Savard (CBJ) +17
Ian Cole (PIT) +16
Jared Spurgeon (MIN) +15
Jack Johnson (CBJ) +15
Note that three of the four teams that have been on hot streaks and the three goalies that made our list also have players on this list. Philadelphia is the only team without anyone on the list.
Week 10 NHL News: Worst Bets
We finish our week 10 NHL news with the three worst bets in the NHL. They are:
Colorado Avalanche: -29 GF/GA and a recent mark of 2-7-1
Arizona Coyotes: -27 GF/GA and a record of 3-6-1
New Jersey Devils: -18 GF/GA and a record of 2-6-2
We suggest you bet against these teams. At least most of the time.