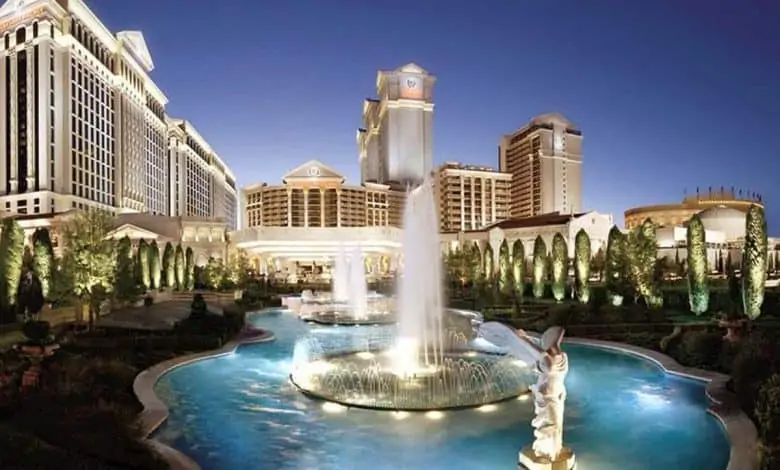 When Caesars acquired William Hill back in May, the company promised to become a sports betting leader in the United States. Caesars is one of the biggest gaming companies in the US, but it was looking to shift its focus to the growing sports betting industry.
On Monday, the William Hill online sportsbook app was rebranded to the name "Caesars Sports" in what is now the next step of this process. Eight different states were affected during this rebrand, and more will be on the way later this Fall.
William Hill also owns sportsbooks in the United Kingdom, but Caesars will not be rebranding those mobile apps. Instead, Caesars is looking to sell those assets and simply focus on sports betting in the US.
Customers that have been using the William Hill Sportsbook app in the past, will simply have to update the app to be switched to Caesars content. For customers that have not used William Hill in the past, the Caesars sportsbook app will need to be downloaded.
One of the biggest advantages of this new rebrand is that customers will now be enrolled in the Caesars Rewards program. This is one of the top rewards programs in the gaming industry, and Caesars will be looking to make that even better with this new rebrand. 
Money to be Spent 
Caesars CEO Tom Reed has announced that his company will be investing $1 billion for this new venture, and that should help with the rebrand. The money will be spent over the next 2.5 years, but a large portion will be spent right away. 
Caesars is looking to improve the digital side of the company and that is where money will be spent. There will be some money spent on marketing and advertising, but the Caesars name alone should be recognizable. 
In order to get the news of this rebrand out to the public, Caesars is planning to launch a television commercial during the Olympics on Thursday night. The company is planning to use more than 50,000 salespeople to help acquire new accounts around the US. 
Other Operators Way Out Front
CEO Tom Reeg is aware that Caesars has some work to do if it plans to catch up to the current markets leaders in the US sports betting industry. DraftKings and FanDuel are in a tight race for the top overall spot, but BetMGM isn't too far behind them.
Caesars will be forced to go head-to-head with these three operators in most states where this rebrand took place, but the ground could be made up in a hurry. The name "Caesars" is more attractive than William Hill, and that should help. 
The Caesars Rewards program currently has more than 60 million customers signed up, and Caesars will be reaching out to these customers first. There is some hope that Caesars will get off to a great start in most markets, and the gap could start to shrink in a hurry.