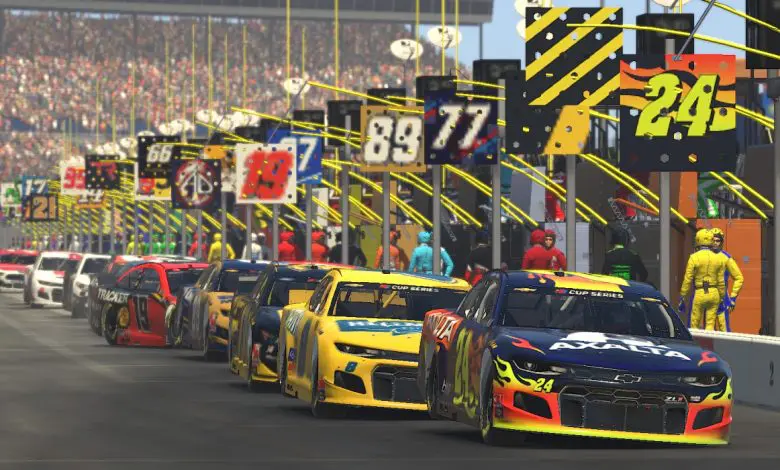 Nevada, once the international hub of all things gambling, has been coming up with rather innovative ways to continue to make money. David Purdum of ESPN confirmed on Saturday that the Nevada Gaming Control Board issued the green light to their sportsbooks to offer sports betting on eNascar and iRacing.
The state has been coming up with a lot of ideas to stave off financial ruin, as sports came to a grinding halt. It's not like it was before the virus struck, but a source revealed, "We are managing here in Nevada, we are made up of tough hard-working people, and we will prevail."
Worldwide sports events are not taking place now, as the fear of the deadly coronavirus has taken a devastating hold of the world. At first, sporting events were still being held without spectators in the stands.
Eventually, most sports leagues stopped all games and matches after basketball players started testing positive for the virus. Sports betting providers say most horse racing is still going on, and bets are being taken.
Trump Says NFL Season Should Start On Time
There has been a smattering of sporting events around the world that are still commencing.
During his daily coronavirus press conference, President Trump said he had talked to several top sports leagues' officials. Trump said he believes that in order for financial recovery to begin, sports have to restart quickly.
A gaming official in Nevada said, "We do what we have to today and not worry about the future. We will know when sports are back up; in the meantime, coming up with revenue sources is a paramount priority."
NASCAR has been able to offer its fans an invitational series involving eNascar and iRacing. It's been widely successful. NASCAR officials participated with Nevada gaming officials via a virtual meeting.
The talks were very positive, and the Nevada Gaming Control board said it's "a win-win situation for all parties, as we navigate our way through this temporary blackout."
First Event Sets A Record For Most eSports Viewers
The opening event of the eNASCAR Invitational event was held at Homestead Miami Speedway two weeks ago. It set a record for the most-watched eSporting event in US history.
Now that eSports are quickly becoming more and more popular, the record was broken the following week. Last weekend over 1.3 million fans tuned in to watch the next virtual NASCAR event at the Texas Motor Speedway.
There was some discord among a Vegas sportsbook prior to the Homestead event. Circa Sportsbook in Las Vegas was offering its customers betting opportunities on eNASCAR events. However, the Nevada Gaming board shut them down because eNASCAR events were not yet legally allowed by the gaming board.
Circa and other sportsbooks can now go through the proper channels and get their licenses. A gaming official in Nevada said, "The licenses will be issued in less than an hour."